For preschoolers and kindergartners, This is a fascinating topic and engaging as well. Kids wonder about different rooms in the house. In this piece of my writing, you can get ideas to teach and learn about rooms in the house with a cute toy bed craft idea for kids, which later they can pretend play.
When Art Meets Learning – Toy Bed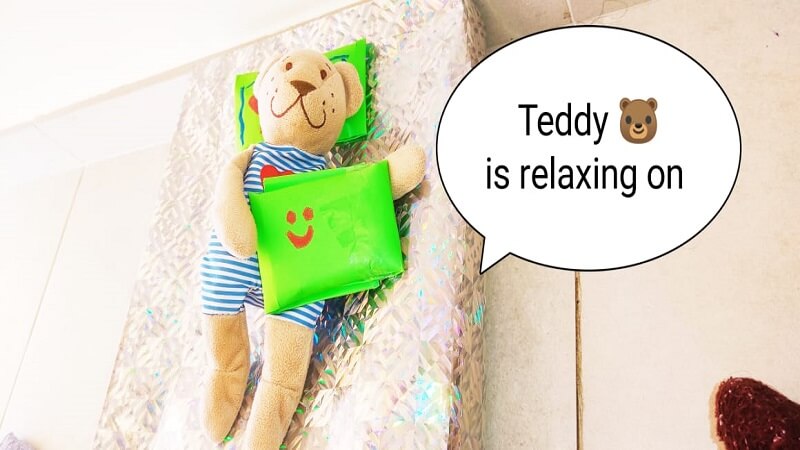 When art meets, the learning process magic happens. I am a believer. Like, Previously, I introduced the concept of plants and flowers with a craft activity. I always try innovative things for a new topic with my kids to make it interesting and engaging. In this article, We are going to learn about different rooms in the house. We will make a cute miniature bed with pillow and comforter for dolls and other cute little stuffed fluffy friends.
Pretend Play
When we do some craft out of waste materials or cardboards, definitely, learning takes place. For example, Here, we will make a cute bed where kids will pretend to play with their soft toys and do basic household chores at home. In the above video, As you can see, kids are pretend playing with the kitchen set. They are doing the cooking(It has 'ng' Digraph). Pretend play is fun. The clay dough added a more real feeling to them.
Having A Real Exposure To Rooms
For this learning journey, Nothing has to be done. You can let your child tour around your own house. Let the kid observe and discover all around. What does he wonder? They will have real experience in the house. Let them visit :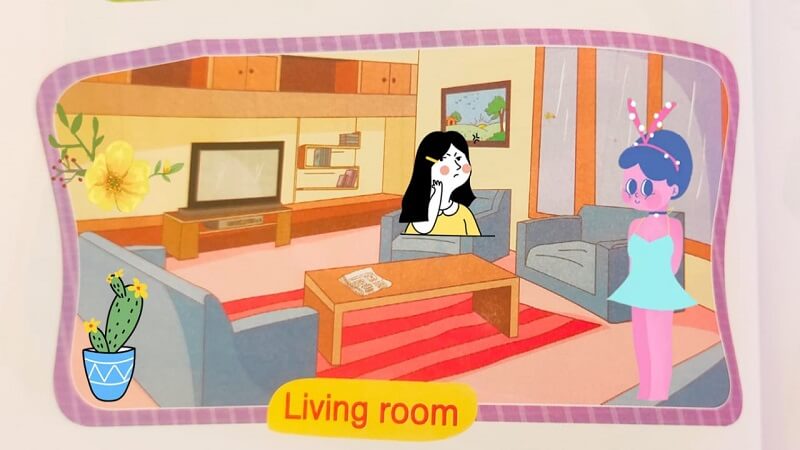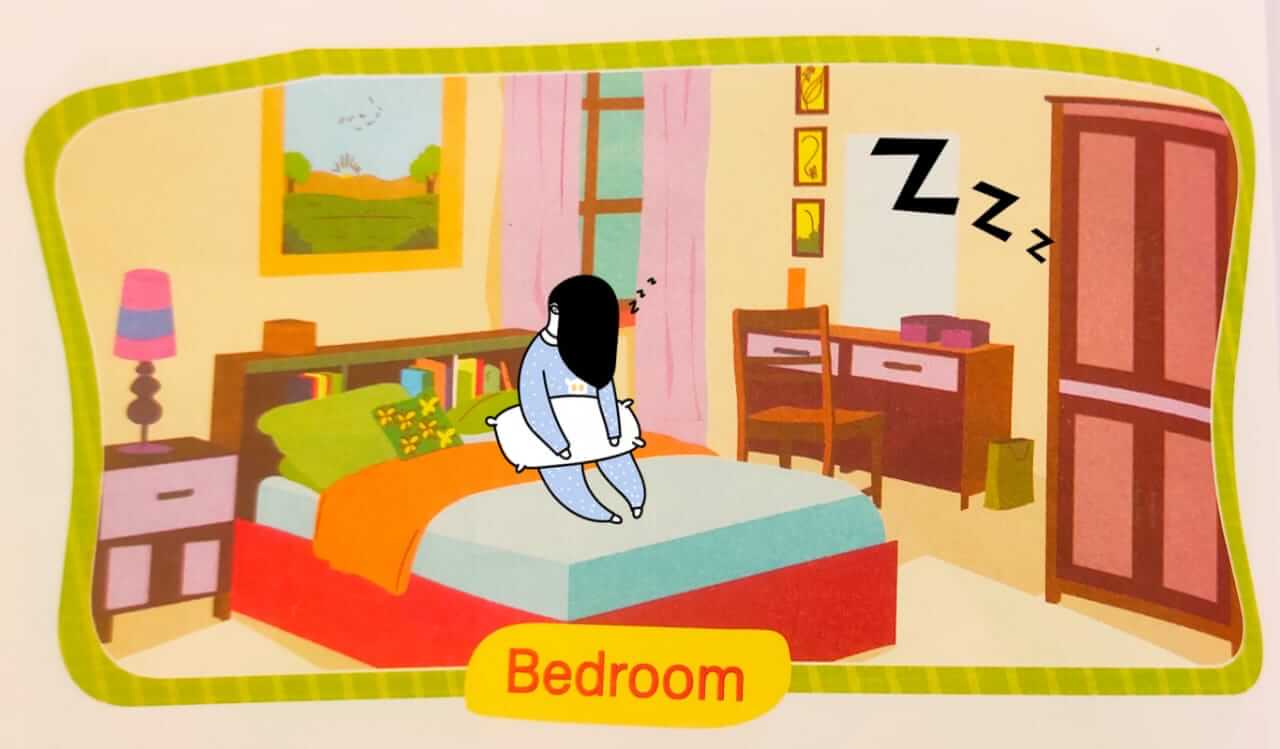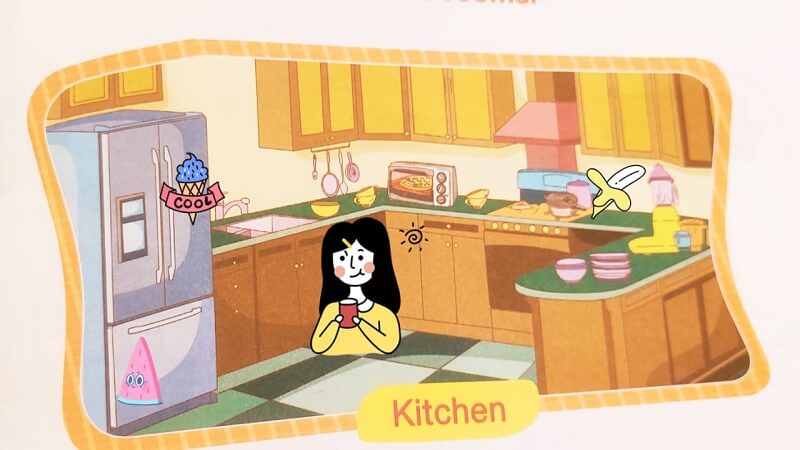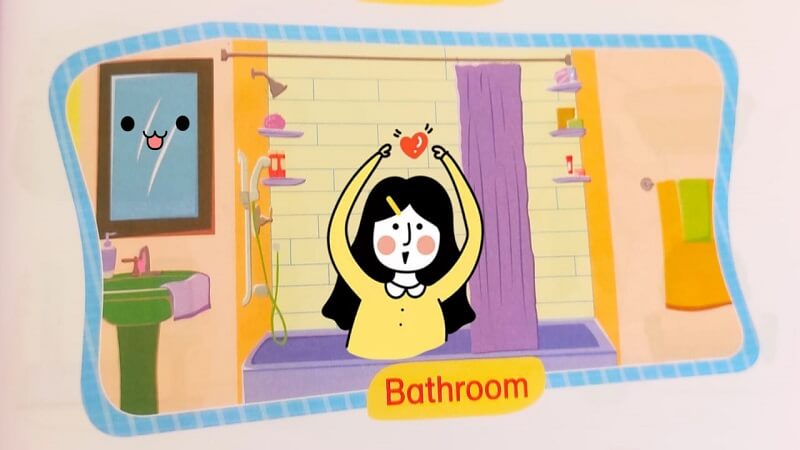 Fun Question Game About Rooms
Any number of members of the family can play this game. One will ask the question. The rest all have to answer turn by turn. You can skip by telling pass. But you will lose a point. The now with maximum points will win the game. The question you can ask like:
In which room is the bed seen?
Which room is the lamp kept?
In which room is the sofa available?
Where can you sleep?
In which room we have a Cute Handmade Photoframe.For example, We have in the living room.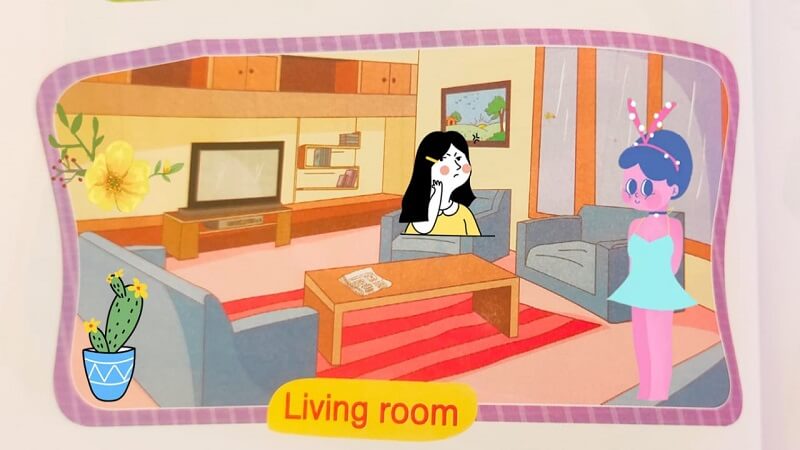 And so on. Kids find this game engaging. I do play this game with my kids.
Objects In The Room Activity
This game you can play in the house with your family and friends. In this game:
Any number of players can participate.
One player will say or show the object.
Family members have to guess the Name Of The Room.
For example, you can show the chair and tell them to find the room in which it is found?
This is a fun activity that involves "Show And Tells" skills.
Cute Toy Bed Craft Idea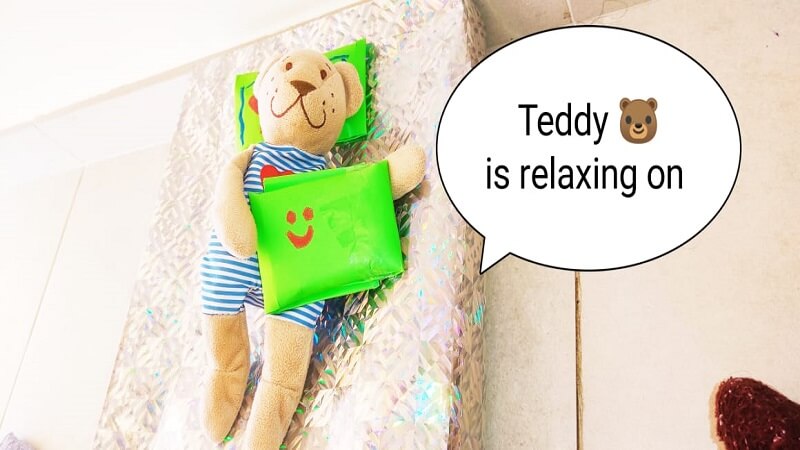 Here, We will make a cute toy bed out of minimum materials for a bedroom. Children can pretend to play with toy beds. In this way, They will get familiar with the new concept with tactile sensory experience as well.
Material Required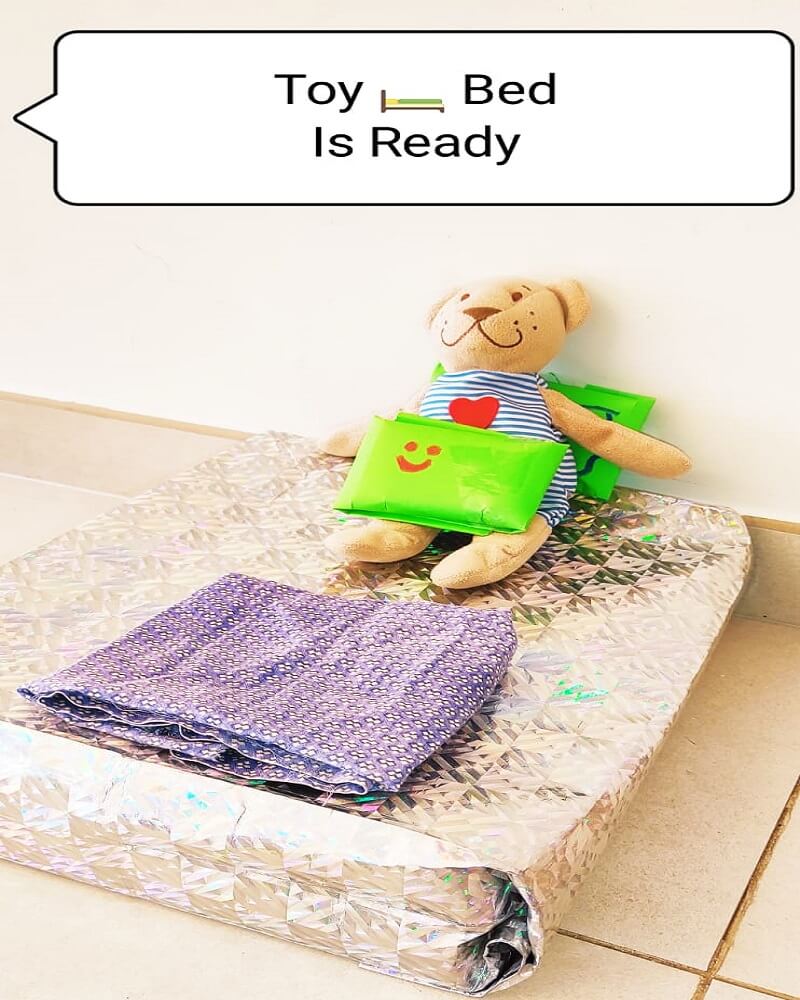 Empty waste cardboard box
Scissors
Tape
Paper bag/Foil paper
Some colored paper
Sponge
Steps Involved To Make Cute Toy Bed For Pretend Play
Lastly, We had an art activity with a waste tissue box to make :
Here, We will start to make a toy bed with fundamental materials. Please watch the full video above to follow and get the step-by-step guide to making it with your kids.
Have Fun with the In-Play Rooms Of Your Home!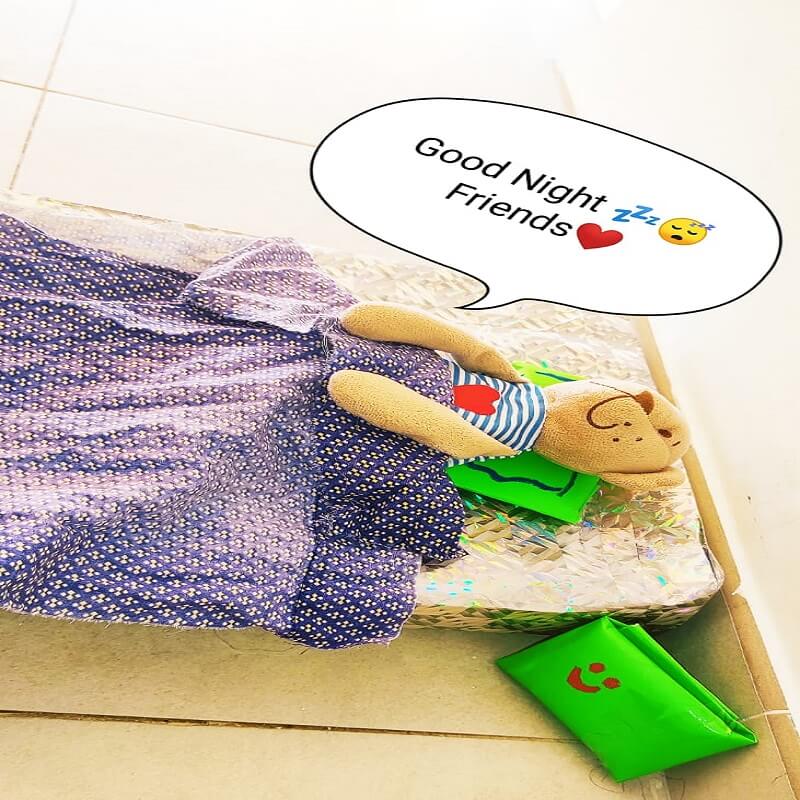 So, This is the easy way by which I introduced the concept of rooms in the house with the help of fun games, activities, and bedroom craft ideas. I hope you enjoyed reading this! Please feel free to share your ideas on addons to this lesson plan with more innovative ideas in the comment box below. I hope you are part of our amazing group ColourCraze and Love Is Play-Based Learning to stay tuned with our latest posts and videos.
Pin it!
Don't forget to save this easy art for toddlers on Pinterest for later! Be sure you are following along with Tinydale here
Tinydale is on YouTube, Click here to subscribe for the latest videos and updates.