We at Tinydale are sure you are part of our amazing Groups: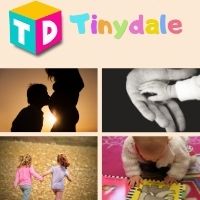 We are here to guide and provide support on the following topics :
Parenting Guidance
Tinydale works on positive parenting. Here, we will get full support for parents regarding issues faced as parents with their little ones. Parenting guidance from the beginning of a newborn to a teenager.
Development
In this section, We will have all about the growth and development of our kids. It is a journey from being a baby to a teen. It is further categorized as:
Baby
Toddler
Kid And Tween
Teen
Pregnancy Support At Tinydale
We will provide full support from trying to conceive to your full pregnancy journey. Tinydale focuses on post-pregnancy support like postpartum depression. Here, You will get full information related from the beginning of trying to conceive to the early conception, beautiful pregnancy journey till postpartum.
Health and science
In this section, We will get to know and explore in detail health and Fitness. And all the science behind this. General health and science is an ad on here. Here we have come up with some ancient home remedies and natural ways to cure and treat various diseases.
Learning At Tinydale Is Fun
This is another interesting section where we will get innovative ideas to explore and discover various learning techniques involved in the early years to make learning a fun experience. We also focus on play-based learning.
News And Updates
In this section, we will keep you updated with the latest trending news and updates happening around the world. So you can catch on with us for the latest news in this category.
Beauty And Fashion
This is one of the most attractive sections the women out there would love to explore. In the beauty section, we have an ample collection of beauty tips and tricks to the latest beauty tips by celebrities. We love to review new and trending beauty products as well. Which beauty product is trending currently and much more. In another segment, we will keep you updated with the latest fashion trend in one go!
Food And Party
This section is all fun-filled with party and celebration ideas. This category is the perfect explore the place for all the foodies out there. Here you can keep yourself updated with all the trending, easy yet delicious recipes which can be made in minutes with minimum ingredients available at home.
Other Trending Topics
Art And Craft
Lifestyle
Love and Relationship
Welcome To Tinydale. Enjoy your stay! For any queries, you can contact us at [email protected] or [email protected].
Follow Us: Facebook | Instagram | Twitter | Youtube | Pinterest