The mother of the toddlers is always busy. It is a 24/7 job for parents with toddlers at home. And if you have a hyperactive toddler, the job crosses the limits. Parents keep on wondering How to keep their hyperactive toddler busy and engaged all day. I am sure you must be a part of our amazing Facebook page Tinydale to stay updated with our latest posts and videos! What if I say I have come up with some tried and tested ways from the experience of the mothers like you which helped loads of parents around to deal with their hyperactive toddler. So, let us get started with the top 5 effective ways to deal with a hyperactive toddler:
Physical Activities For Hyperactive Toddler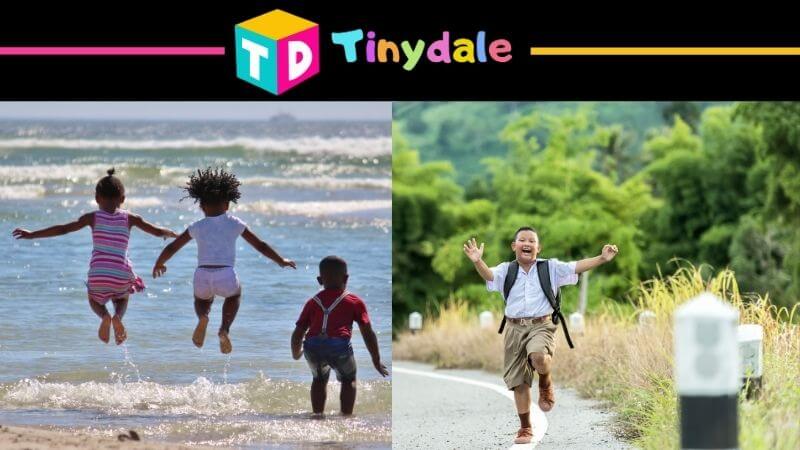 The best way to engage your hyperactive toddler is to involve them in physical activities in day to day life. In this way, their energy is consumed and their battery gets drained off. These physical activities also boost their immunity. And when kids do physical activities they have a sound sleep routine at nighttime. Let's have a look at some form of physical activities toddlers can do:
Running
Jogging
Skipping
Jumping
Playing outdoor games
Hide and seek
The floor is a lava game.
Rivers and Hill game
And much more fun-loving games that involve their physical workout and increases and boost their appetite and keep them busy in day to day life. It directly correlated with the children's growth and development.
Art And Craft For Hyperactive Toddler
Simple and easy art and craft activities will definitely keep your hyperactive toddler busy. Many children love to do craft activities. You can simply make them sit with a big piece of paper and a pencil, let them freely doodle on the paper. In this way, their imagination takes a form. You can let them do simple Finger painting as shown in the video above. You can let them make simple crafts such as making a snowman, Nursecap, and a Photoframe using best out of waste.