Drawing and Art are one of the activities kids love to do and discover. With the help of art, children learn to express their feelings and enhance their emotions. Drawing helps to enhance skills such as painting, art, and sculpture. The best part is drawing correlates with the learning process in literacy, numeracy, and knowing about the World. In these articles, We will learn about Nurse and will make beautiful quick art of Nurse cap to give a big round of thanks to our real heroes in these covid times: Our Doctors And Nurses.
Nurse Cap For Children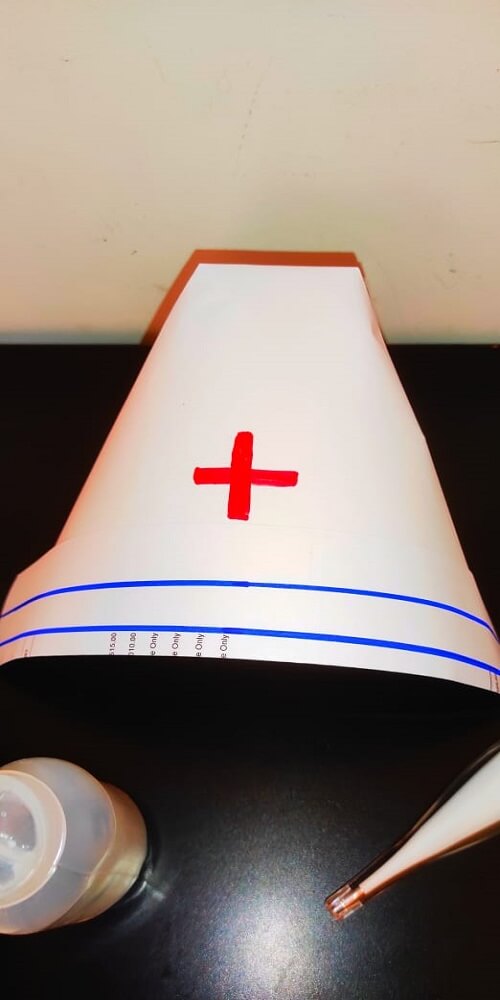 To make a nurse cap out of minimal materials. It is a prevalent craft to do with preschoolers and kindergartners with teachers and parents' help. In this way, Kids will get a chance to do a hands-on activity to make a beautiful cap out of paper in minutes. Let them correlate and learn what the doctor(A community helper) who treats animals is called? You can link with numeracy as well. Let them count the materials required to do this craft. They will also learn how our community's importance helps us how our doctors and nurses help our community today and always. Let them learn the basics about covid 19 that this disease is affecting the lungs. Let them do phonics for the word Lung. They will discover the digraph /ng/ and will learn.
Material Required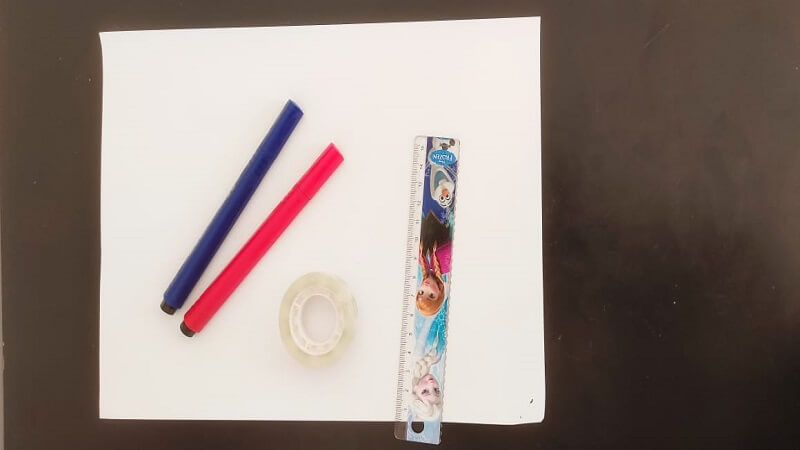 We will use the following materials to make this quick 2 minute craft to make a nurse cap:
White Paper
Ruler/Scale
Blue and red pen
Sticking tape
5 Steps Involved To Make Nurse Cap
You can see the video above to understand this craft to try with your kids clearly. These are the basic steps involved:
Take plain white paper. Fold, as shown in the video above.
Draw two parallel lines with a blue color.
Fold from the backside in a triangular shape to form a cone kind of, as shown above.
Stick it using the sticking tape. Make a red cross in the center of the cap.
From the top, fold the cap and stick it in the form. Your nurse cap is ready.
Hats-Off To The Nurse: Our Superhero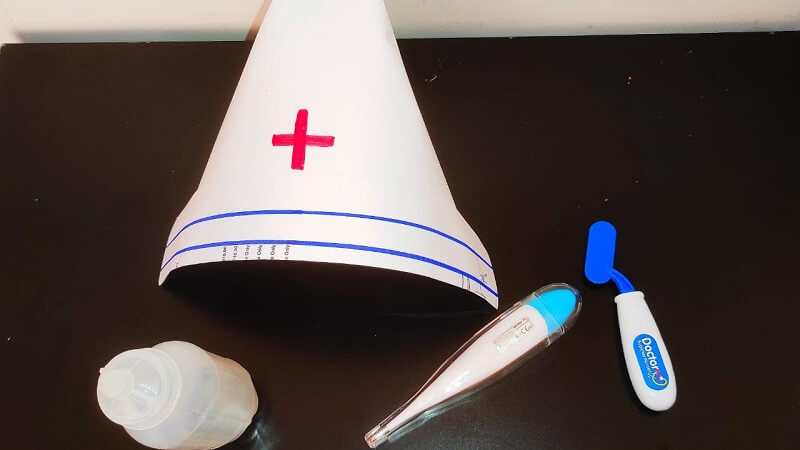 Nowadays, in the current scenario in the times of the spread of novel coronavirus. Our healthcare workers, such as doctors, nurses, supporting staff, are working hands-on and on their toes to help us overcome in this tough time. So, it is our responsibility to show some love and gratitude towards our healthcare workers. Herewith the help of a simple nurse cap craft and a thank you note will definitely make our nurses' day as it will depict the love and care from all of us around the world. A big thank you to our real heroes!
Happy International Nurses Day 2022
I hope you all will definitely try this simple art project with your little ones with minimum requirements. For details please follow the video above for more clarification on this easy art project. I hope you are part of our amazing group ColourCraze and Love Is Play-Based Learning to stay tuned with our latest posts and videos.
Don't forget to save this easy art for toddlers on Pinterest for later! Be sure you are following along with Tinydale here
Tinydale is on YouTube, Click here to subscribe for the latest videos and updates.
Also Read: Find Out How To Make Aquarium Out Of Waste Tissue Box