Kindergarten is a preschool educational approach that emphasizes a child's playing, singing, practical activities such as drawing, and social interaction abilities and helps them grow as part of the transition from home to school.
The areas of learning in Kindergarten are:
communication and language
physical development
personal, social, and emotional development
literacy
mathematics
understanding the world
expressive arts and design
A Kindergarten curriculum starts by building familiarity with many aspects of the written and spoken word. In kindergarten, students begin an elementary curriculum in all subjects. It's your child's first official year of school!
Reading And Writing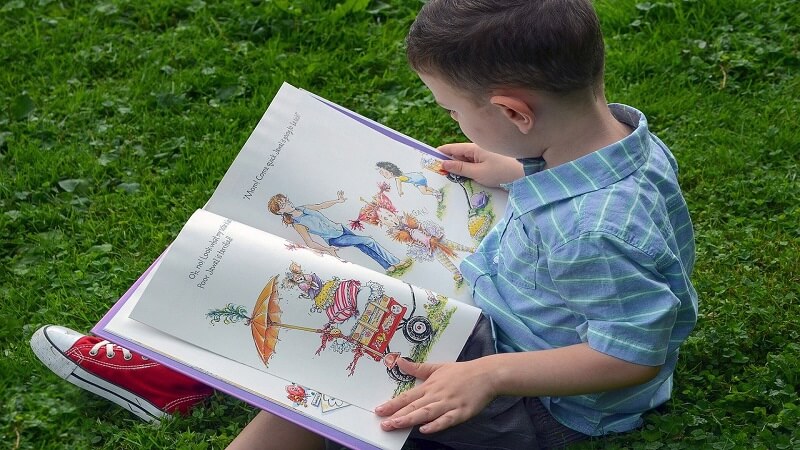 Students are made to write and learn the vowels and consonants and write simple three-letter CVC words like pet, cat, pen, etc. As for reading, Every school has different Kindergarten reading standards. Some expect Kindergarteners to read sentences with uncommon words. Others expect Kindergarteners to know some sight words, rhyming words, and short vowel words.
Parents can encourage their children to practice more CVC words at home and learn more new words every day. A box should be kept with all the necessary things needed while writing like a pencil, sharpener, rubber, etc.; encourage kids to write some short sentences and make them read it out loud. This helps the child with both reading and writing.
Kindergartners Will Begin To Write:
Write Small a-z.
They can write their name on their own.
Kids can sound and write two-letter and 3-letter words.
They can write CVC and sight words.
Short sentences they can frame orally and write in their notebooks.
Children can imagine and make a short story by joining 3-4 sentences.
They can imagine, draw, and color.
Suppose parents read a small book daily with their kids. It will develop a perfect habit of reading from childhood itself. They will enjoy reading. Some of the merits are:
Kids build their listening skills.
When we read with them, their imagination level takes to a new level.
Toddlers and preschoolers will learn to develop their interests. You can read about knowing the world, craft, numbers, and shapes.
They love to learn about stories with morals at the end. This leads to building good manners and aliquots naturally.
Reading to your babies will improve their knowledge and IQ levels.
When children read, they develop reasoning and logic behind the plot they are reading. They try to dig the details. They question the plot.
Short stories with morals develop a sense of curiosity in them. What will happen at the end? What did we learn in this story?
Stories with fiction they learn to fantasize and imagine freely.
Reading books helps the children to calm down in any situation. They don't panic easily. They are ready to face things and reality. In a later stage of life, They don't have anxiety and stress.
Some More Benefits Of Reading With Your Kid
It helps in building the catching power. Kids wonder about the situation.
If you, as a parent, start early; It will be joyful for your child. The kid will enjoy reading. It will become his passion.
When kids read, they gradually develop to focus and concentrate on a particular thing. And stays there until it is finished. They don't get distracted easily.
Reading with actions and sounds can be magical for foundation stage kids.
You and your child share a special bond of love and secret communication skill with the reading habit.
In this way, Kids develop a habit of reading at an early-stage and love to read shortly.