Kindergarten is a preschool educational approach that emphasizes a child's playing, singing, practical activities such as drawing, and social interaction abilities and helps them grow as part of the transition from home to school.
The areas of learning in Kindergarten are:
communication and language
physical development
personal, social, and emotional development
literacy
mathematics
understanding the world
expressive arts and design
A Kindergarten curriculum starts by building familiarity with many aspects of the written and spoken word. In kindergarten, students begin an elementary curriculum in all subjects. It's your child's first official year of school!
1.  Reading And Writing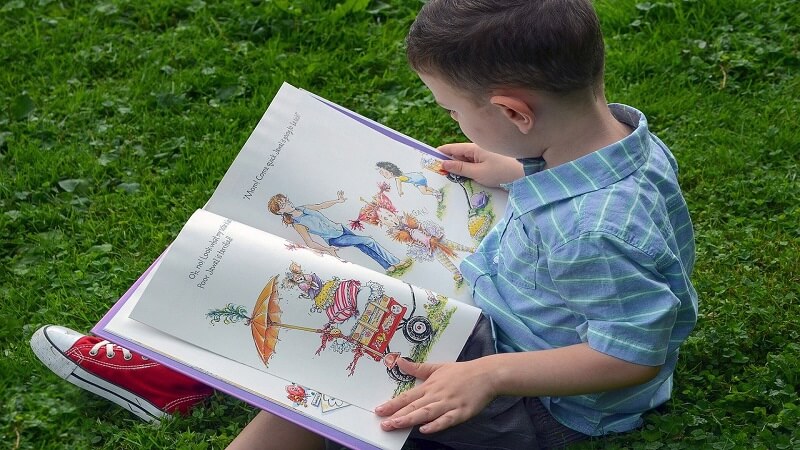 Students are made to write and learn the vowels and consonants and write simple three-letter CVC words like pet, cat, pen, etc. As for reading, Every school has different Kindergarten reading standards. Some expect Kindergarteners to read sentences with uncommon words. Others expect Kindergarteners to know some sight words, rhyming words, and short vowel words.
Parents can encourage their children to practice more CVC words at home and learn more new words every day. A box should be kept with all the necessary things needed while writing like a pencil, sharpener, rubber, etc.; encourage kids to write some short sentences and make them read it out loud. This helps the child with both reading and writing.
Kindergartners Will Begin To Write:
Write Small a-z.
They can write their name on their own.
Kids can sound and write two-letter and 3-letter words.
They can write CVC and sight words.
Short sentences they can frame orally and write in their notebooks.
Children can imagine and make a short story by joining 3-4 sentences.
They can imagine, draw, and color.
Suppose parents read a small book daily with their kids. It will develop a perfect habit of reading from childhood itself. They will enjoy reading. Some of the merits are:
Kids build their listening skills.
When we read with them, their imagination level takes to a new level.
Toddlers and preschoolers will learn to develop their interests. You can read about knowing the world, craft, numbers, and shapes.
They love to learn about stories with morals at the end. This leads to building good manners and aliquots naturally.
Reading to your babies will improve their knowledge and IQ levels.
When children read, they develop reasoning and logic behind the plot they are reading. They try to dig the details. They question the plot.
Short stories with morals develop a sense of curiosity in them. What will happen at the end? What did we learn in this story?
Stories with fiction they learn to fantasize and imagine freely.
Reading books helps the children to calm down in any situation. They don't panic easily. They are ready to face things and reality. In a later stage of life, They don't have anxiety and stress.
Some More Benefits Of Reading With Your Kid
It helps in building the catching power. Kids wonder about the situation.
If you, as a parent, start early; It will be joyful for your child. The kid will enjoy reading. It will become his passion.
When kids read, they gradually develop to focus and concentrate on a particular thing. And stays there until it is finished. They don't get distracted easily.
Reading with actions and sounds can be magical for foundation stage kids.
You and your child share a special bond of love and secret communication skill with the reading habit.
In this way, Kids develop a habit of reading at an early-stage and love to read shortly.
2.  Science And Social Studies In Kindergarten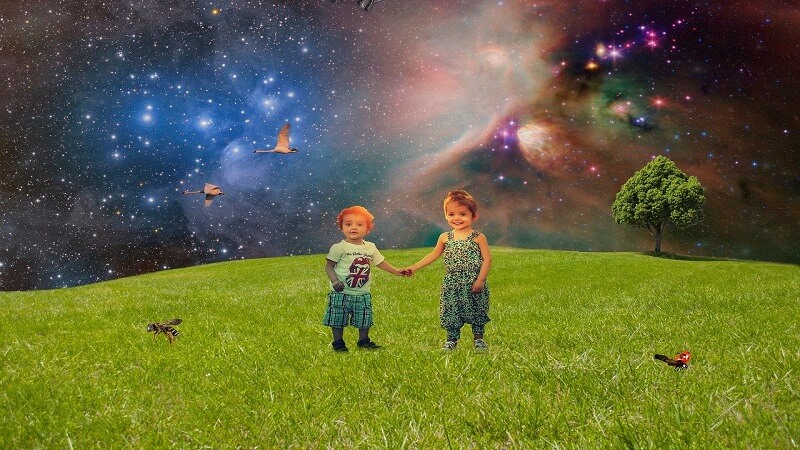 They learn basic  about the following concepts:
Wild and domestic animals.
I and all about my family.
Body parts.
Emotions.
Cleanliness.
Community helpers.
Seasons and celebrations.
Traffic Rules and road safety.
Golden Rules.
Parents can help children develop more interest in these topics with the internet's help, showing them videos or pictures of animals or the earth and the solar system to better understand the concepts and enjoy learning about them.
3.  Mathematics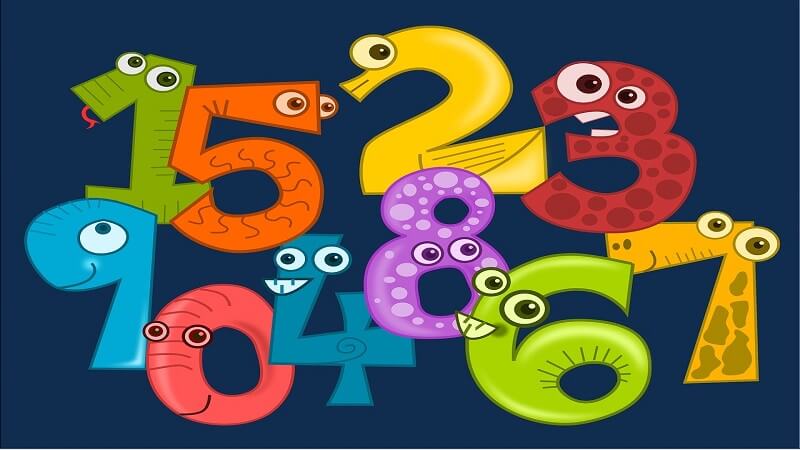 Maths for kindergarten students know all about the numbers. They learn about numbers, the base ten system, basic concepts of addition and subtraction. Kindergarteners will learn to recognize, write, order, and count objects up to the number 30.
At home, the easiest way to encourage the use of maths is to play counting games with your child. Ask him/ her to count his toys, the number of rooms in the house, or anything. Parents can also randomly ask them 'what comes next' after giving a number. This will ensure that the child is attentive and also help him/her practice with numbers.
The Basics Of Maths
By the End Of Kindergarten, They will learn the following basics:
Number 1-100.
Calendar.All about days, date, and month.
Number names.
Concept of heavy and light.
Shapes.
Number order.
Sets.
Before And After.
Between.
Counting and sequence.
Less and more.
Small and big concept.
Patterns.
Lesser than, greater than, and equal to.
Money coins and notes.
Spot the difference.
4.  Arts And Colors In Kindergarten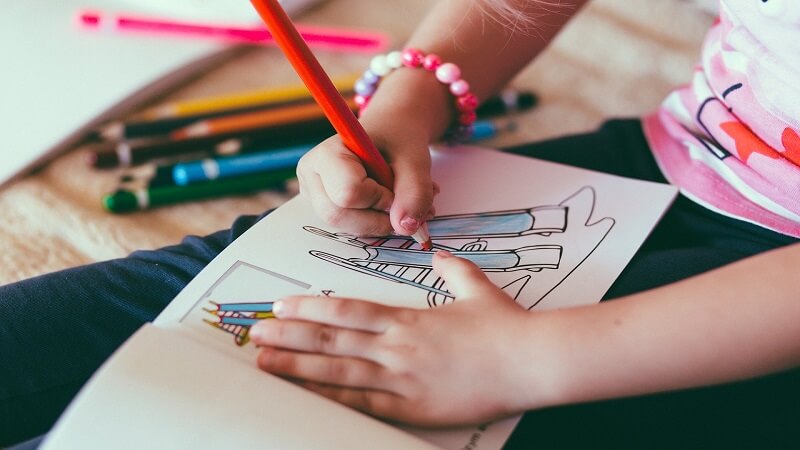 The most exciting part of a kindergarten's curriculum is Arts and colors. Children love to do art and play with colors. They learn about types of colors like the primary and secondary, and their shades.
Children can always draw random shapes or objects and color them at home to practice art and colors. Parents can also get their child a coloring book that is readily available at the market and a pack of colors to try new colors themselves!
5.  Shapes And Objects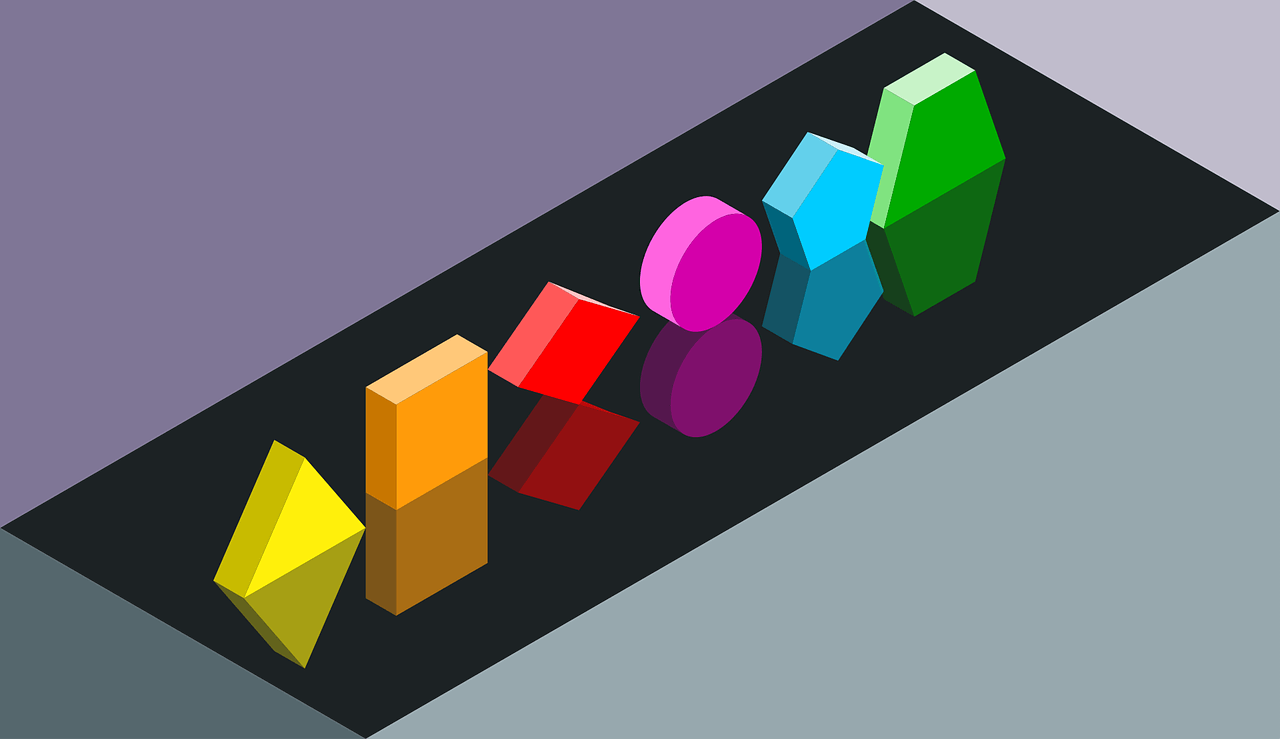 In kindergarten, kids learn how to name and describe common shapes (circle, square, triangle, rectangle). And after a while, they'll be able to identify and classify objects by their different aspects like color or size. Building Blocks will play an essential role in developing the concept of shapes.
Parents can always point out different things at home and try to ask what shape of that thing and make their children describe how they came to know what shape it was and make them classify their toys based on shapes or sizes colors.
6.  Concept Of Time In Kindergarten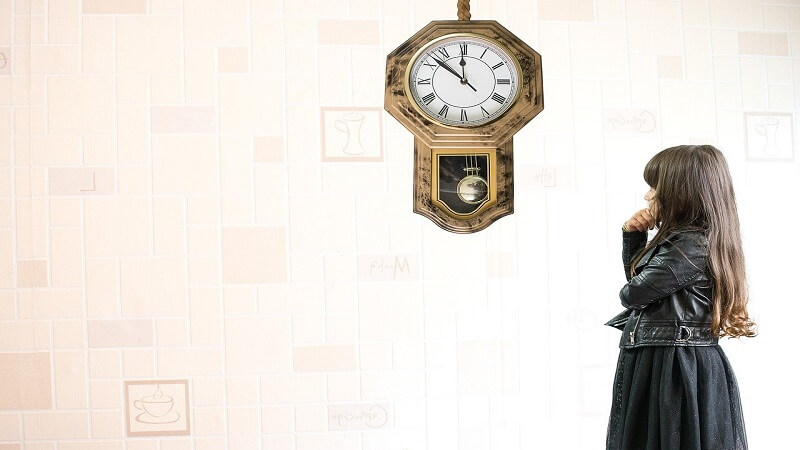 Kindergarteners are easily able to understand the basic concept of time. But it might be harder to grasp the idea of time as it is abstract entirely. They can identify the time of everyday events to the nearest hour and learn how to check the clock.
Parents at home can reiterate the concept of time by asking their children to continually try to read the clock at any time or during any activity. This helps them practice the concept of the time unknowingly to master reading the clock in no time.
Happy Learning!
When children go to kindergarten, every concept is new to them, and the parents need to ensure that their child can understand all the concepts; the best way of ensuring it is by engaging them in learning the same concepts at home! This is all about the basics your kindergartner will learn in the curriculum. Please be gentle and polite with them, as it's the real beginning of learning. Don't worry! Start with patience and love. You will reach new heights with your kids, for sure!
Tinydale is on YouTube. Click here to subscribe for the latest videos and updates.