Finger Painting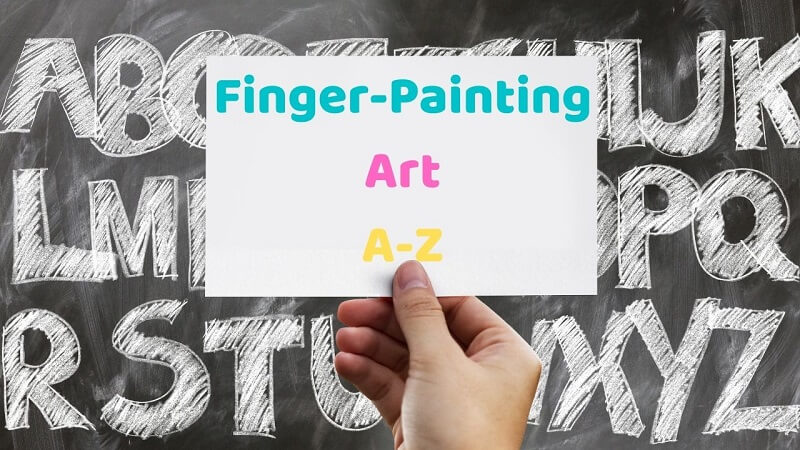 Finger painting is the form of art in which we use colors and our fingers for a beautiful outcome. It is the art form loved by small children. If we encourage them to do finger painting, it makes their learning journey fun and interesting. In this technique, we basically use our fingers to apply colors on the paper as per our idea and imagination. Finger paint is a form of messy play.
A Form Of Sensory Play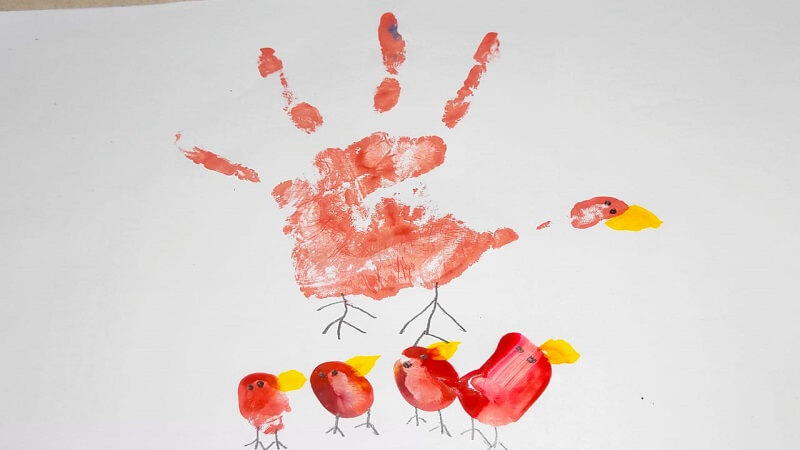 Finger paint is one of the most common forms of sensory play and learning. In this art, the sense is involved is the sense of touch. So, we consider it as a tactile sensory play. As children can feel and touch the real colors and sense them with their fingers.
Materials Required
Finger paint art activity requires  minimum materials such as :
that's it, and you can do hands-on on this beautiful simple activity with your children.
Learn A-Z With Finger Painting
Here, We will utilize fun finger paint to learn A-Z fun with mess and colors all around. We have used bright and vibrant colors to make beautiful objects which are attractive to kids. The common objects, kids can remember and learn easily. You can follow the simple steps shown in the video above to make a beautiful finger painting A-Z Art table with your children. This will make the journey of learning fun and exciting.
Merits Of Finger Painting
Some of the benefits of doing finger painting with your children are as follows:
It is an easy and quick tactile form of sensory activity that can be done with toddlers and preschoolers.
Painting with fingers is the best platform for your imagination and dream. You can draw and dab anything on paper.
Painting enhances the sense of sight, touch, and smell.
Kids learn about different colors.
They learn about primary colors and secondary colors .when they mix two colors, they discover a new color is formed out of two primary colors.
This activity stimulates the overall cognitive development of children.
It is a fun-loving activity that is very quick and easy to do with toddlers and preschoolers.
Finger paint uses hands and fingers to do an activity. It alternatively strengthens the muscles and develops fine motor skills.
It is one of the coziest, I mean squishy and smooth kind of art, which involves messy play.
This art is elementary, which created cute little memories for your little ones that you will cherish forever in no time.
Have Messy Learning!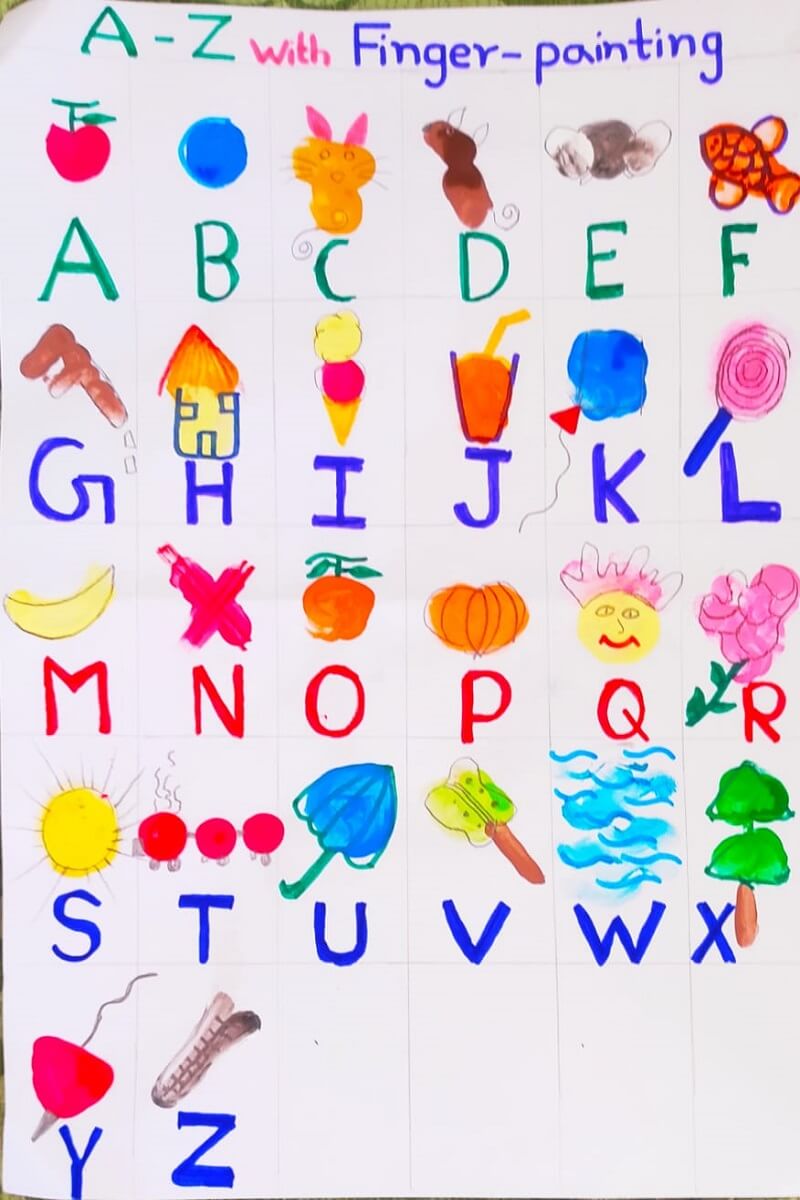 I love to involve our kids in messy learning. I hope you enjoyed reading about this messy fun with finger painting. Please feel free to share your ideas on finger painting ideas in the comment box below. I hope you are part of our amazing group ColourCraze and Love Is Play-Based Learning to stay tuned with our latest posts and videos.
Pin it!
Don't forget to save this easy art for toddlers on Pinterest for later! Be sure you are following along with Tinydale here
Tinydale is on YouTube, Click here to subscribe for the latest videos and updates.