When is ocean day 2023? Ocean craft for kids and Under the sea project Ideas attract kids of all ages starting from toddlers to preschoolers kindergartners or even at elementary school.
Mostly in our schools we always love to do Ocean theme crafts every year. Here I have come up with an easy and fun Ocean craft for kids. So what are we waiting for let us begin with these beautiful Sea crafts:
The United Nations will highlight the theme Revitalisation: Collective Action for the Ocean on World Oceans Day, on June 8, 2022.
Before that please don't forget to 
Follow Us: Facebook | Instagram | Twitter | Youtube | Pinterest
We Went On a Beach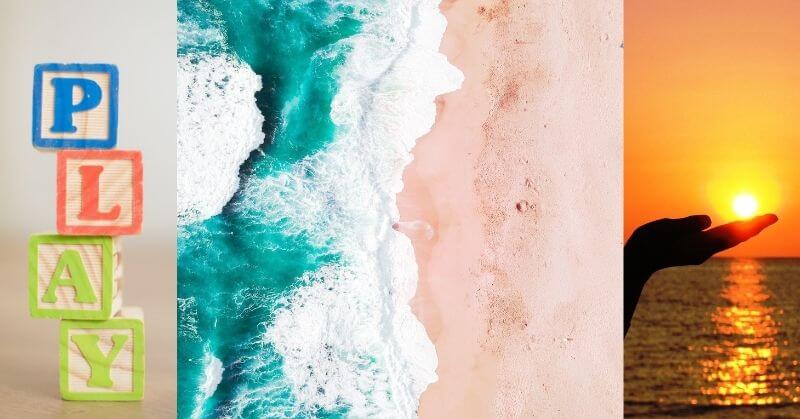 Going on a nature walk with kids is always fun. I am a big supporter of outdoor play. Here we went to a beach with our kids to explore and discover. The best benefit of the beach is the sand play.
It is loved by almost all kids. For more details, you can check out our sand play post. When we took little ones to have a sand play they love to collect seashells. These seashells were collected by the kids, we used them in our ocean art activities.
Outdoor Play – Ocean Craft For Kids
The very next day we went for outdoor play for preschoolers. We selected to go to the park this time to play outside. We also prefer outdoor play preschool. Children loved to play on slides and swings in every instance.
There again, their creative mind got charged and they started exploring natural things and started finding some wooden sticks and stones from the sand and in the grass.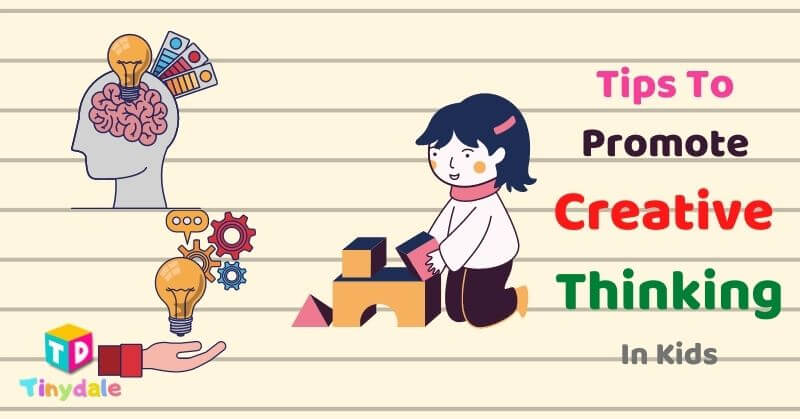 These materials we collected safely with full precautions and thought if using them for ocean crafts for preschoolers.
Play-Doh for Kids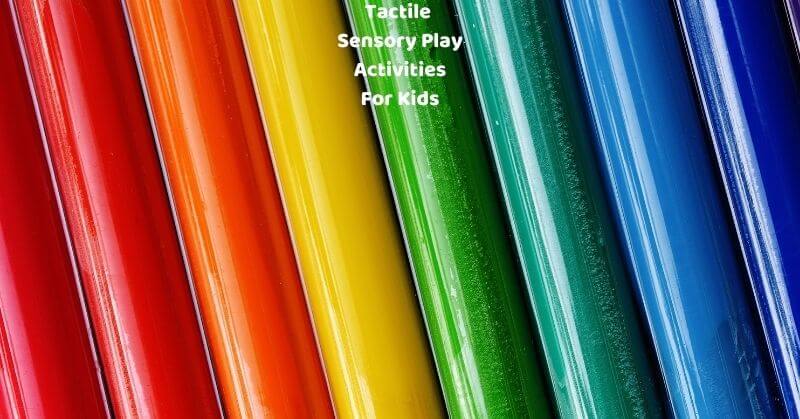 In this amazing ocean art for toddlers, we thought to use Green colored play-doh.Play doh is one of the best tactile sensory experiences.
This is one of the best sensory plays which kids love to have fun with. They love to see colors and feel the texture. With the help of clay, they can mold clay into various shapes and objects.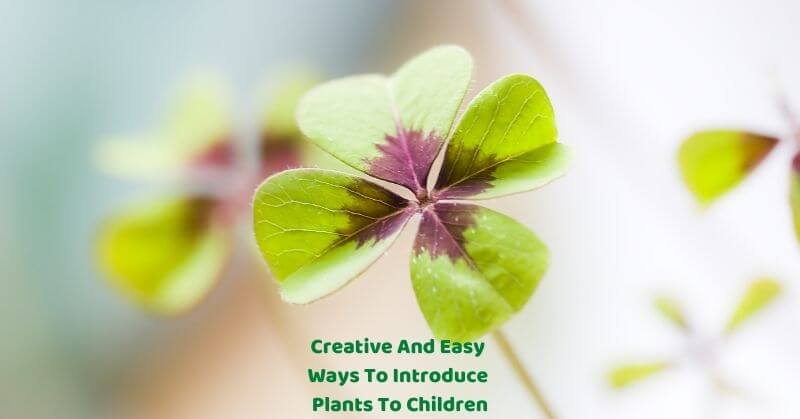 We tried to make simple cute aquatic plants with simple molding in class. You can even check easy ways to introduce plants to our little ones in the previous post.
Materials Required for Ocean Craft For Kids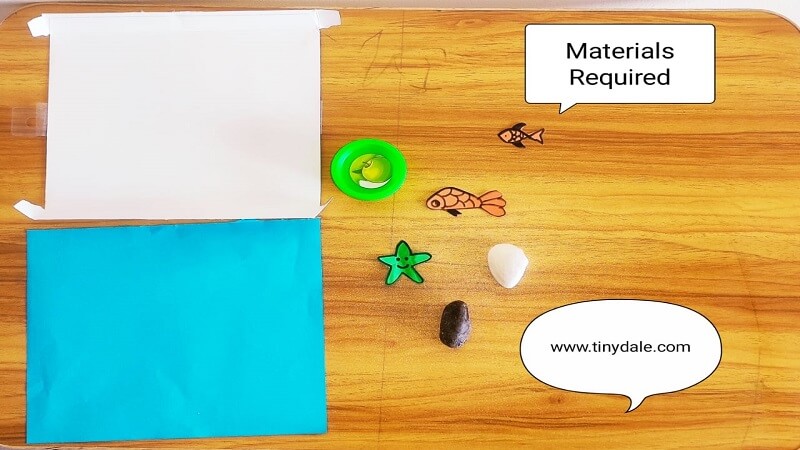 A4 Size Blue paper
Waste Tissue Box for base
Stones
Stickers
Sticks
Play-doh
Glue
Safety scissor.
Gather all these things and let us begin 🙂
Steps Involved In Making Ocean Craft For Kids
Now we are all set with all Ocean craft ideas and we have assembled all the materials required to under the sea crafts for preschool.
Here we have done everything step by step with the audiovisual tutorial for our little ones to follow. Please click on the video above for step by step guide.
I Love Ocean!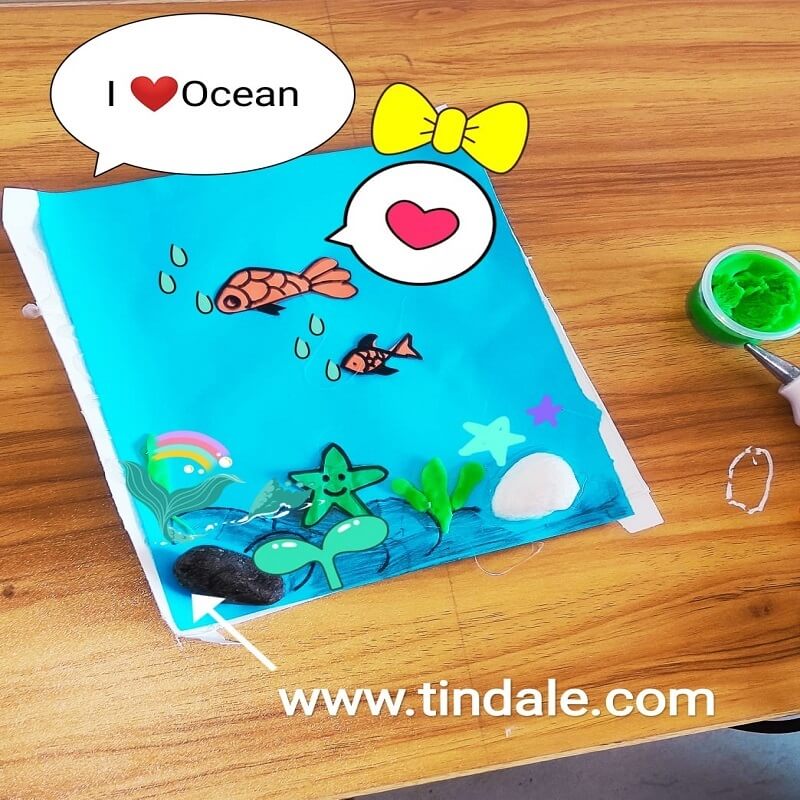 We are done with the simple yet very interesting ocean craft for kids. Hope you like our efforts. We have come up with a beautiful tagline for this craft I Love Ocean!
As we all should love our natural resources and always encourage our little ones to respect and love each living creature on this beautiful earth.
If you are interested in more fish and Aquarium crafts with waste tissue boxes you can check the link. I hope you will; also try to follow this initiative with us by tagging us on your initiative with #tinydale. Till then keep learning!
Tinydale is on YouTube, Click here to subscribe for the latest videos and updates.