Doing this cute little flower garden art and craft with my children was fun and engaging.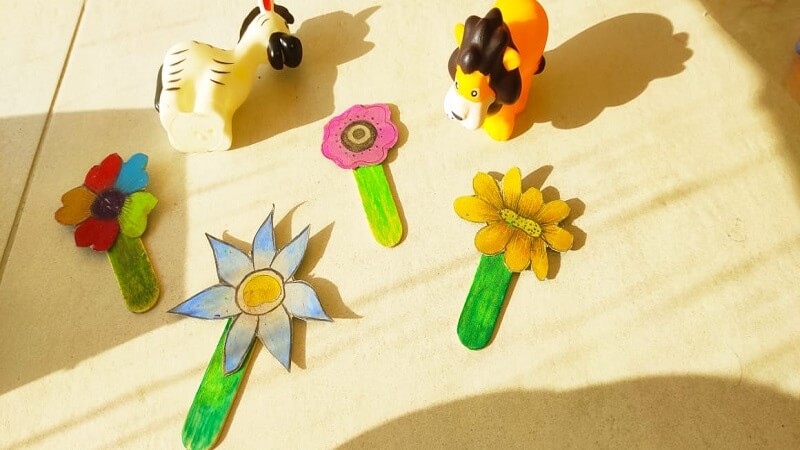 My kids thoroughly enjoyed this craft idea. We used the available materials at home to make this piece of our craftwork.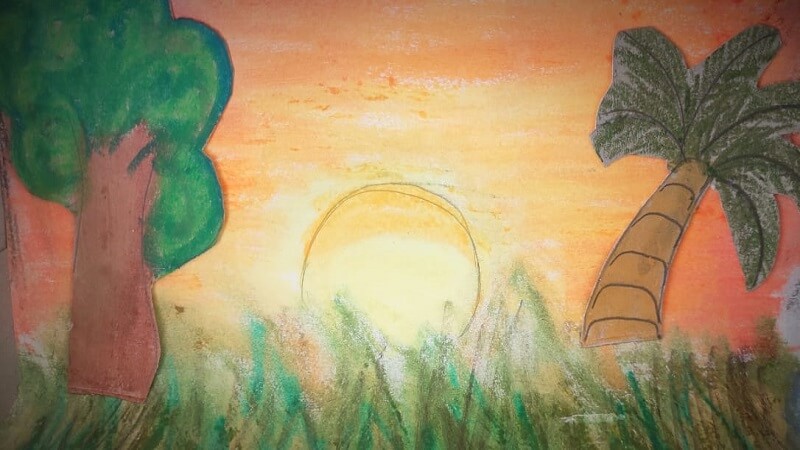 Learning Through Play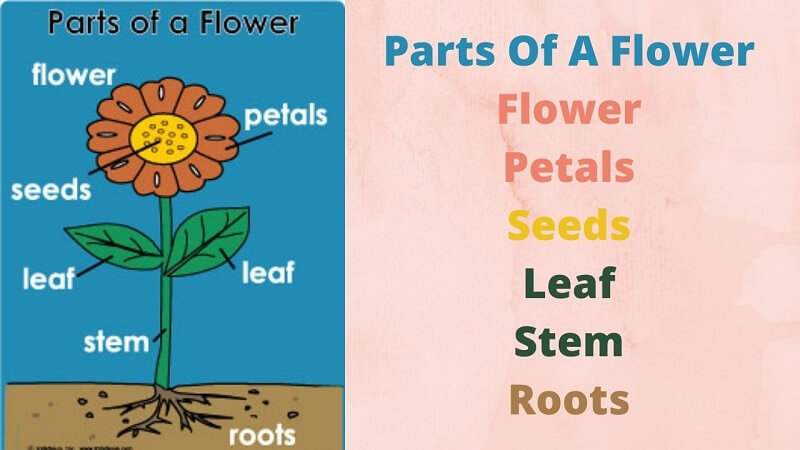 With this art and craft, I tried to make my kids explore and learn through play. They learned the following things: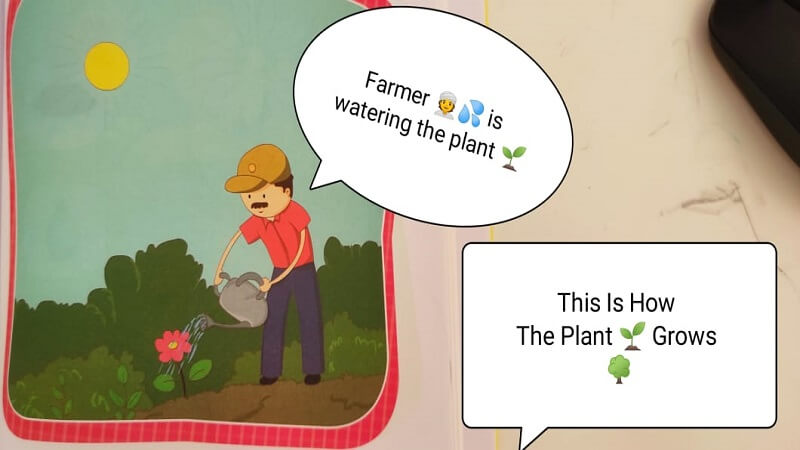 The colors.
All about primary colors.
Using drawing and coloring skills.
Their imagination skills took shape.
How to draw simple trees and flowers?
With step to step tutorial.
They will learn about the plant and its parts.
With fun learning, coloring activity, and a picture talk. You can have a look at the video below on How you can introduce plants and its parts?
Visit The Flower Garden
The best way to have fun learning is the real experience with the topic. Here, I took my children to visit a garden near to my house. Previously we visited the beach to have a real experience with the outdoor play ad did a Seashell activity. With children, You can always encourage yourself to have a tiny terrace garden in your home. To inbuild the love and care for plants: The beautiful and strong living beings on earth. Let them know the flower grows from plates. They are bright and colorful.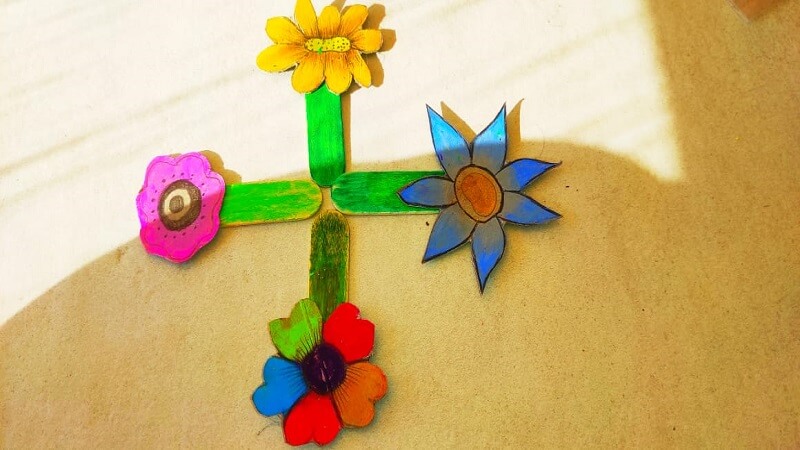 You can correlate with How To Introduce plants and flowers? We can always relate education with moral values; I believe kids learn best when related to good moral values. Let them know, "You should not pluck flowers for your pleasure."They have the same feelings and life as we have.
Materials Required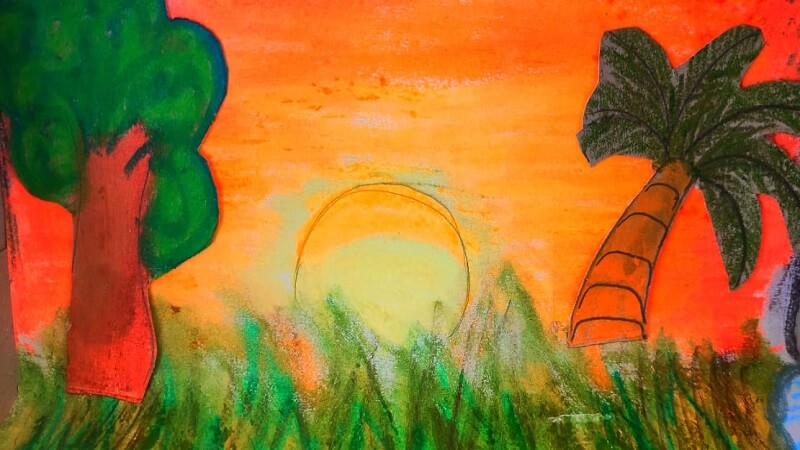 We collected basic materials at home to make fun of making the flower garden. The material required to make are as follows:
Popsicle sticks
Waste tissue box
Colors
Scissors
Glue
Some Toy animals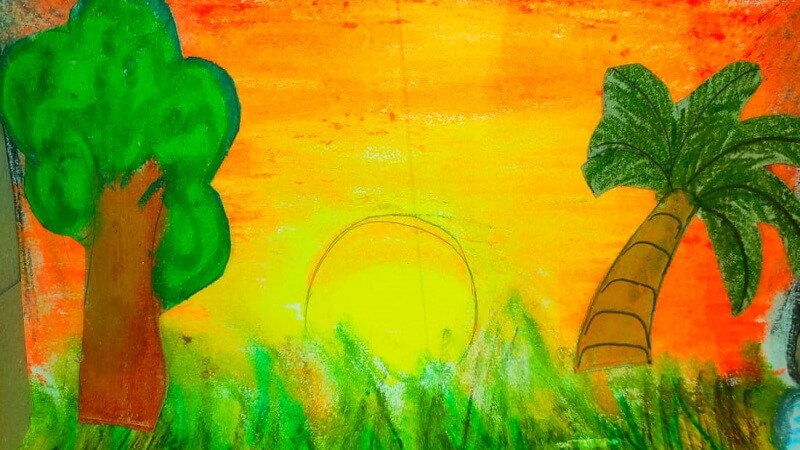 Find Out How To Make Quick Nurse Cap? Easy 2 Minute Art For Children
Steps Involved To Make Flower Garden
Here, We started with the use of a waste tissue box. Previously we made Aquarium Out Of Waste Tissue Box. Here is where our thinking process started to have fun learning with some beautiful crafts out of waste tissue boxes. You can try Finger Painting Activity to make leaves and the flower stem with green color and beautiful petals of different bright and vibrant colors. Please look at the complete video to do it with your children for the detailed, step tp step process.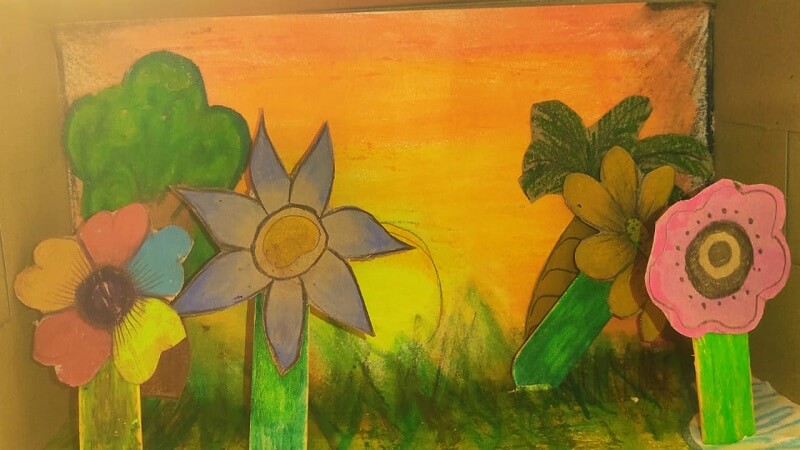 I hope you are part of our amazing group ColourCraze and Love Is Play-Based Learning to stay tuned with our latest posts and videos.
Pin it!
Don't forget to save this easy art for toddlers on Pinterest for later! Be sure you are following along with Tinydale here
Tinydale is on YouTube, Click here to subscribe for the latest videos and updates.