You don't have to be an artist to create beautiful drawings like these. In fact, drawing trees is one of the easiest things you can do. Here we are at Tinydale again with another easy drawing idea for kids. In this blog, we will learn How to draw Tree Easy step-by-step guide for Kids? How To Draw A Tree, Drawing Trees, Drawing The Tree, Drawing Trees With Leaves, Drawing Trees With Branches, Drawing Trees With Roots. This is suitable for beginners as well. Teachers are free to use this concept in their Science lesson plans and correlate it with other subjects as well. As this is at the beginner level we will start with how to draw tree without leaves? Now kids must be wondering How to draw evergreen tree? Nothing to worry lets straight away dive into the magic of drawing and colouring:
Before that please don't forget to 
Follow Us: Facebook | Instagram | Twitter | Youtube | Pinterest
Materials – How to draw a Tree?
This tree drawing for kids is an easy drawing and colouring craft with assembling minimum materials such as:
Paper
Pencil
Colours Crayons/Oil pastels
Tissue paper
You can use this tree drawing in your flower garden.
Learn how to draw trees step by step using this free online drawing tutorial.
How to draw tree  easy step by step
Use this step-by-step tutorial to learn how to draw a tree from start to finish. It's easy!
We will draw trees and colour them. We will do this amazing easy drawing for kids in 5 easy steps :
Step 1 :
Take a piece of white paper or A4 size paper. Stick the paper using the tapes to avoid movement while easy tree drawing. Draw a tree now.
Step 2 :
How to draw tree with pencil? You can use a circle-shaped object to trace the stem of the tree. Secondly, make the tree branches with a pencil.
Step 3 :
Start drawing the main part of the tree with the circle objects. I used sellotape to make the semicircle as shown in the video tutorial. You can use any circular object. Even you can do a free drawing.
Step 4 :
Firstly Begin to colour the stem using the brown colour. Secondly, start coming down to the roots and try to give the shade of black to give the real feel of soil. You can even use pale yellow to give the wooden look over the stem and do the outline and the marks using a pencil. And your stems and roots are almost ready.
Step 5 :
Here we will be with the main part of the tree. We used three colours such as:
Dark green
Light green
Yellow.
The technique I used is to follow with the colours one after the other in the circular motion. Then gradually you can start blending with the tissue paper. Here your easy tree drawing is ready in 5 simple steps.
5 Useful Tips For Teachers:
Teachers can use this easy drawing and colouring in their art lessons.
They can use this craft lesson while doing their germination lesson plan for first graders.
Start doing this art project and simultaneously play the lovely rhyme which you can check in the video below:
You can even try doing this art in the poem time session as we did during our A little seed poem.
Teachers can use lesson plans on plants for kindergarten and correlate and make them more engaging with easy art and craft.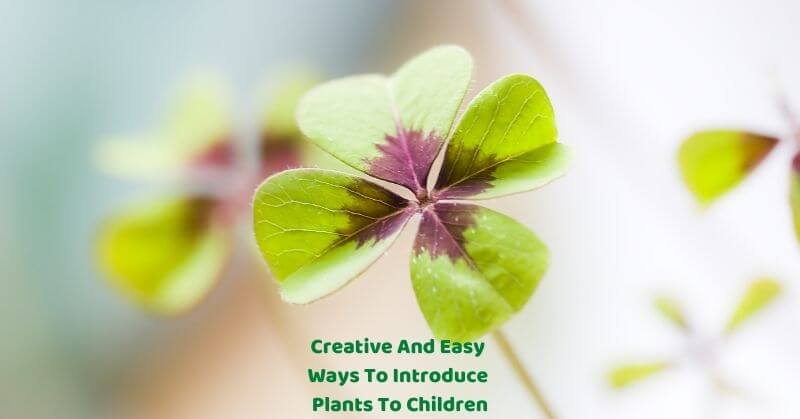 I love trees!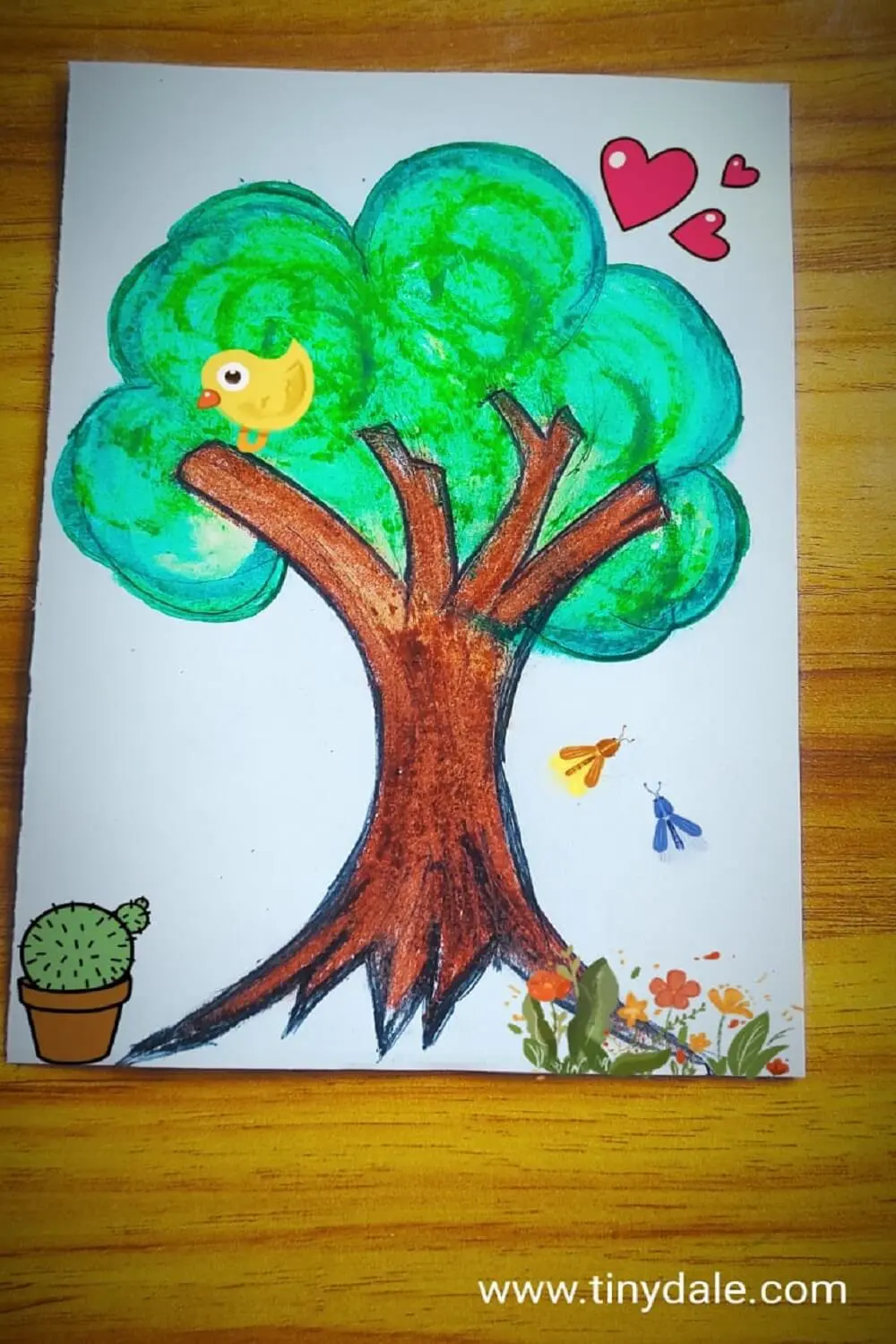 With these art projects, we came up with the beautiful saying to Grow trees! and also an initiative to plant a tree gift. I hope you all will definitely try this simple art project with your little ones with minimum requirements. For details please follow the video above for more clarification on this easy art project. In my next blog, I  will try to bring up how to draw tree leaves? I hope you are part of our amazing group ColourCraze and Love Is Play-Based Learning to stay tuned with our latest posts and videos.
Pin it!
Don't forget to save this easy art for toddlers on Pinterest for later! Be sure you are following along with Tinydale here
You'll be amazed at how easy it is to create amazing drawings like these. Start drawing now!
Tinydale is on YouTube, Click here to subscribe for the latest videos and updates.