Pretend play is one of the fun play children of all ages love to do. The amazing benefit of pretend play is with pretend to play kids learn to do big responsibilities and tasks playfully.  I am sure you are part of our amazing learning group Love Is Play-Based Learning! Pretend play is the best strategy to assign age-appropriate chores to children. What if I say I have come up with a very easy craft to make a washing machine toy with a waste empty cardboard box. Let us check out How to make pretend play washing machine toy for children:
Materials Required For Pretend Play Washing Machine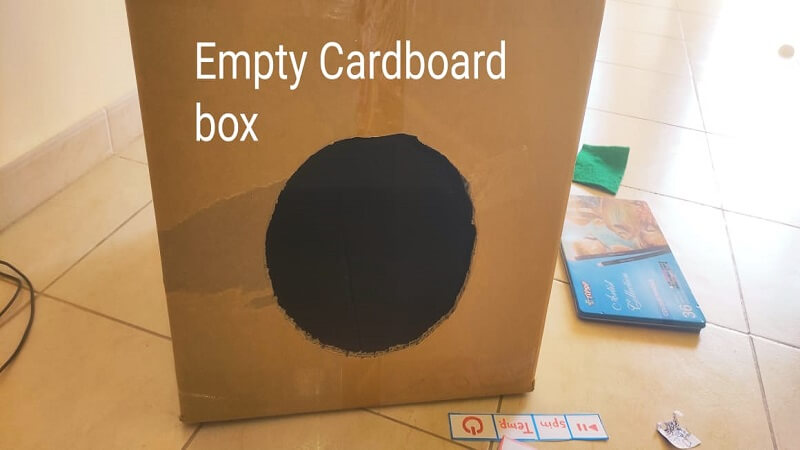 Empty waste cardboard box
Pencil
Crayons and sketch pens
Safety scissors
Glue
Caps To make a button
Some real clothes to pretend play.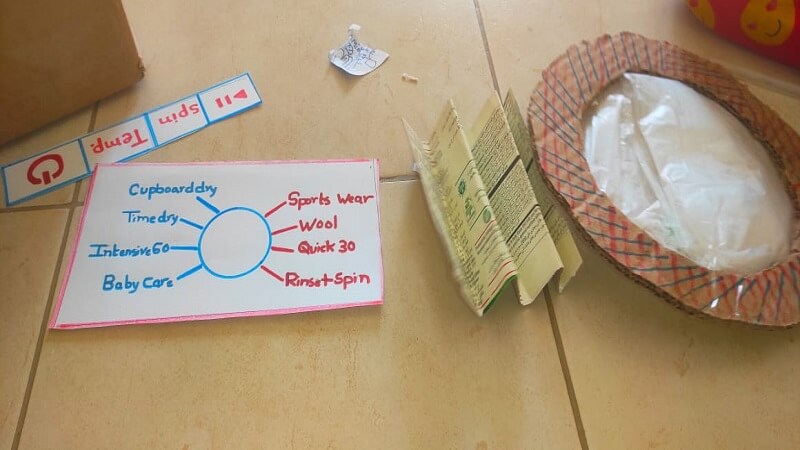 Easy Crafts
Previously, We have done a super easy and 2-minute craft of making Snowman with toilet paper roll, a Nurse cap with a paper. A fish aquarium and Flower garden With a waste tissue box.
Examples Of Pretend Play
Steps Involved To Make Pretend Play Washing Machine
Let us have a look at the step-by-step process to make a pretend-to-play washing machine toy in the video above. You will get a clear idea with the video tutorial. It is simple and you can involve and engage kids. So No more waiting and let us get started to make our very own super easy pretend-to-play washing machine toy which our little ones can play.
Play-Based Learning With Pretend Play Washing Machine Toy
Some of the amazing benefits of making this washing machine toy are as follows:
It involves art and craft which are directly correlated with the development of creative and imaginative skills.
Sensory development takes place as loads of tactile sensory work is involved while making this cardboard washing machine toy.
Kids have a chance to pretend play by which they learn the importance of play and its benefits.
Kids tend to learn real-life skills that will help in the future to be through with daily household chores and they can proudly say "Things I Can Do" as shown in the video below:
Gross and Fine motor skills are developed.
The best part of this activity is it involves active participation and engagement of kids which children will love to do and have fun while making as well as playing.
Play Is Life!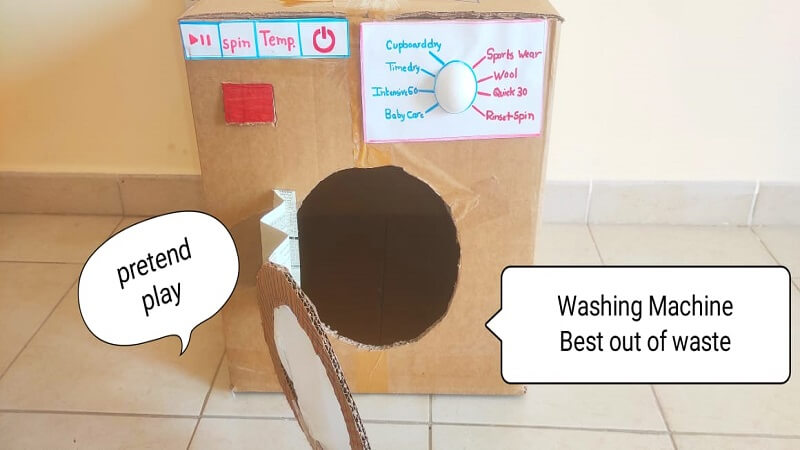 Hope you enjoyed reading about the benefits of pretend play and the making of an amazing DIY toy washing machine with an empty cardboard box. I am sure you must be a part of our amazing Facebook page Tinydale to stay updated with our latest posts and videos! Please feel free to share your ideas in the comment box below! You can always mail us to share your stories or craft ideas with us!
Tinydale is on YouTube. Click here to subscribe for the latest videos and updates.