Numbers is one of the concepts which when started in the early years have a magical impact on the journey of beginning numeracy. What do you think How to teach counting to children? There is no particular age to start with the foundation of counting. Every child is unique. Parents can state as early as they are tiny babies to preschoolers, kindergartners, or first graders. What if I say I have come up with fun ways to teach kids counting. So, What are we waiting for let us dive into fun and easy 10 ways How to teach counting to children:
1. Blocks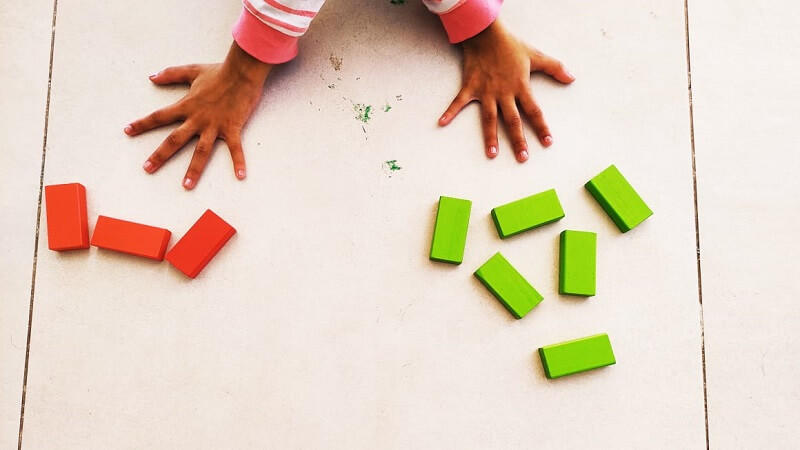 It seems common but blocks are one of the attractive ways to begin teaching counting to children. You can start with:
or whichever attracts your child. The basic aim is to maximize the engagement of children with the blocks. Let them start exploring on their own. The
are some of the parameters which attract kids of all ages to sense and play. Simultaneously while playing learning happens automatically.
2. How to Teach Counting? – Number Song
Audiovisuals work wonders with tiny little ones. Please try to gather what is your child's favorite way of learning? You can start introducing with the help of a unique number song as shown in the video above which I tried with my children and it literally did prove magical. You can even use a phone number song. It is one of the best Counting activitiy for preschoolers. This activity will make them learn How to count?
3. How to Teach Counting? – Counting On Fingers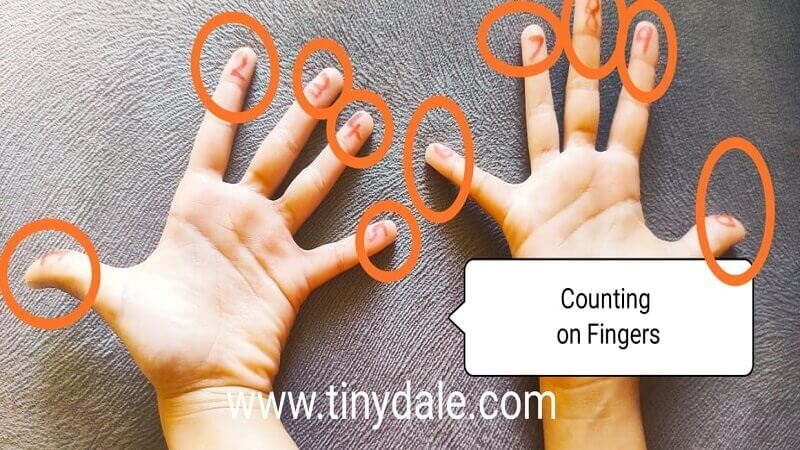 Fingers can be a good and easy way on how to teaching numbers for toddlers. What I tried with my class is very easy to try on. Simply I labeled all the 10 fingers on the hands starting from
You can start by first showcasing the act of counting. Let them start with 1 and go on till 10 all over again and have fun counting.
4. How to Teach Counting? – Dominoes
Dominoes is another fun idea by which learning happens while playing. When you allow your kids to unbox and explore dominoes. They can simply start doing the following tasks as per their interest: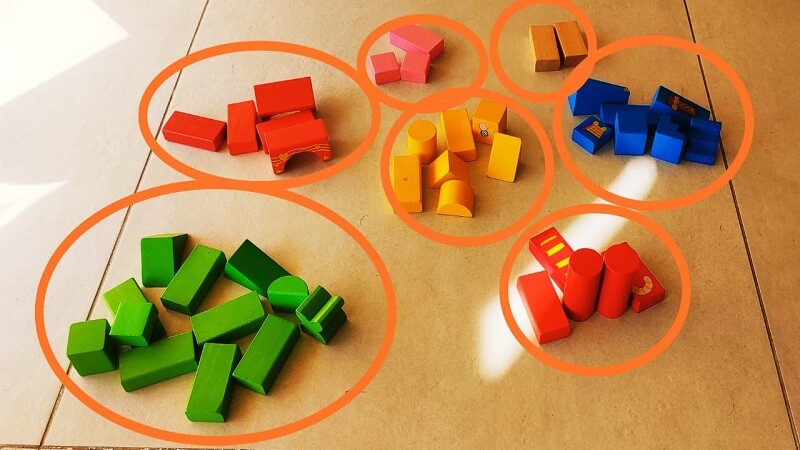 Sequencing
Separating
Numbering
You can let them number their dominoes pieces and arrange and make a beautiful outcome as per their imagination. For clarity, you can check the video above for innovative ideas.
5. Jumping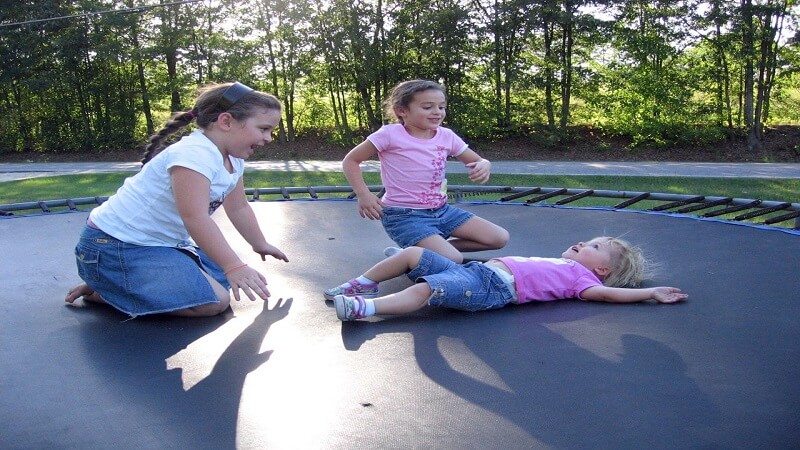 How to teach your child to count? Yes, you heard it right by jumping around. Jumping is one of the favorite activities that kids of all ages love to do. Let them have some free play. Put on some music and let them jump and count. Children will count on each jump. In this way, kids learn counting and sequencing.
6. Poems and Rhymes
Poems and rhymes work best with small children. You can start with super simple rhymes to keep them in a flow. Let them recite and recall all over again. Several times, they say they learn. You can even put some videos related to Numeracy or Math everywhere as shown in the video above. So, Out of curiosity, they dive deep into the process of learning.
7. Arranging In The Sequence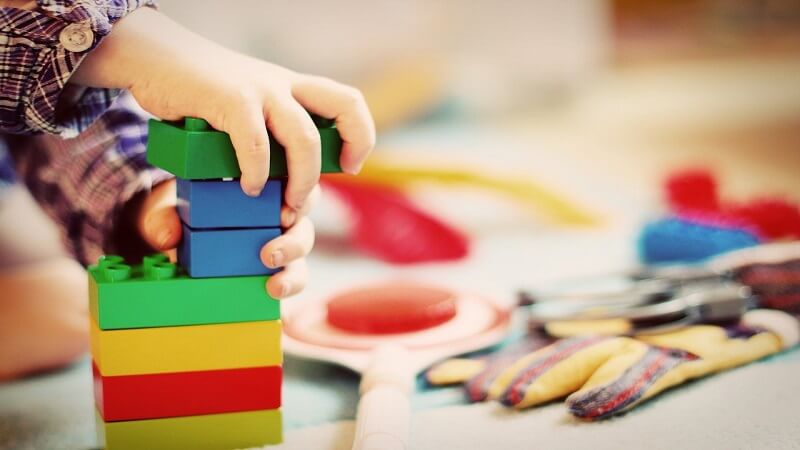 If the children are a little grown up. This activity they will definitely love to do. You can use different props such as:
Stickers
Sticky notes
blocks
pieces
plastic cups
Paper glasses
Rings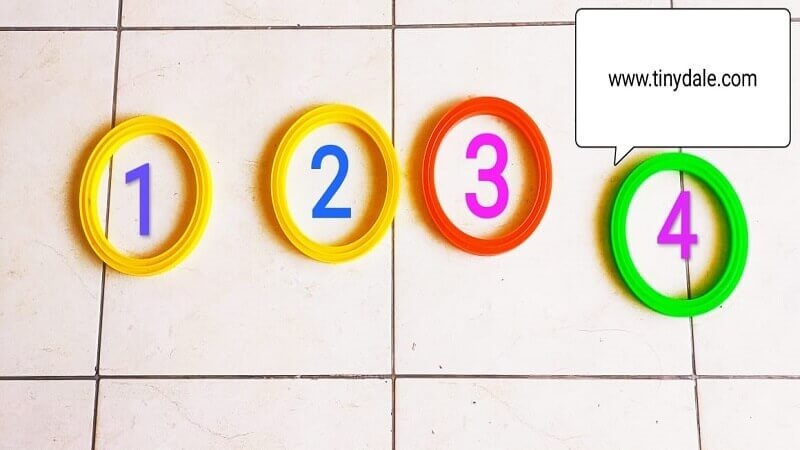 and number them up to 10,20 or even 100 depending on their ability. Unscramble them in random order. Let the kids dive into this activity. Give them the time limit to complete the task of arranging and sequencing. You can for sure reward them at the end of this fun activity.
8. Reading Number Books – How to Teach Counting?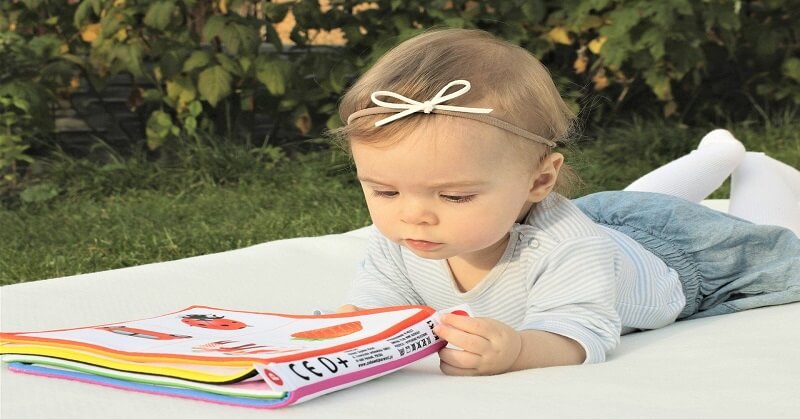 Read, read and read is the key to all the doors for children. Introducing colorful and attractive number books to tiny babies to read can do wonders in the early years. The attractive number of books with colored pictures on them attracts toddlers, PreK, kindergarten, and even elementary. You can let them read all over again in their bedtime story routine.
9. Let Children Count Objects
Give some objects or even similar toys such as: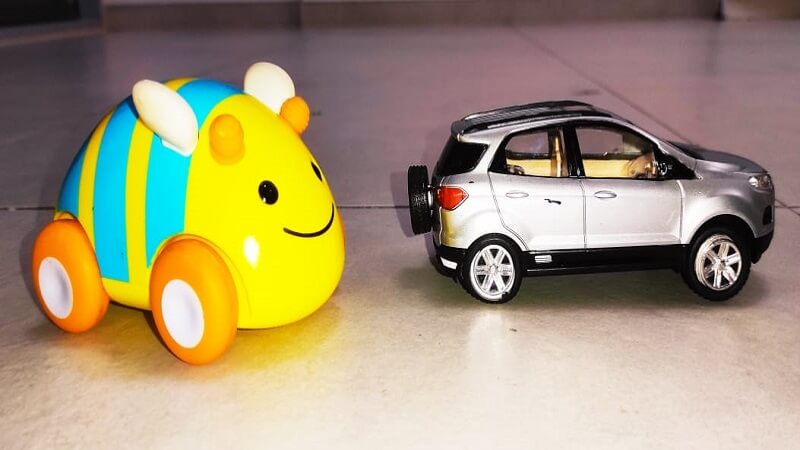 straws
bottles caps
popsicle sticks
hair bands
rubber bands
plastic cups
Cards
you can give them these random objects. Let them start counting objects. You can even proceed by asking How much care are there? May I know the number of cups you can stack on top of another and build a tower? Then you can ask this tower is made up of how many cups?
10. Dotted Flashcards
Flashcards are one of the very impressive ways where learning happens with full interest. Flashcard is a fun idea for teaching counting. You can even start with the dotted ones. Let them simply count the dots on the card. As for the How many dots are there on a card? Let them think and answer. Once they answer you can appreciate it by saying Wonderful! your answer is right and you can flash the other side with the right answer.
11. Number Foam Mat
How to teach numbers to 4 years old? I personally as an educator love the learning and playing that happens with the number foam mat. As it is v safe and nontoxic to play with. For more ideas on counting and the number please have the look at the video above.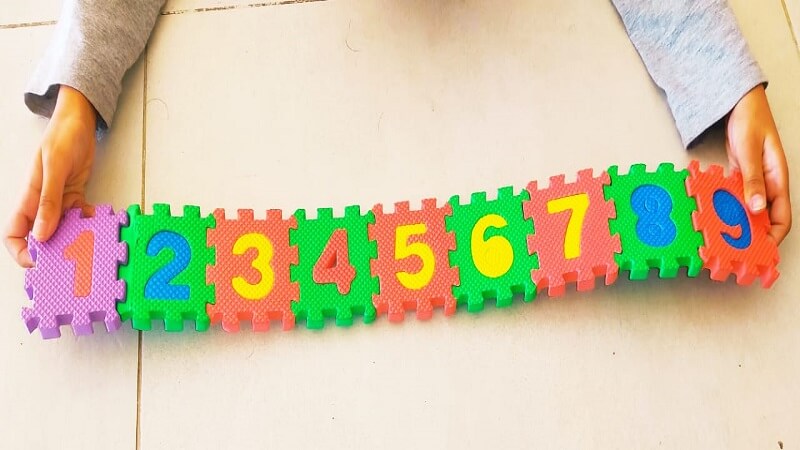 12. Dribbling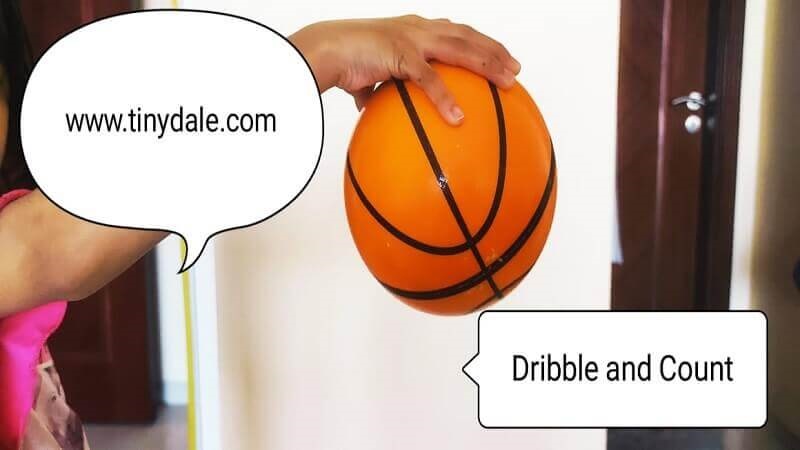 You can take the ball as per their age. As with toddlers here we have used a soft play basketball. Let the kids dribble and count simultaneously. Assign tasks. Let one kid dribble and the other one count. As all will get the chance. And while dribbling the child can focus and concentrate on the task and the other can count.
13. Real Life Examples – How To Teach Counting?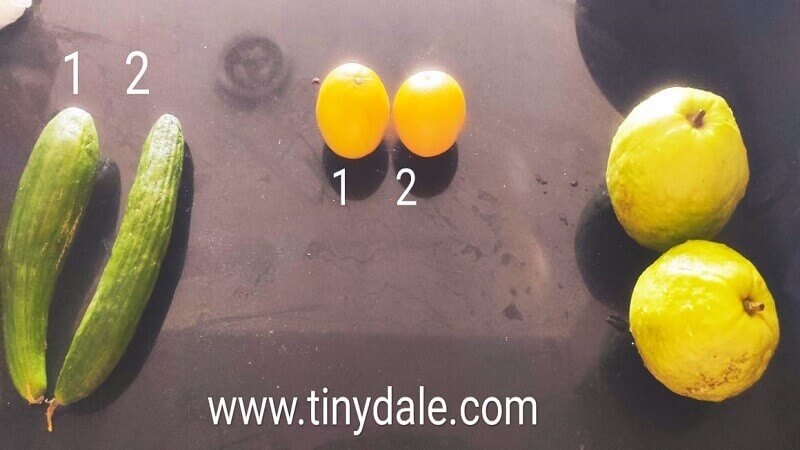 When you do some daily chores. Involve your children in the task. Sometimes suppose you are sorting the fruits and vegetables. Let your children count and sort them out. Assign them to separate all the cucumbers, bananas, apples and oranges, and all the other fruits and veggies you have at home. Make them make a bunch by counting and let you know How many bananas we have at home?
14. Outdoor Play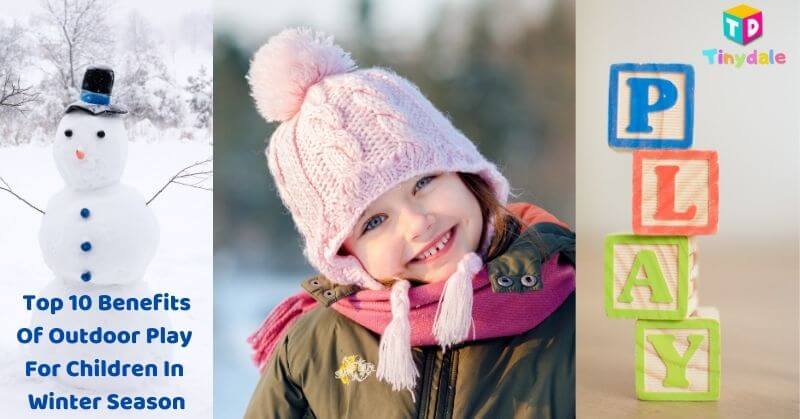 Playing outdoor works best with almost every kid out there. Who doesn't want to go for a walk and explore around? Suppose you are going on a walk and there is autumn season. Let them collect the fall leaves of different colors. Once they are back to class let them discover and count the number of leaves collected by tiny little ones. Even you can plan an art and craft activity for the season as shown above.
15. Soft Toys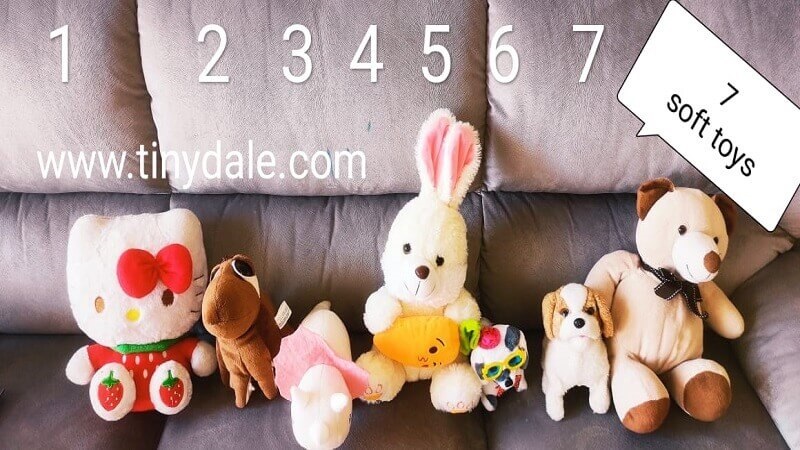 Stuffed toys and the cute little soft playing animals are the favorite and all the kids love to collect them. Let them make a train of animals all the collectible they have. Once they do let them count the number of stuffed toys kids have.
16. Favorite Food Game – How To Teach Counting?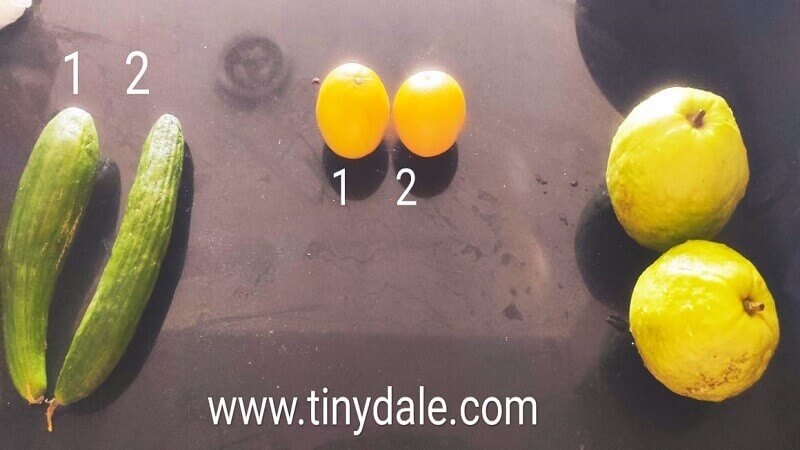 You can serve your kids the finger food they love to et. Let them count and eat the pieces. The one who eats more counting in numbers wins the game.
17.  Love For Drawing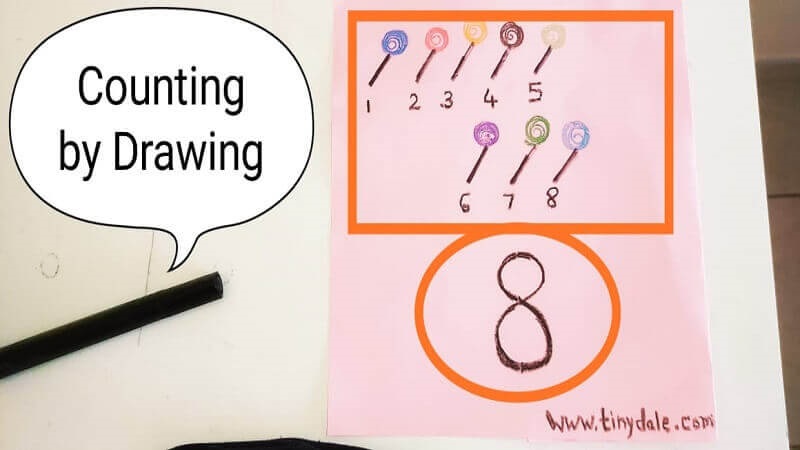 Children of all ages love to draw. You can simply let them draw the patterns or shapes on the piece of paper. You can tell your classmates to count the number of supposing circles or triangles drawn by your friend.
18. Using Colourful Wooden Sticks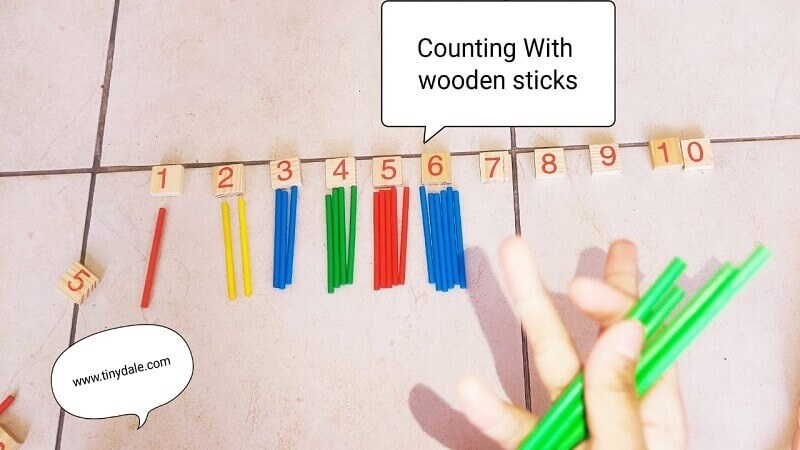 Colorful wooden sticks sound engaging for the little ones. Let them sort thee sticks based on colors. Let them recall and start counting.
19. How to Teach Counting? – Using Number Squares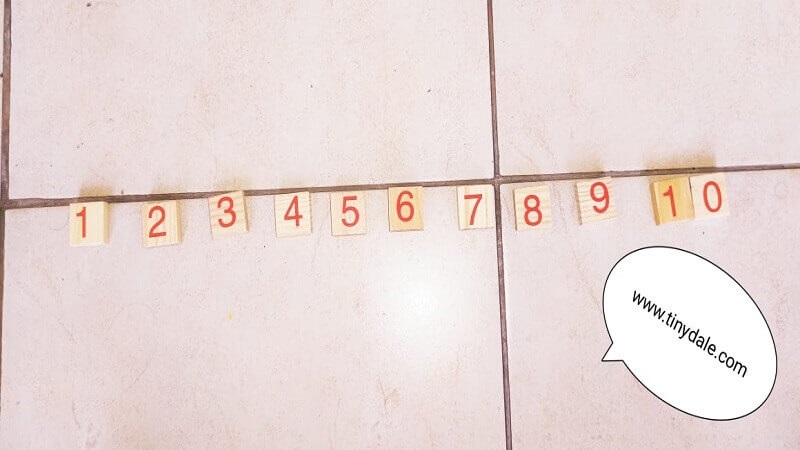 Wooden squares with the labeled numbers on them. Start by giving numbers 1 to 10. Let them sequence and start arranging the numbers in the sequence. And let them count all over again.
20. Sticky Notes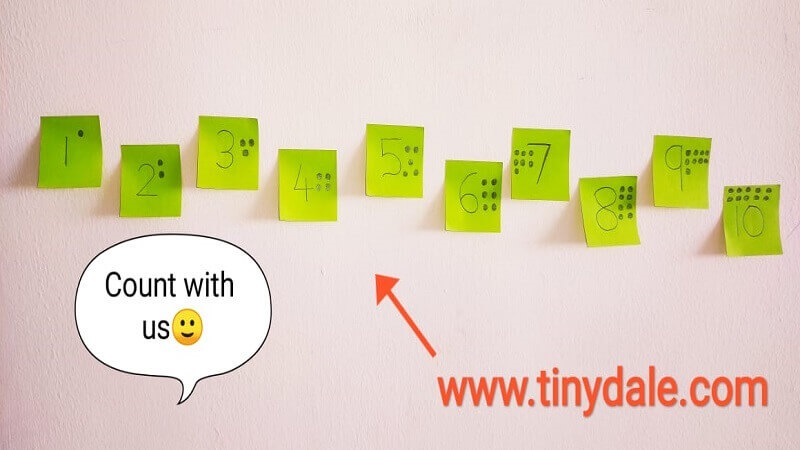 Lastly, but not least is the use of sticky notes to teach counting. Using colorful sticky notes can be more impressive. Take the sticky notes. If the kids are small you can write down the numbers. Let the little ones start counting and you can start sticking in the sequence the numbers are. You can even make a number rail using sticky notes. In this way, Whenever kids pass by they will get a chance to recall and learn all over again.
21. How to Teach Counting – Tubular Building Blocks
Some bonus activities you can try to learn counting are with the playing of tubular building blocks as shown in the video above. The color and the various shapes and sizes of these wonderful blocks attract the kids a lot. You can try with them to make the experience of learning fun.
22. With Real Rainbow!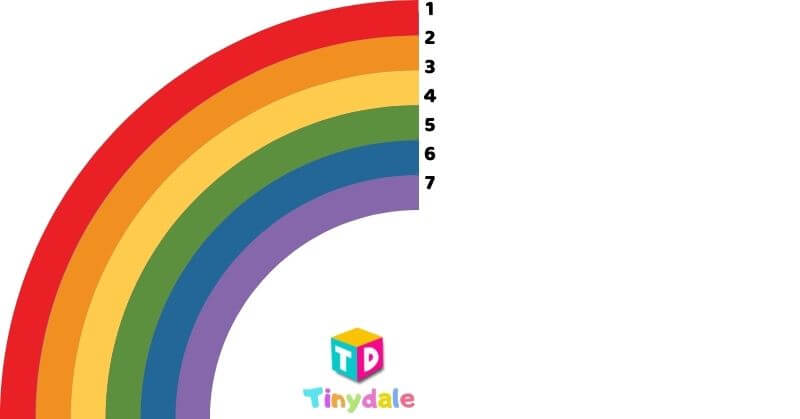 Take them for a walk when the rainbow is there in the beautiful sky.Let them observe the colors on the rainbow. Children become curious to know and count the colors in the rainbow.
Happy Counting!
These are the fun and easy ideas and activities I would love to do with my little ones. I will keep on adding more ideas on this. Please don't forget to share your activities if you want to feature on our platform and don't forget to :
Follow Us: Facebook | Instagram | Twitter | Youtube | Pinterest
Tinydale is on YouTube, Click here to subscribe for the latest videos and updates