Reason Behind A Tattoo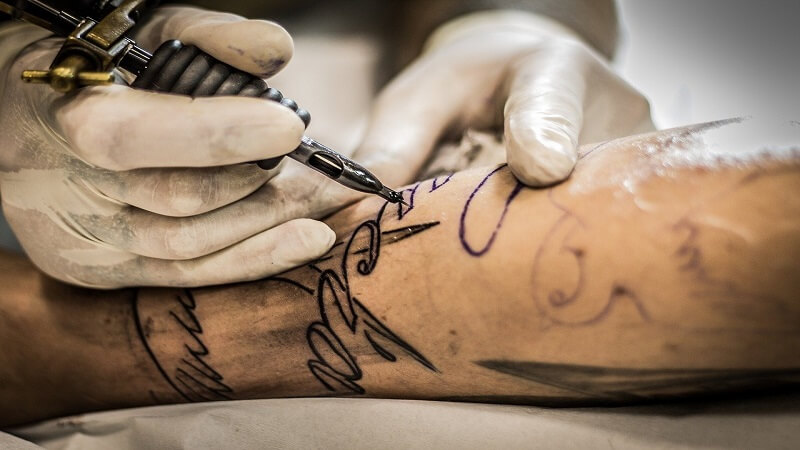 As we all know, a tattoo is a permanent kind of body art. Hence, it should be memorable, trendy, and meaningful. It depicts your life, or it's just a skill. A tattoo is an acceptable form of expression. However, people usually get tattoos of designs that explain their personality. This design is made by puncturing the skin with needles and injecting ink, dyes, and pigments into the skin's deep layer.
Tattoo For Teens
Teens are fascinated by tattoo. As soon as they enter their teens, the maximum number of kids dream of having it on their bodies. They love to flaunt when they enter High School. It is the way of expressing their bodies in today's world. Tattoo art is trending nowadays. Not only teens, even the elderly love to go for a tattoo as per their interest.
Quick Advice For Teens
Quick advice I would like to discuss:
Go slow with design and art.
Teens should prepare themselves mentally and physically before getting it on their bodies.
Avoid it getting too bright and vibrant. Colorful tattoos look cool and impressive for some time. But, As time passes, you get bored with these bright and vibrant ones. This hurts your own eyes. Do watch on colors while selecting the color and design.
A tattoo is a permanent thing on your body. Have a proper aim of getting it on your body. Set up a long term thing while selecting a design. Select a design that looks good on you forever. You feel pleased when you look at your design.
Are you looking to get a new tattoo and struggling with what designs you should choose from? No worries! This article will talk about the tattoos best for the neck, shoulder, or collar bone area. So here we go with some mind-blowing and meaningful tattoo design ideas for teens:
Peace, Love, And Victory
The dove is an outstanding representative of love, serenity, fresh beginnings, or freedom. This design is perfect for the back or side of your neck. It is a tiny and sober tattoo, so it's a right and elegant choice. So if you have a peaceful, calm, and composed personality, dove might be the right choice for you.
View this post on Instagram
Angelic Touch
This beautiful design represents freedom, protection, love, and the need to be close to God. The wing's design looks impressive at the back of your neck or a little under the neck area on the back. This design looks great in any size. You can also use this design on your shoulder, wrist, calves, or even on your collar bone. Above all, it looks even great if done in color combinations.
View this post on Instagram
Be Mysterious
The Scorpio design is mostly tattooed on either side of the neck or shoulder. A great representative of strength, leadership, control, power, loyalty, and protection. So if you are a strong-headed person with a badass personality and you're looking for a tattoo to match it, try this one out.
View this post on Instagram
Freedom is Eternal
Birds represent freedom, spirituality, humanity, and understanding. The Bird tattoo is an elegant option for the neck, shoulder, or collar bone area. It can be any single bird of your choice and any color. Blackbird designs and colored birds are both great options. If you're looking for something that covers a good part of your neck, go for the bird tattoo.
View this post on Instagram
Mixture of Art
You can also go for multiple designs of tattoos. Numerous designs usually cover most of the neck area. You can choose different methods and combine them to form a single structure. The different patterns look beautiful on the neck. You can try out different sizes, patterns, or colors. It will look good on either side of the neck or both sides as well. As a result, they make the full look pop!
Floral Bliss
Flowers represent freshness, positive vibes, and beauty inside out. Floral designs are one of the most used options for a neck tattoo. It is highly customizable. It can cover your whole neck or just a small part of it as per your liking. There are infinite flower designs to choose from. You can select either a single one or a cluster designed together.
View this post on Instagram
It's All in the Name
Some people get their names or initials tattooed on the back of their neck or collarbone area. The tattoo artists design the letters for a great look. You can choose whichever design you like. It can be a small or a bigger one as per your choice. Also, it can be in any language or color.
View this post on Instagram
God is Above All
This is a design that uses signs to show the phrase GOD IS ABOVE ALL UPS AND DOWNS. It's a tiny yet significant tattoo. Also, it looks great if designed with any religious symbol. It is a fantastic design for spiritual people. Hence, it's another good option for a collar bone tattoo.
Tattoo Design of Independence
The suit of flying birds is an excellent option for a collar bone area tattoo. However, it will look good around the shoulders as well. This tattoo covers a small part of the area. It's a great choice if you want a small and straightforward tattoo.
View this post on Instagram
Aesthetic Origami Tattoo Design
Origami is like an art form design. This design can cover most of the shoulders and even the collar bone area. It's a design that spreads to a larger size. Also, the design is unique, and even in black and white, it's beautiful. According to Japanese Culture, it is a symbol of love, peace, and happiness.
View this post on Instagram
Classy Roman Tattoo Art
Many people get a classic tattoo of roman numbers. It can be any date special for you, like your birthdate, anniversary date, etc. The roman numerals add a certain elegance to the tattoo. This roman number tattoos look great on the shoulders and surrounding area. It looks better in a smaller size. It is also an excellent choice if it's your first time.
View this post on Instagram
Rise and Shine
The rise and shine tattoo is a phrase designed with the sun or different symbols. The design is customizable. This phrase is a perfect tattoo option because it's very flattering. It is a simple tattoo with little designs surrounding it and looks great near the collarbone area.
View this post on Instagram
A cluster of Stars Tattoo
Having the outlines of a star cluster as a tattoo is a unique option. The design covers both small and large parts of the area according to your choice. It looks exquisite on the shoulders if you choose a larger design. However, they don't represent something in particular, but it's just simply superb. Therefore, if you need something astounding but straightforward, then go for it.
World of 3D
3D designs are the most trending and popular design options. The design looks like it was carved out of the skin. However, it's a massive design if that's what you're looking for. So any design you choose from the options available with your tattoo artist can be made into a 3D format. For instance, you can choose a portrait of yourself, your loved ones, your pet, or anything you want.
View this post on Instagram
Super excited Teens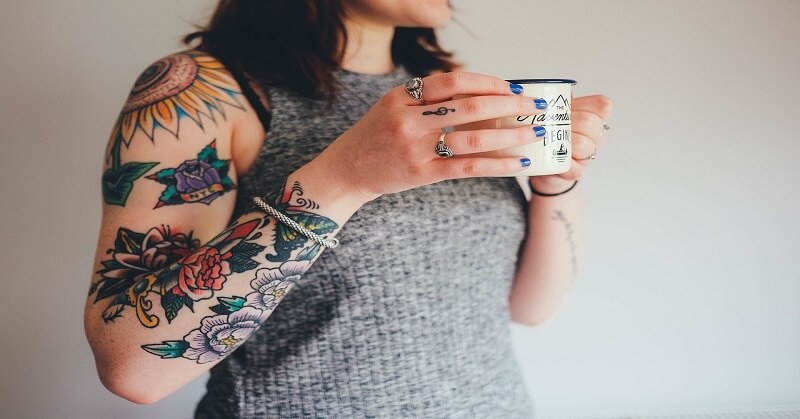 Teens are very excited to get new tattoo on their bodies. But, Make sure the Tattoo design is done with the full consent of their parents. Please share your views on the tattoo ideas discussed in the comment box below.
Do you want your tattoos to be simple, a visual display of art, or do you want them to mean something? It's all your choice. You can look at tattoos as per your perspective. Furthermore, take an idea from the above tattoo designs and enjoy the artwork for a lifetime.
Also Read: Find Out Top Birthday Gift Ideas That Your Kids Will Cherish Forever