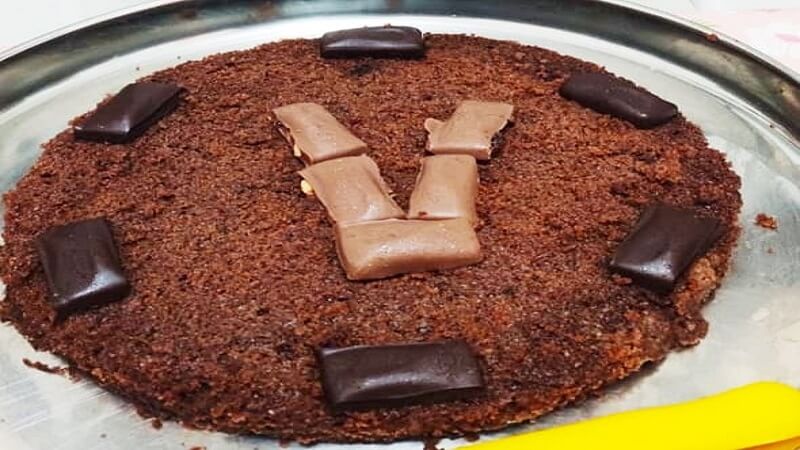 Birthdays are always special among family and friends. We all love to celebrate and have fun. What if I say the cake is not yet ordered. I forgot to order it last night. You are left with no choice. The best available call is to try out something. You have to wear your thinking cap to make some quick cake out of the available ingredients as a Birthday Gift. Considering the current situation, you cannot plan to go shopping for little things. What if I said I have an idea to make a yummy and delicious cake with a quick and easy recipe. How to make cake with biscuit? So, Here is a quick recipe to make a yummy cake for parties and celebrations.
Ingredients Required – How To Make Cake With Biscuit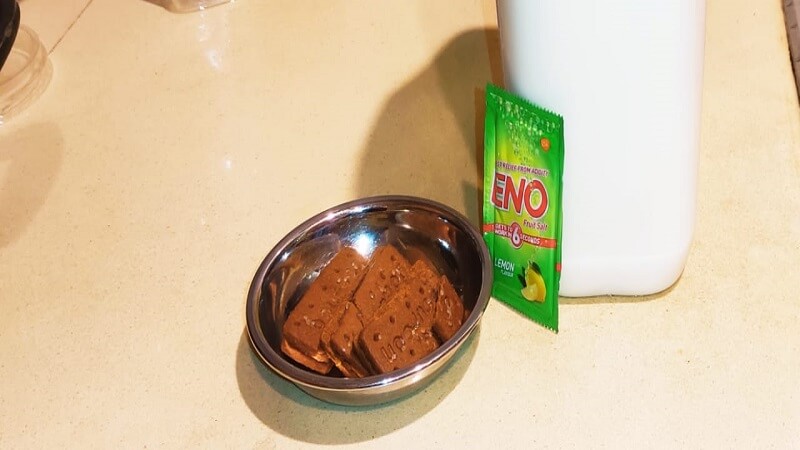 In this recipe, we are making an average size of the cake. For the serving of 5-6 people. Kids will love this soft and spongy cake. The ingredients I added are as follows:
One big packet of biscuit of  your choice
Eno 1 packet
Sugar ground 2-3 teaspoon
Milk preferably full fat to maintain consistency.
Easy Steps Involved On How To Make Cake With Biscuit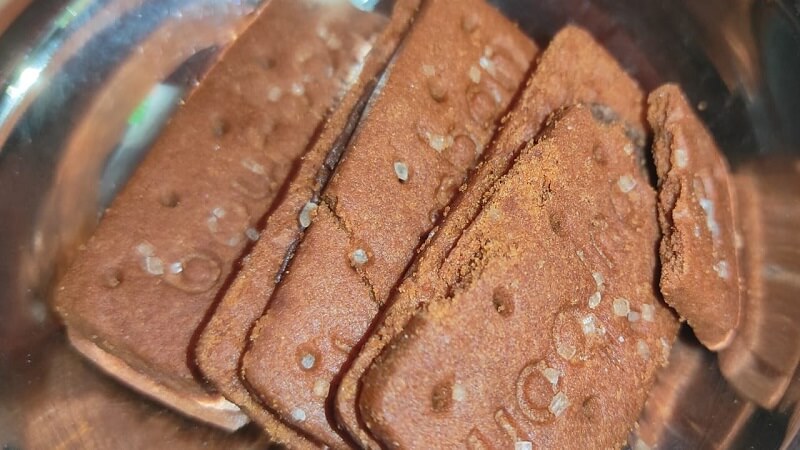 Take one big packet of biscuits. Prefer to take the cream ones. It will add taste and softness to your cake.
Add it in a grinder jar. Crush the biscuits to a fine powder form.
Then you can add grounded sugar to maintain the sweetness in the cake as per your taste.
When both the powders are mixed, please leave it in a jar.
Gradually start adding milk to adjust the consistency and start grinding.
Due to grinding or with a hand blender, you will achieve a creamy paste kind of.
You can adjust the consistency by adding milk until you find flowing consistency for a cake. Not very thin or thick.
The cake batter is almost ready.
The last step is to add eno. Open eno packet and add to the batter and gently mix the final batter.
The cake pot you selected can add a pinch of flour and apply oil to avoid sticking of the cake onto the surface.
It can be prepared in an oven, tandoor, microwave, or pressure cooker.
Ways For Baking A Quick Cake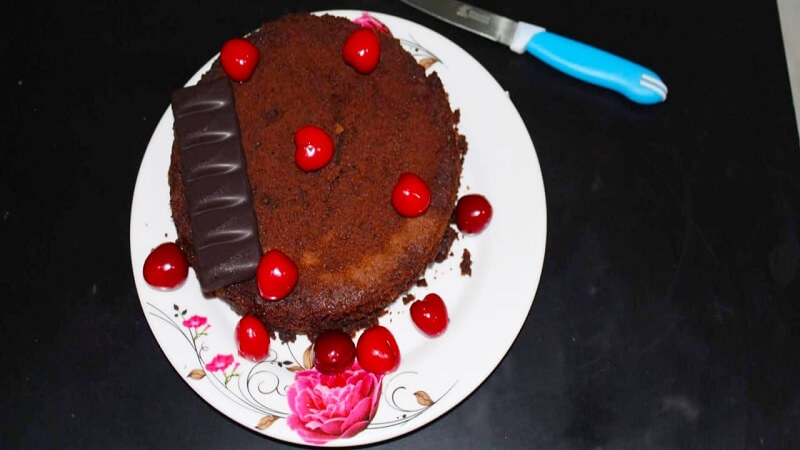 This cake requires comparatively less time to bake, depending on the mode of baking selected:
For microwave, preheat the microwave for the time necessary. Do the baking on the convection made. The cake will be ready in 15-20 minutes.
If you are using a pressure cooker, You can add sand or salt at the bottom of the cooker. Make sure you remove the whistle during cake baking. Time taken is approximately 20 minutes.
In a traditional tandoor, You can preheat the tandoor on a medium to low flame.than, and you can keep the cake batter on the net on the tandoor. In this proper cake, baking takes place. Here, you have to monitor the process to check the progress closely.
In OTG or oven, it is straightforward. You can preheat the oven. Keep the tray containing cake batter inside. This process will take around 20-25 minutes to bake a yummilicious cake for a birthday surprise.
The Final Touch For Quick Cake
You can always make your cake look fantabulous. So, here your quick cake is ready for the celebration. I hope you enjoyed the recipe. Please let me know in the comment box below. I like to eat plain cake without any toppings on it. You can always add icing suitable for the color and occasion. A simple tip is to add toppings like colorful sprinkles, chocolate chips, and pieces of chocolate. The healthy alternative is to add colorful fruit pieces as a topping to decorate your delicious quick cake.
Also Read: These Are Interesting Ways To Teach The Love Of Sharing To Your Child