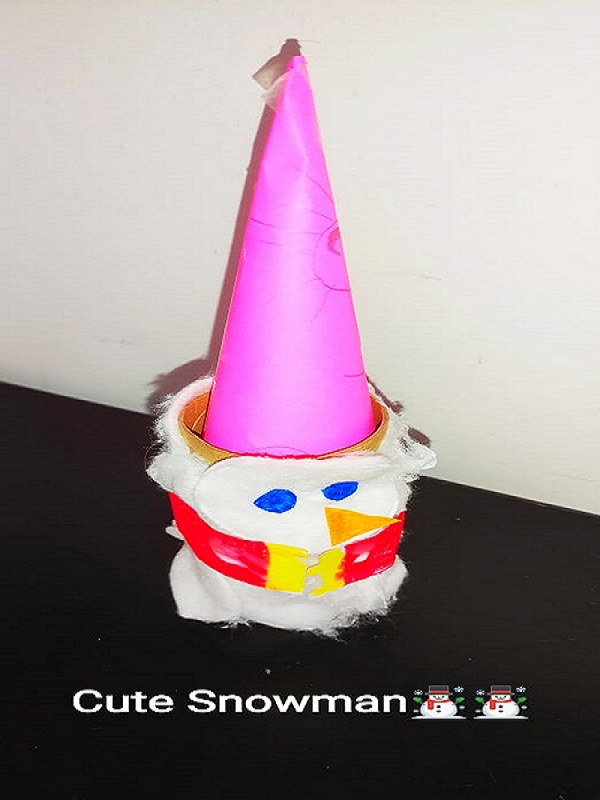 Snowman Craft Preschool: Children are very excited when they hear snowmen. As soon as the words come, They fascinate about upcoming winters and snow. Snow is something that kids love to play with whenever they get a chance. So I have ample waste toilet tissue rolls at my home. My kids wanted to do some art and craft. They came up with the idea of making a snowman. Then suddenly, some waste cracked out of my mind. I said, How about if we make a cute little snowman out of waste toilet paper roll?? They instantly said yes.
Materials Required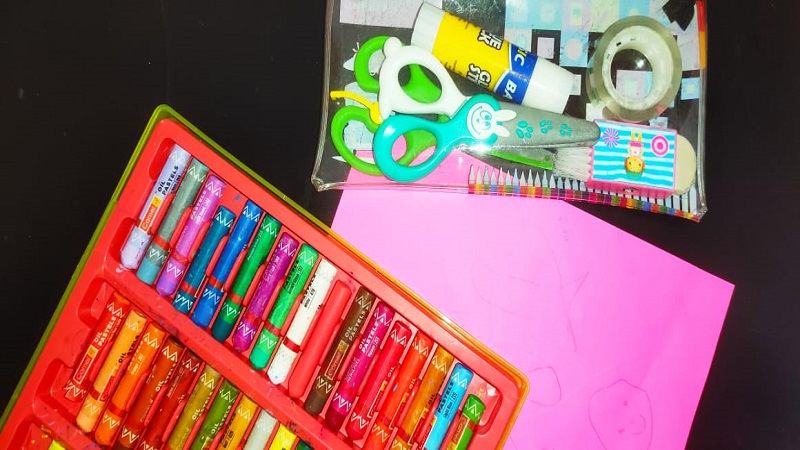 As there is a lockdown everywhere. We thought of doing art and craft with readily available materials at home. In this DIY craft activity, we used:
Crayons
Pencil colors
Water toilet paper roll
Cotton or white wool
If cotton is not available, you can use white plain paper for tissue.
Fevicol or gum
Child-friendly scissors
Coloured paper to make a hat.
Steps Involved To Make Cute Snowman
Take a waste toilet paper roll. Start covering it with cotton, wool, or paper with glue.
Make eyes and nose as per your creativity. You can use real buttons. I colored the paper buttons here(You can use Doubling numbers to make two snowmen).
I made a scared out of paper with simple crayons. You can even make a cozy soft cloth scarf if available. The hat can be made of any colored paper.
Here the cute snowman is ready.
For detailed steps, please do have a look at the video above.
Happy Winters!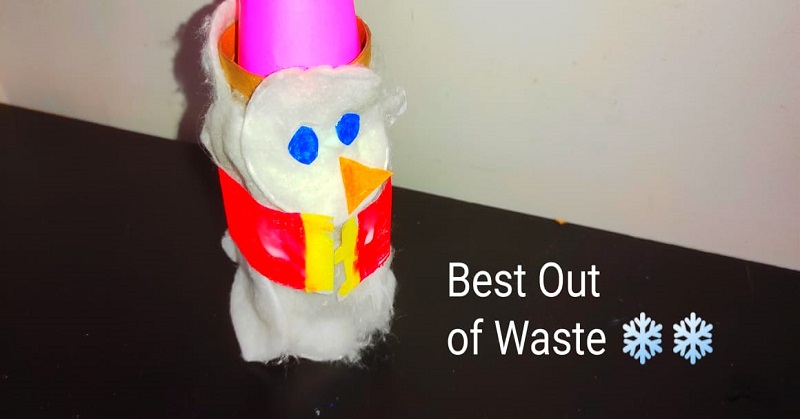 Here, my kids and I enjoy doing a quick and easy craft with the best out of waste to make a cute snowman. Hoping you all liked our efforts. Give a thumbs up if you did. Please feel free to share your best out-of-waste art ideas with us in the comment box below.
Follow Us: Facebook | Instagram | Twitter | Youtube | Pinterest
Pin this Snowman Craft Preschool!
Don't forget to save this easy art for toddlers on Pinterest for later! Be sure you are following along with Tinydale here
Tinydale is on YouTube, Click here to subscribe for the latest videos and updates.