Yeah, its the first week of November, and Children's day is round the corner. All of us are busy gathering the childrens day poster, childrens day photo, childrens day images, and of course some handmade childrens day drawing.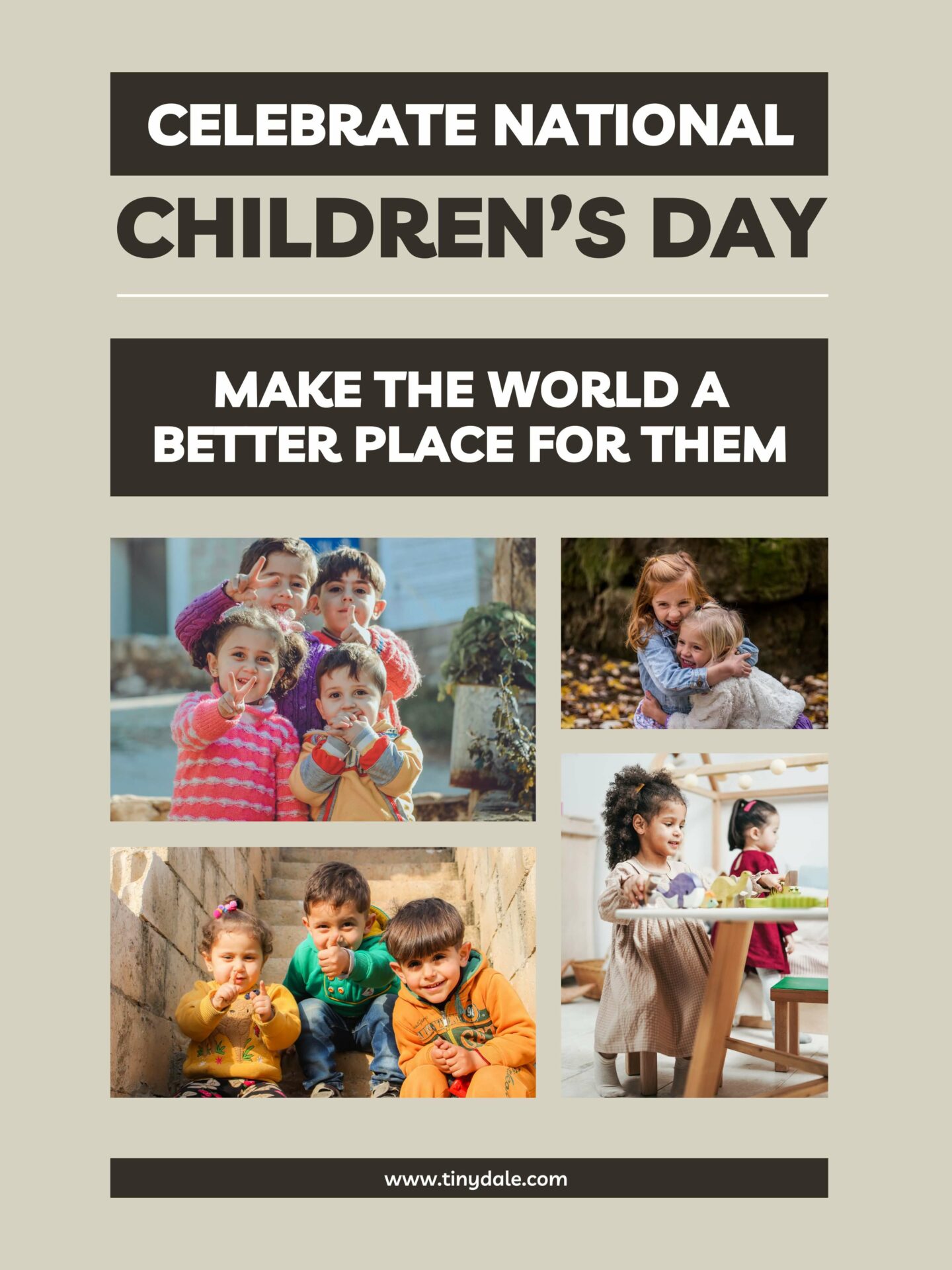 childrens day poster
Even the teachers must be planning to organize an childrens day drawing competition to boost the energy and the celebration spirit of children's day.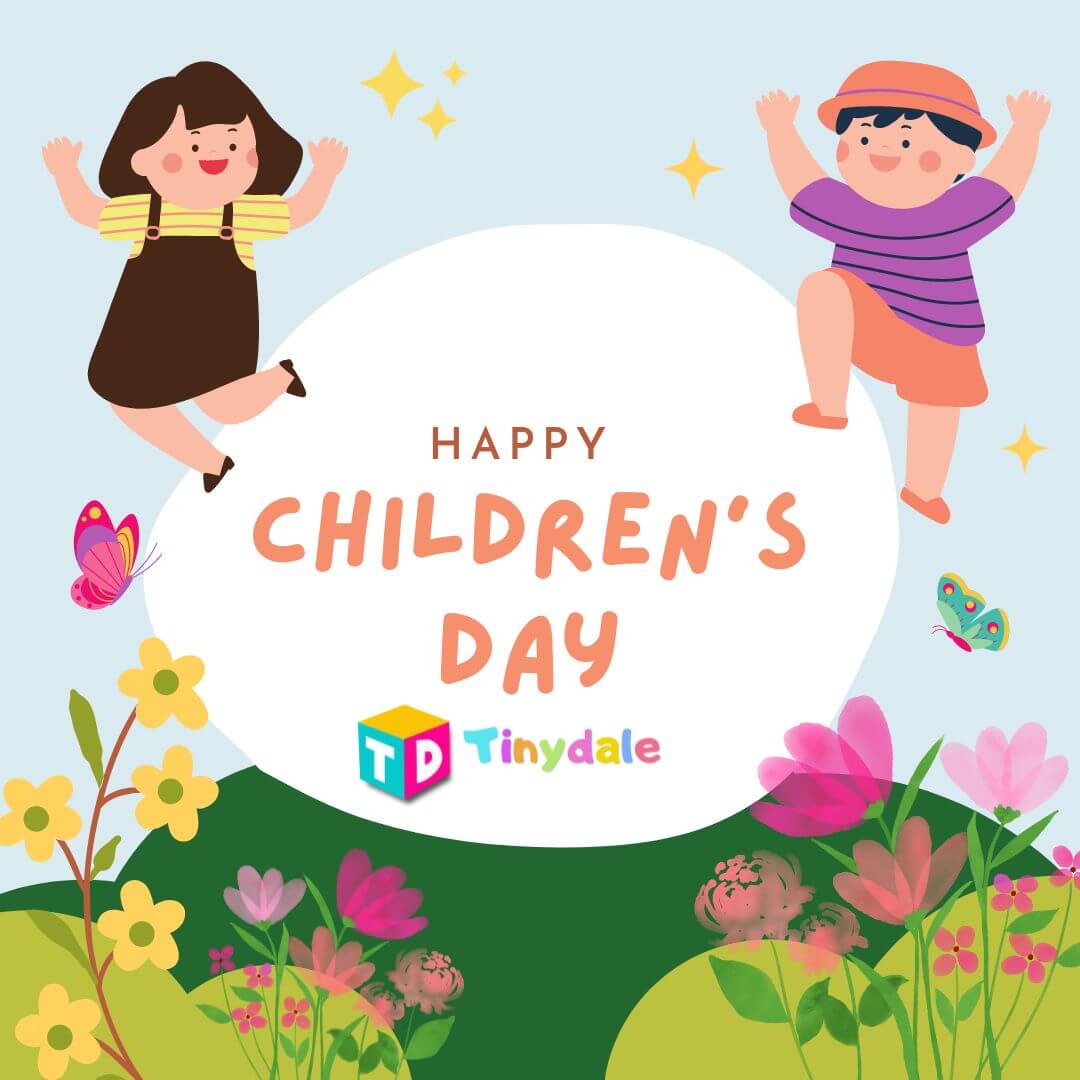 Childrens day images
You must be wondering why are we here today. Of course, we are here today to celebrate Childrens day altogether with the fun and amazing collection of children's day poster for free exclusively for Tinydale readers!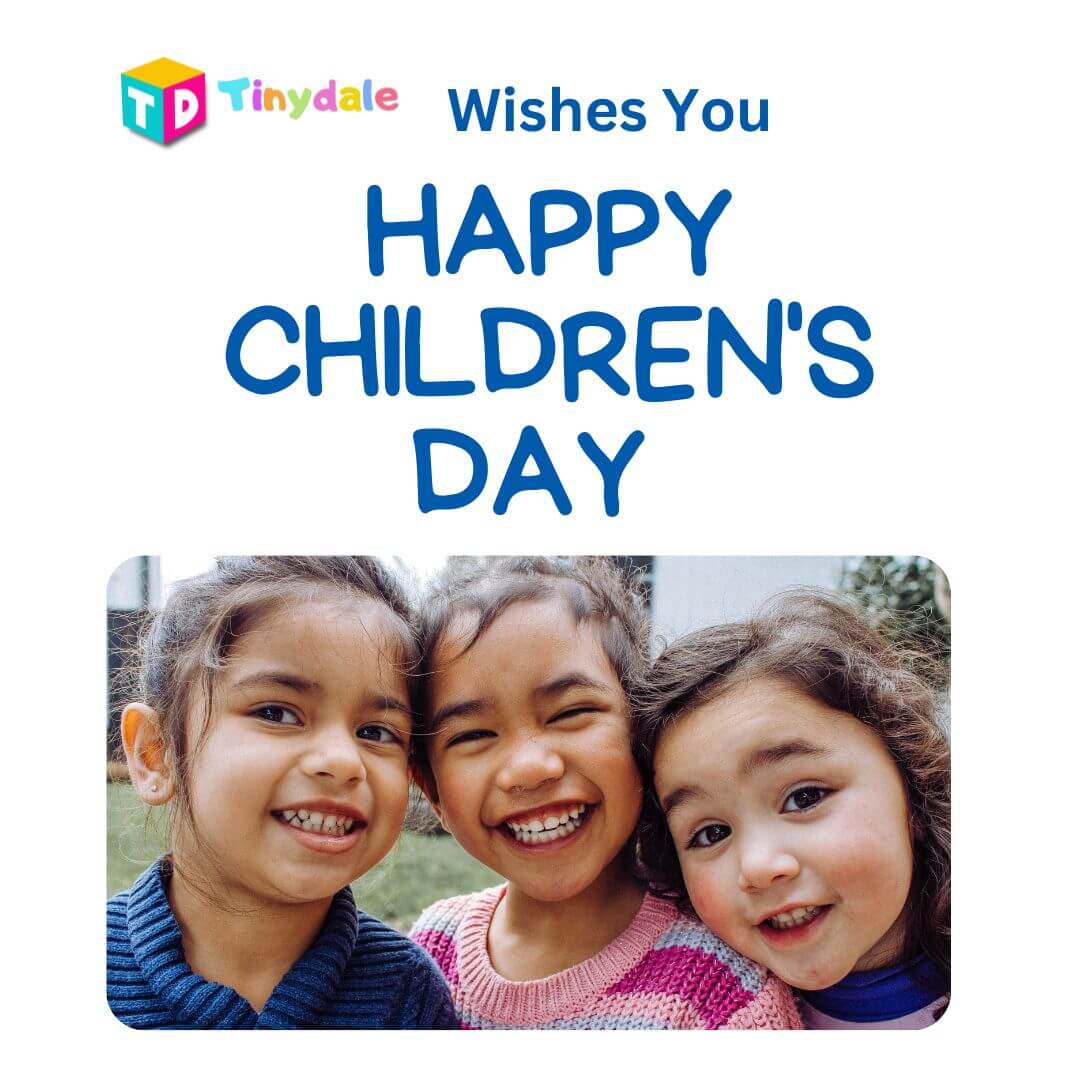 Let us start this beautiful day celebration with some amazing list of children's day quotes: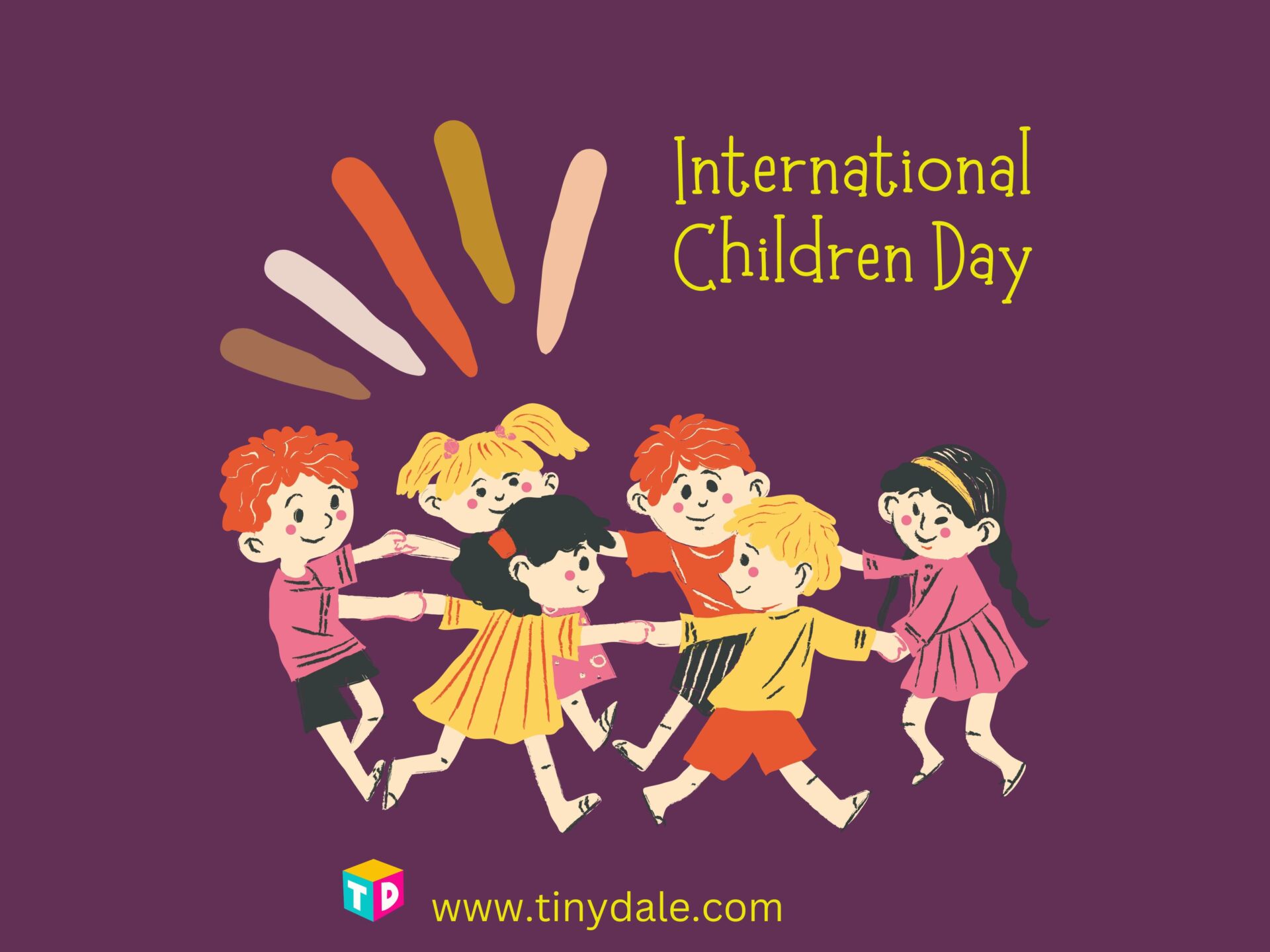 "Let us sacrifice our today so that our children can have a better tomorrow." – A. P. J. Abdul Kalam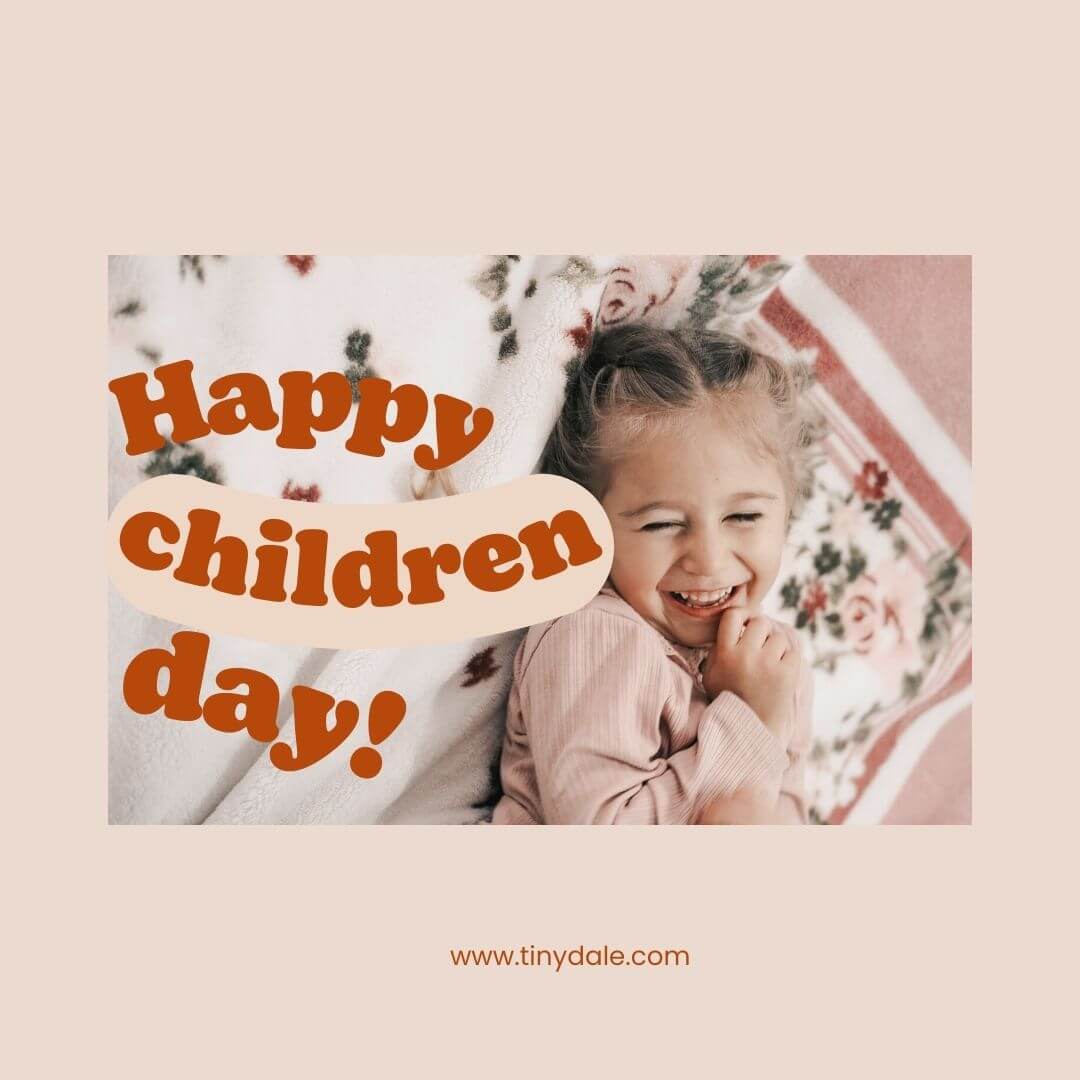 "Children are like buds in a garden and should be carefully and lovingly nurtured, as they are the future of the nation and the citizens of tomorrow. Only through right education can a better order of society be built up." – Jawaharlal Nehru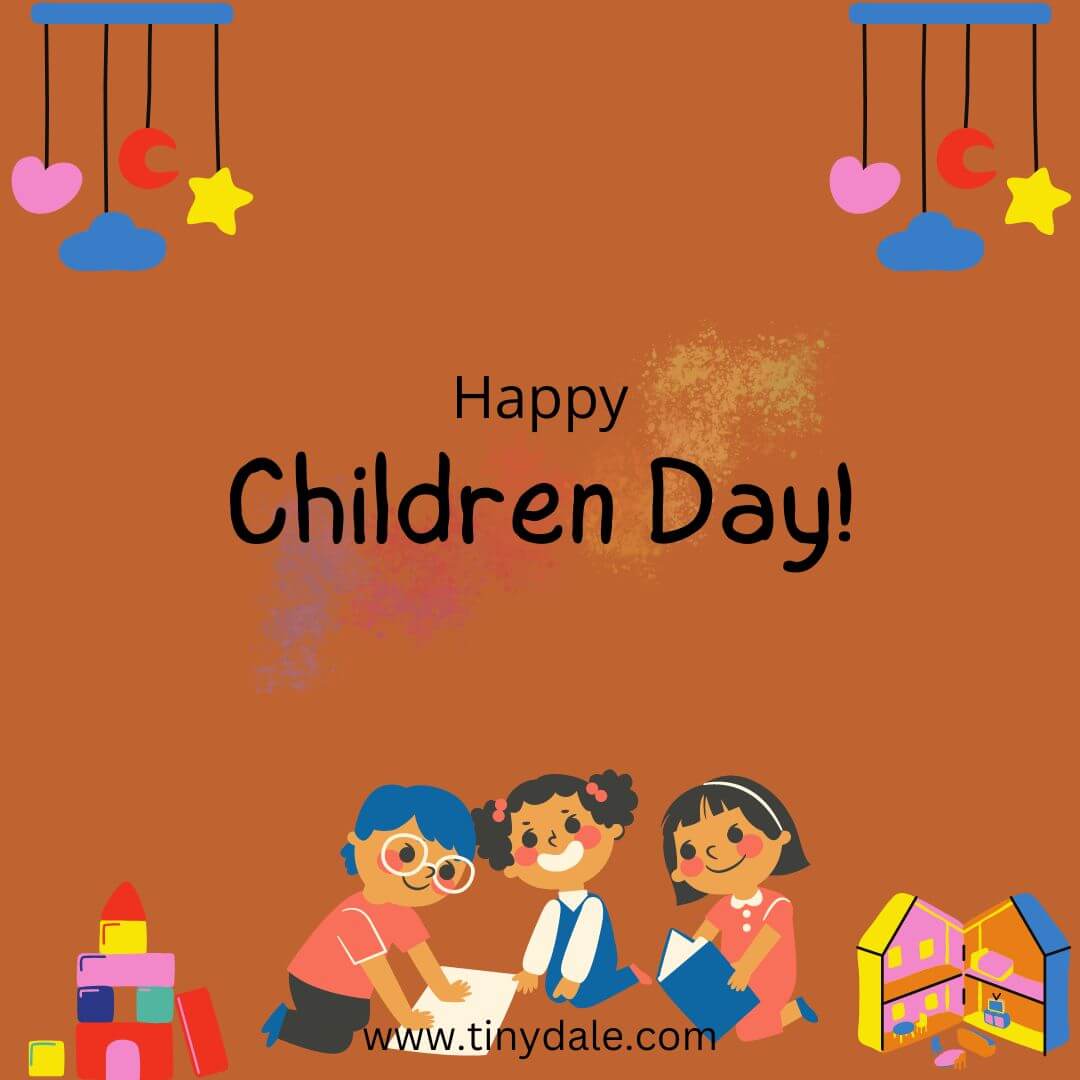 There are no seven wonders of the world in the eyes of a child. There are seven million. -Walt Streightiff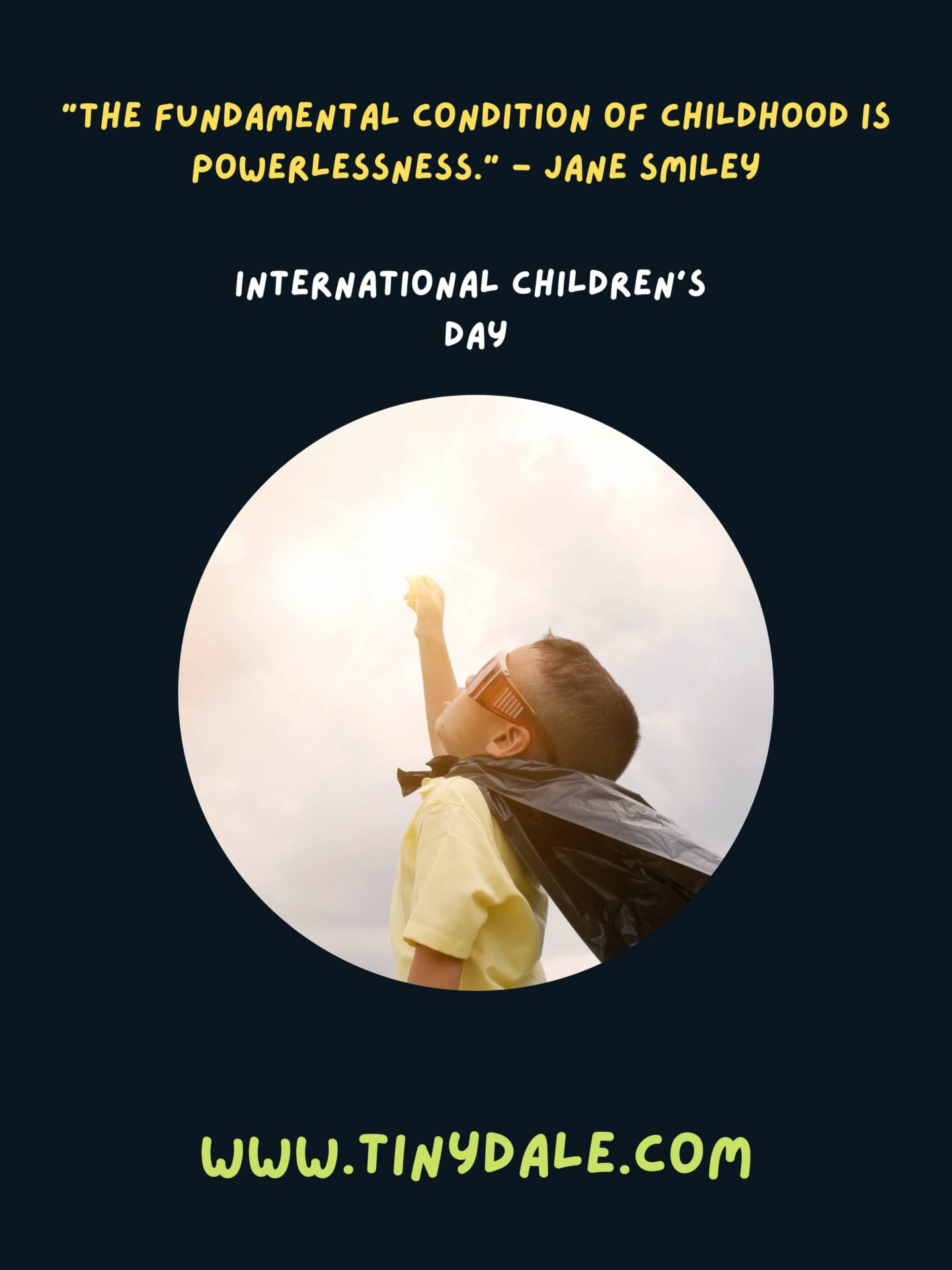 "Our children are our greatest treasure. They are our future. Those who abuse them tear at the fabric of our society and weaken our nation." – Nelson Mandela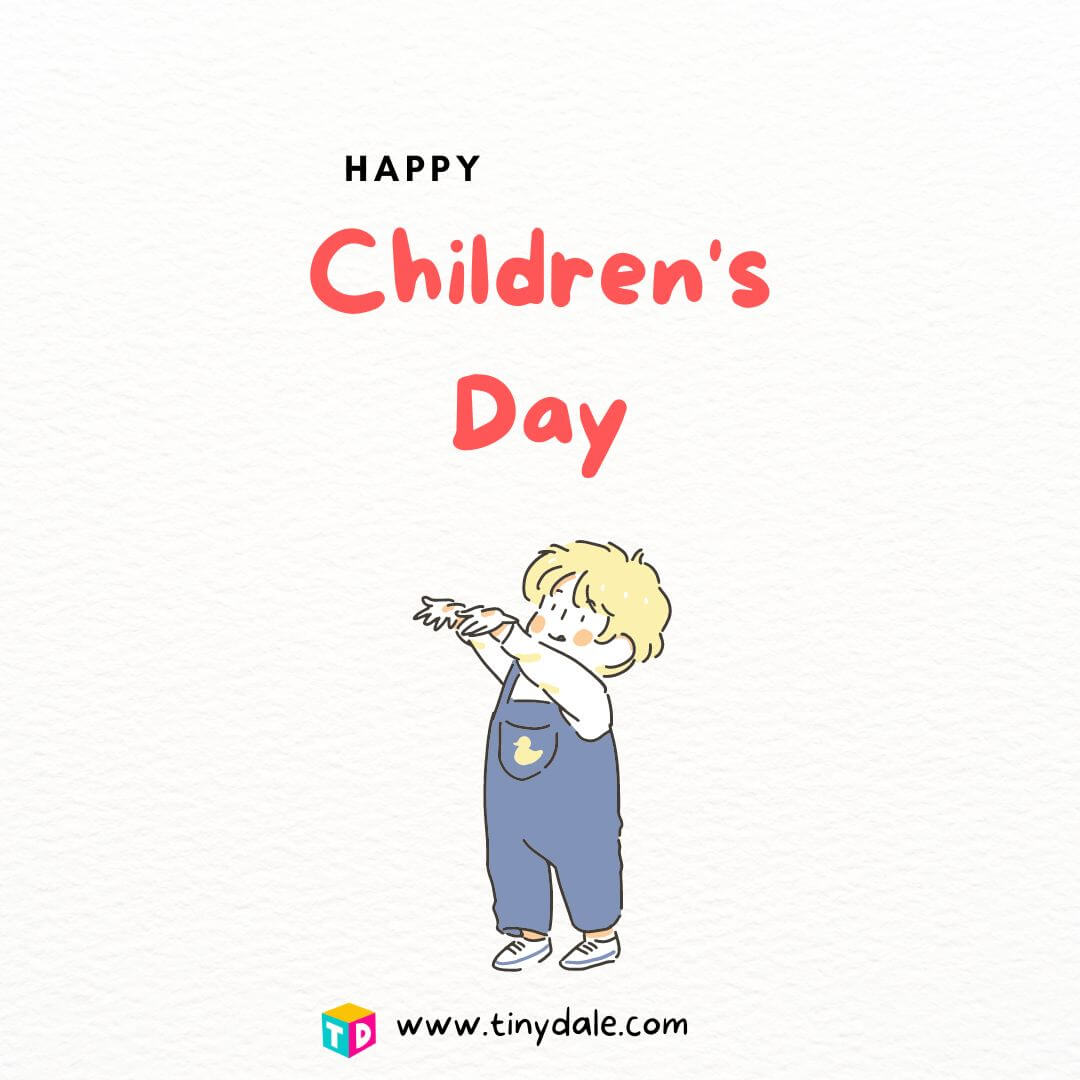 "Every time a child is saved from the dark side of life, every time one of us makes the effort to make a difference in a child's life, we add light and healing to our own lives." – Oprah Winfrey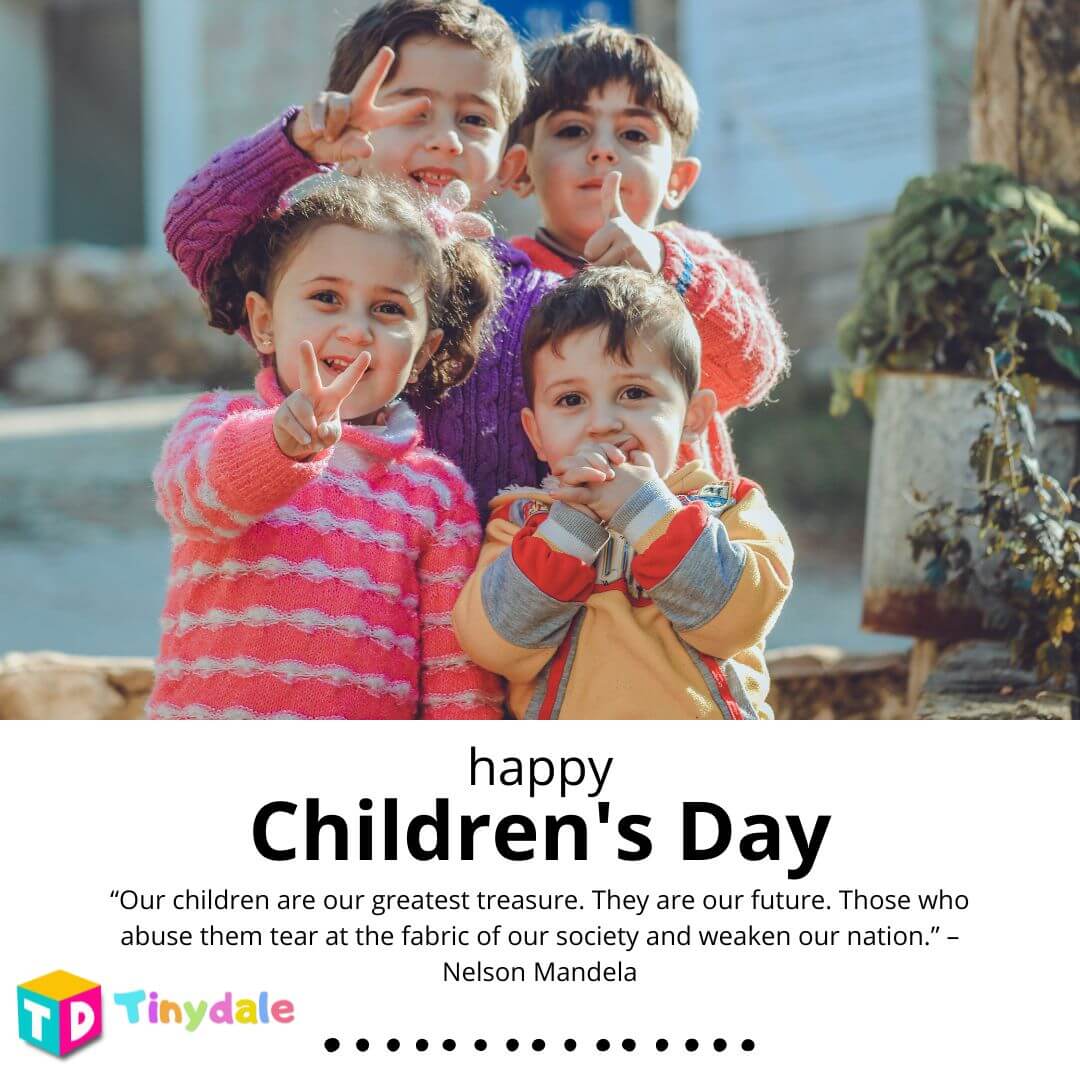 Children must be taught how to think, not what to think. – Margaret Mead
The first happiness of a child is to know that he is loved. – Don Bosco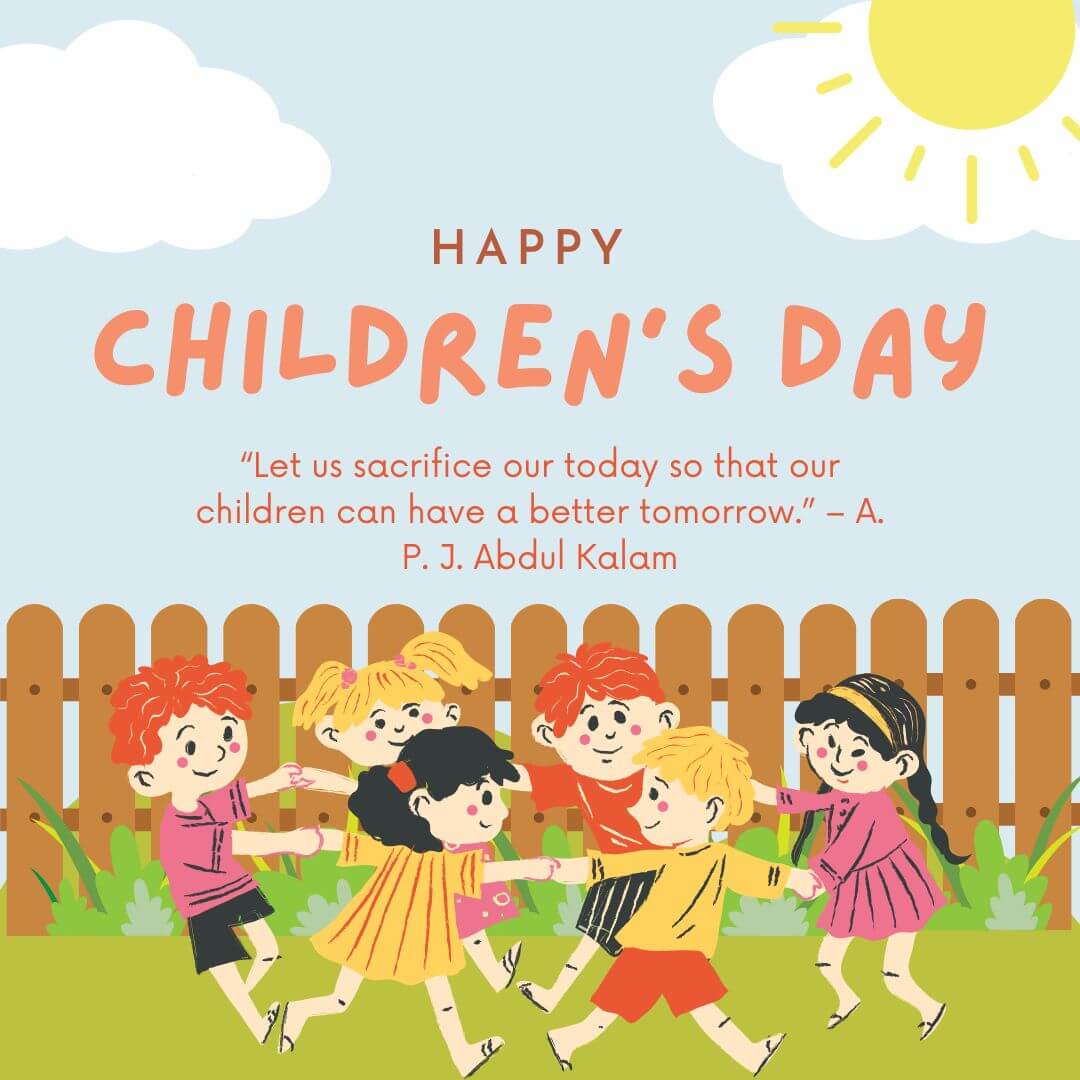 Treat your kid like a darling for the first five years. For the next five years, scold them. By the time they turn sixteen, treat them like a friend. Your grown-up children are your best friends. – Chanakya
"You can learn many things from children. How much patience you have for instance." – Franklin P. Jones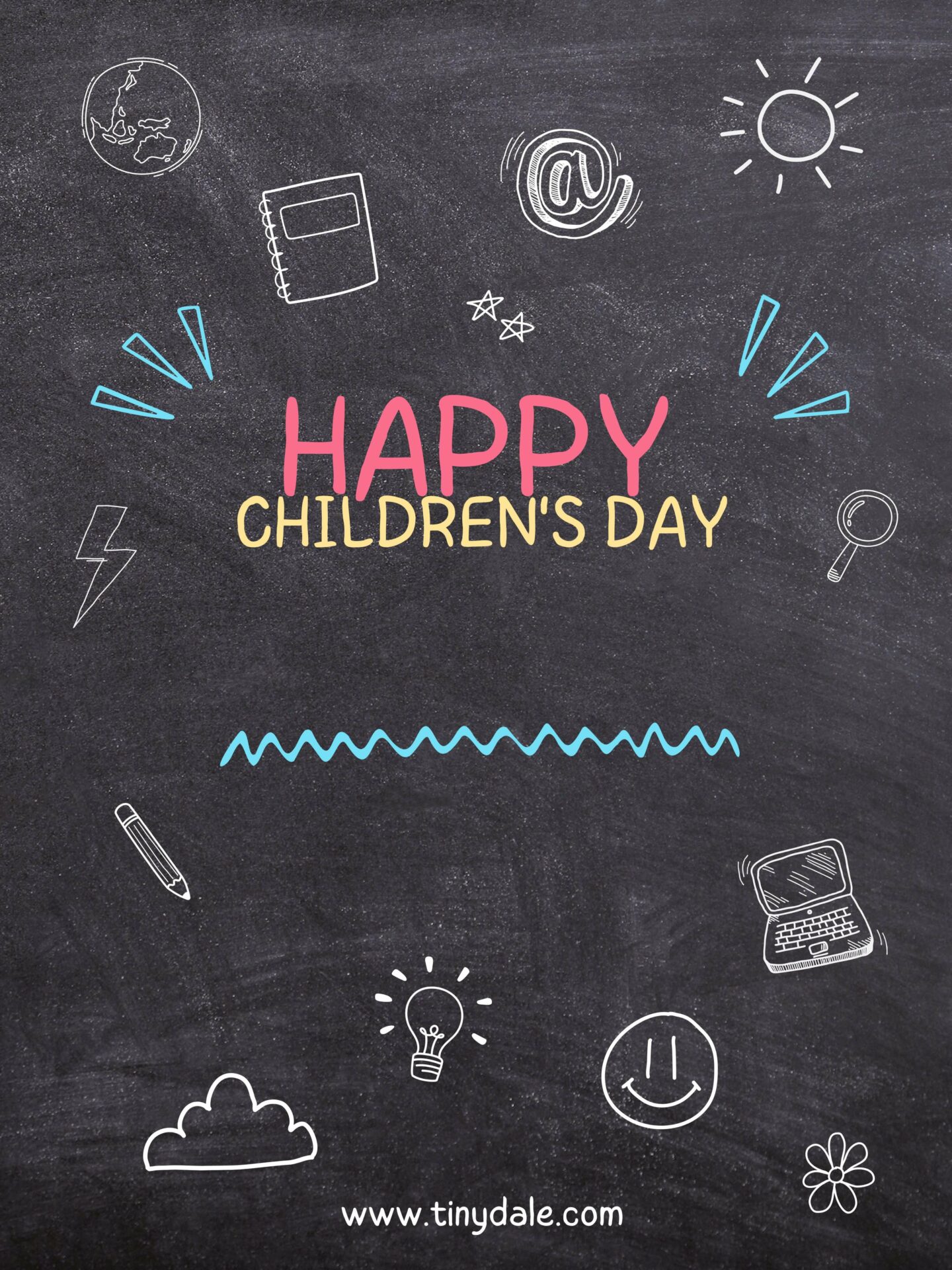 "The fundamental condition of childhood is powerlessness." – Jane Smiley
I hope you like the list of children's day quotes which you can for sure use on handmade children's day cards for free!
Why do we celebrate children's day?
Now the question is raised why we celebrate this special day. This day is commonly known as "Bal Diwas". This day is usually celebrated on the 14th of November to commemorate the birth anniversary of India's first Prime Minister Pandit Jawahar Lal Nehru.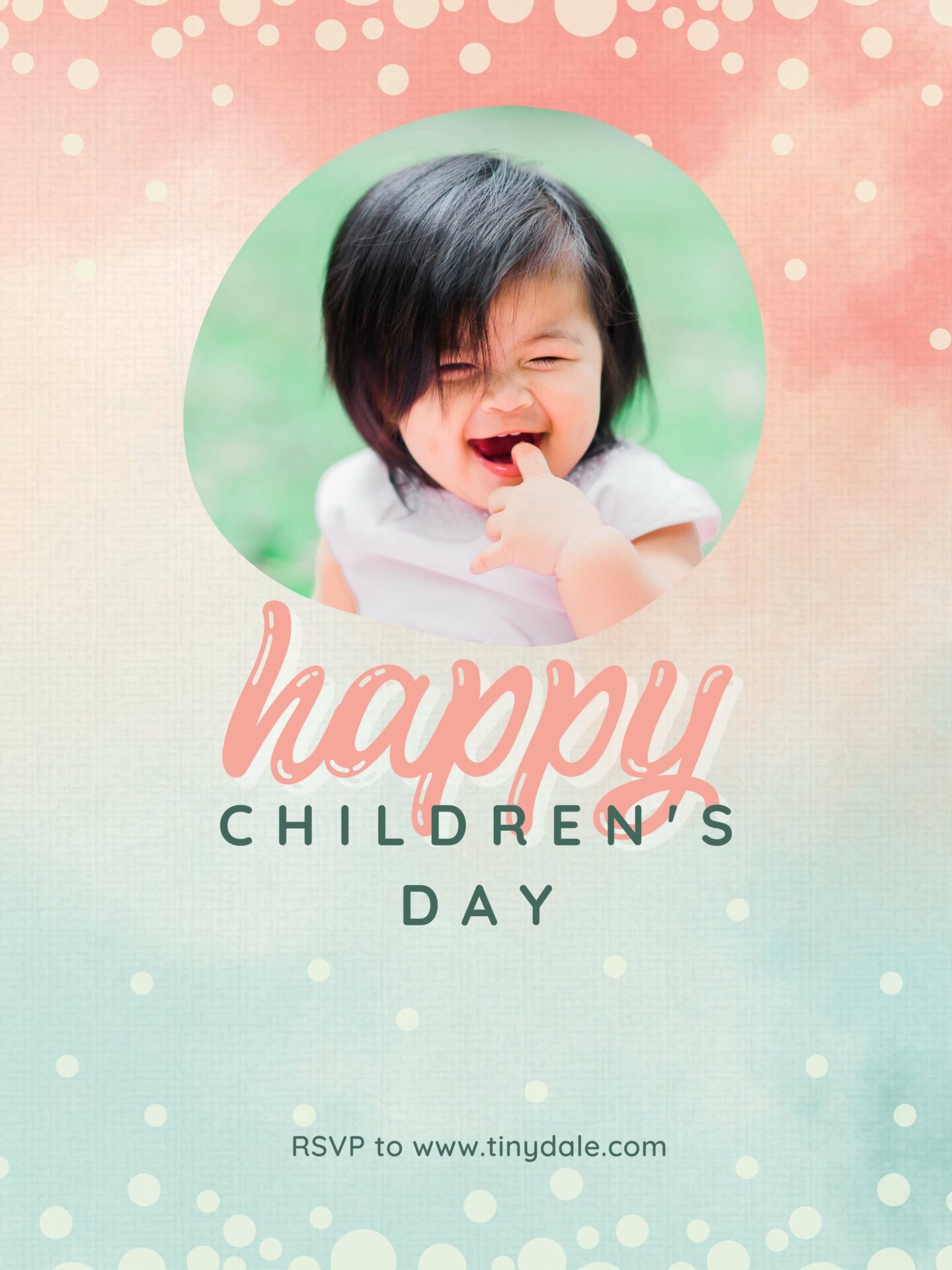 Why is November 14 called children's day?
It is called children's day as it is the day to celebrate Chacha Nehru's birthday with full enthusiasm and from 1954 this started as the first celebration of Children's day.To learn more please check it out here.
Who is the founder of children's day?
Children's Day began in 1857 by Reverend Dr. Charles Leonard in Chelsea, US. November 20 is the day generally celebrated on  Universal Children's Day.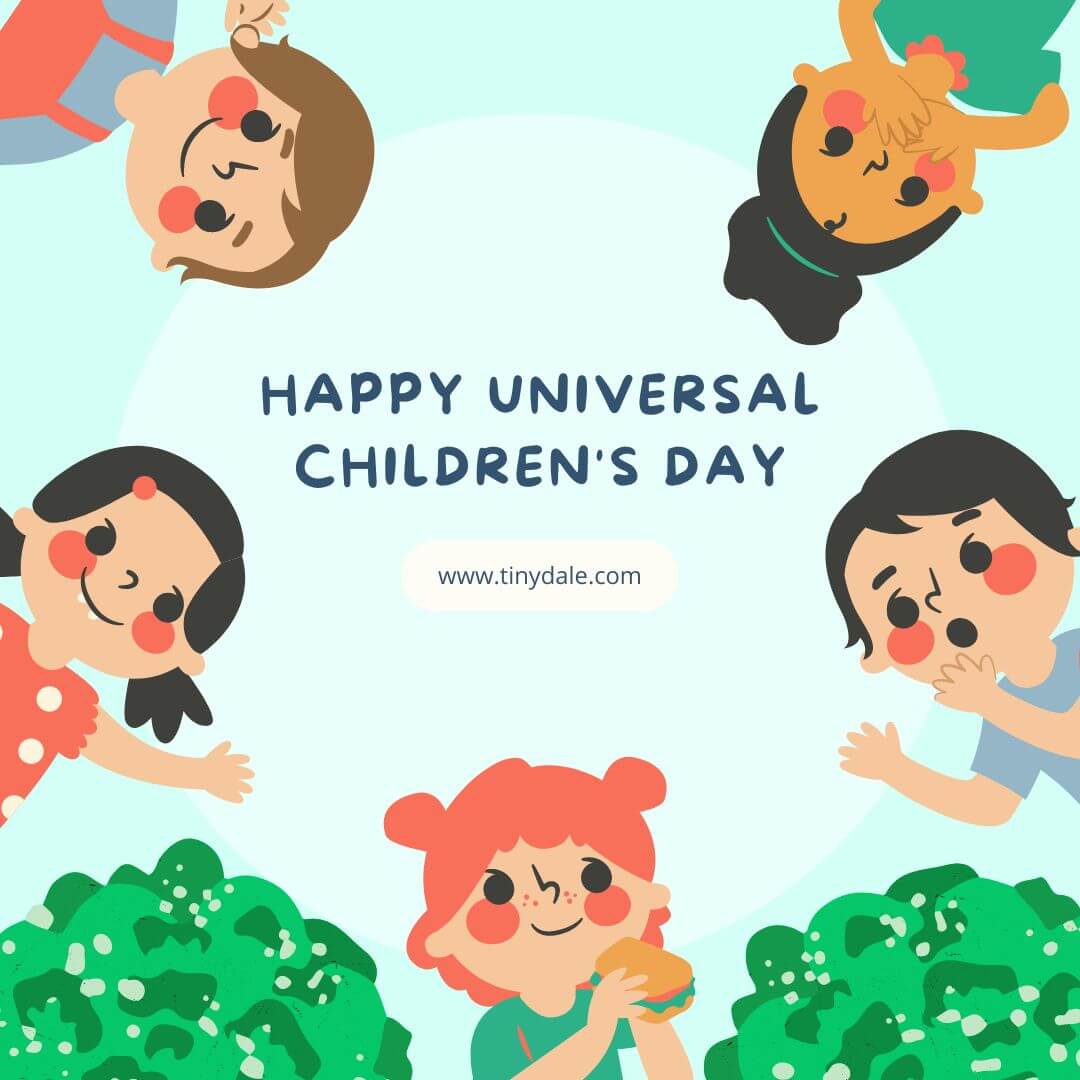 What is special about 14 November?
The specialty 14 November is marked as children's day in India to increase awareness of the rights, care, and education of children. And also to pay tribute to Dr. Jawaharlal Nehru, India's First Prime Minister.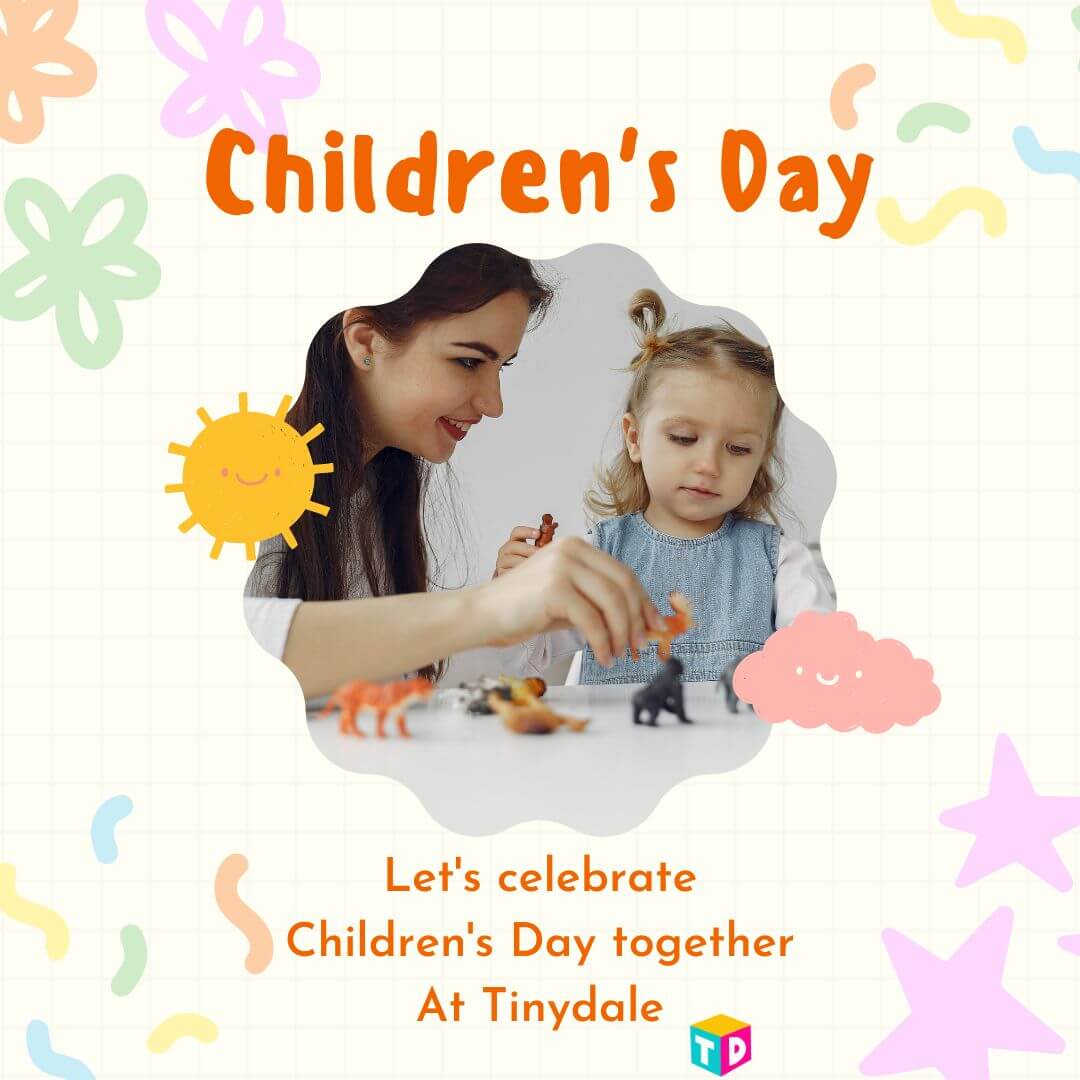 Who is called chacha?
Pandit Jawaharlal Nehru, the first Prime Minister of India born on 14 November 1889 is lovingly called 'Chacha Nehru'.
Top 20 Childrens Day Poster For Free In 2022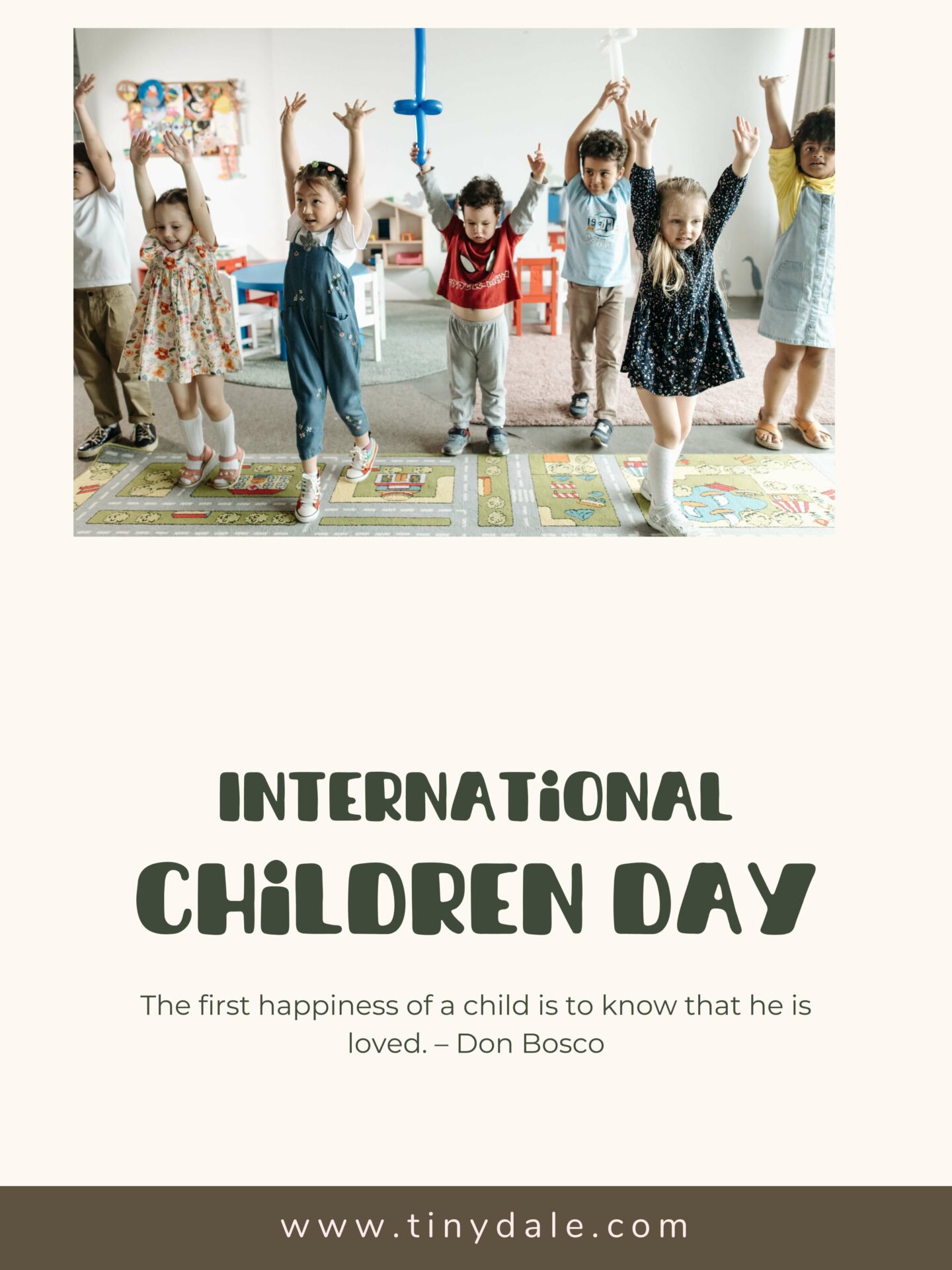 Now without any further delay let us start with the free collection of children day poster for free. For this amazing treat you have to scroll from top to bottom to find the full collection.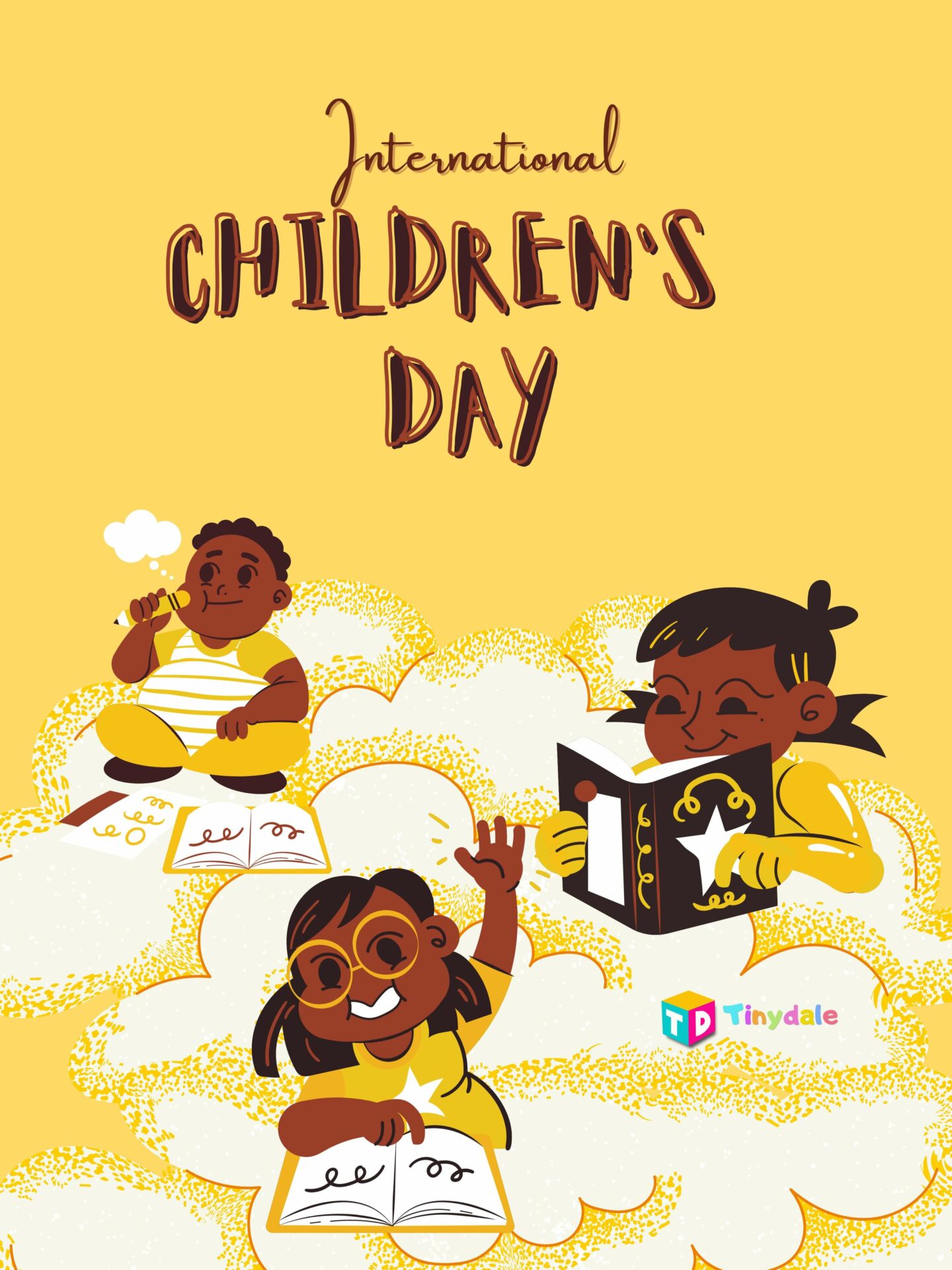 5 Quick Questions On Childrens Day
Q. What is children's day in simple words?
A. Universal Children's Day was first set in 1954 and is celebrated on November 20 every year to promote:
awareness among children worldwide
promote international togetherness
improving children's welfare
Q. What is the best speech for Children's day?
To find the best speech on children's day go check out here and select your favorite one as per your requirements!
Q. Why is it called Children's Day?
A. On 20 November 1959, The United Nations adopted the Declaration of the Rights of the Child. World Children's Day is celebrated on 20 November to commemorate the Declaration of the Rights of the Child by the UN General Assembly on 20 November 1959. Source
Q. What is the purpose of celebrating children's Day?
The purpose of celebrating children's day is to raise awareness about the rights, education, and welfare of children.
Q. What to say to inspire children?
The top 5 things to say to inspire children are as follows:
You are amazing!
I know you can do it
You are a super star!
Nothing can stop you Now!
Yes!
Summary on Childrens Day Poster!
A happy Kids On Children's Day Mission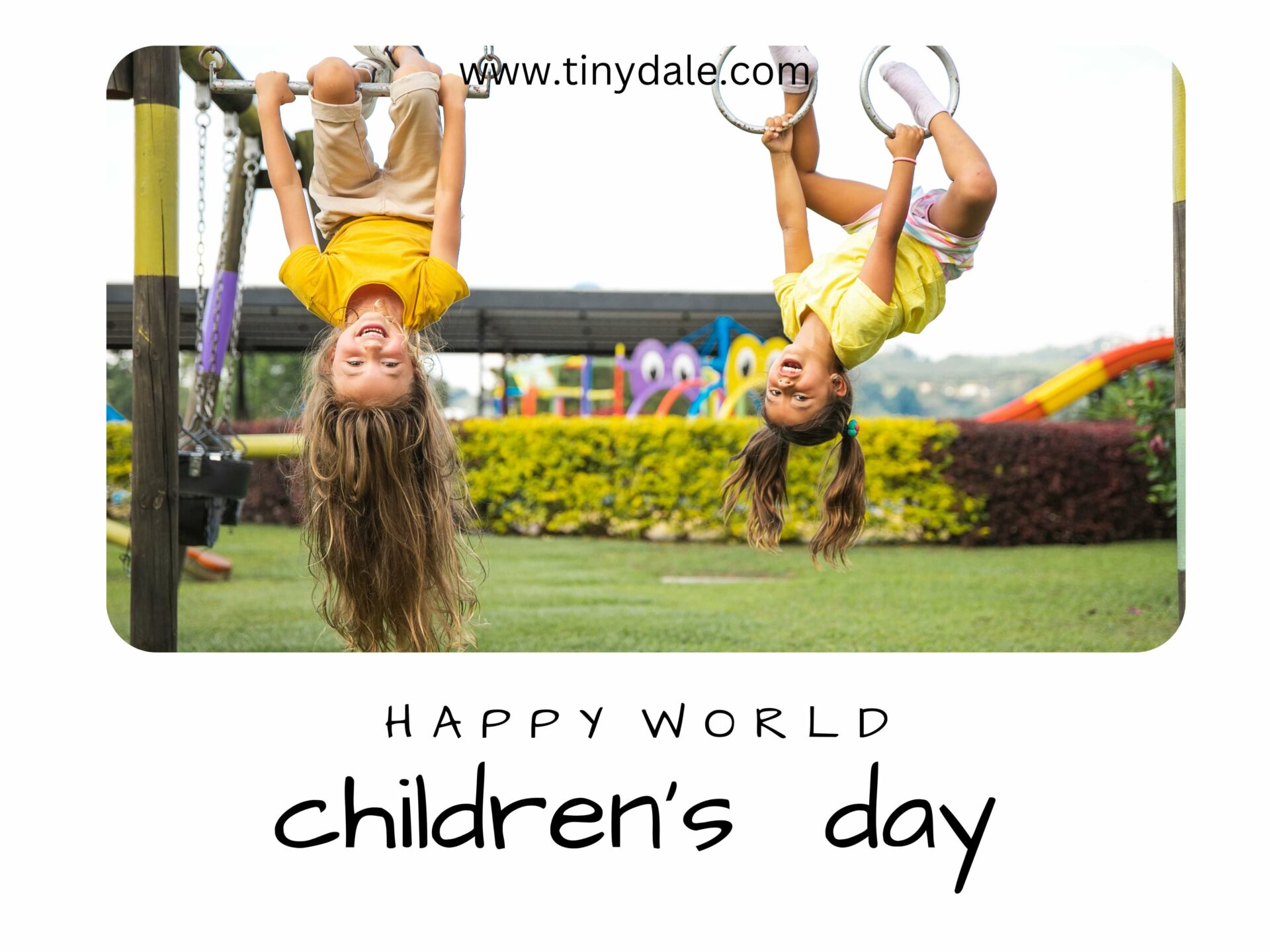 Finally, I hope we have come up with some latest yet trending collections of children's day images with some quick facts and children's day quotes as well. If you like our post don't forget to share it with your family and friends and give a thumbs up in the review box below. And make sure never to let the tiny little kid die in you keep it alive today tomorrow and forever!
And Also Try To Take A Pledge No Child Sleeps Hungry In this World! Raise your Hands to Love, Share And Donate!
"Liberate Children From Hunger"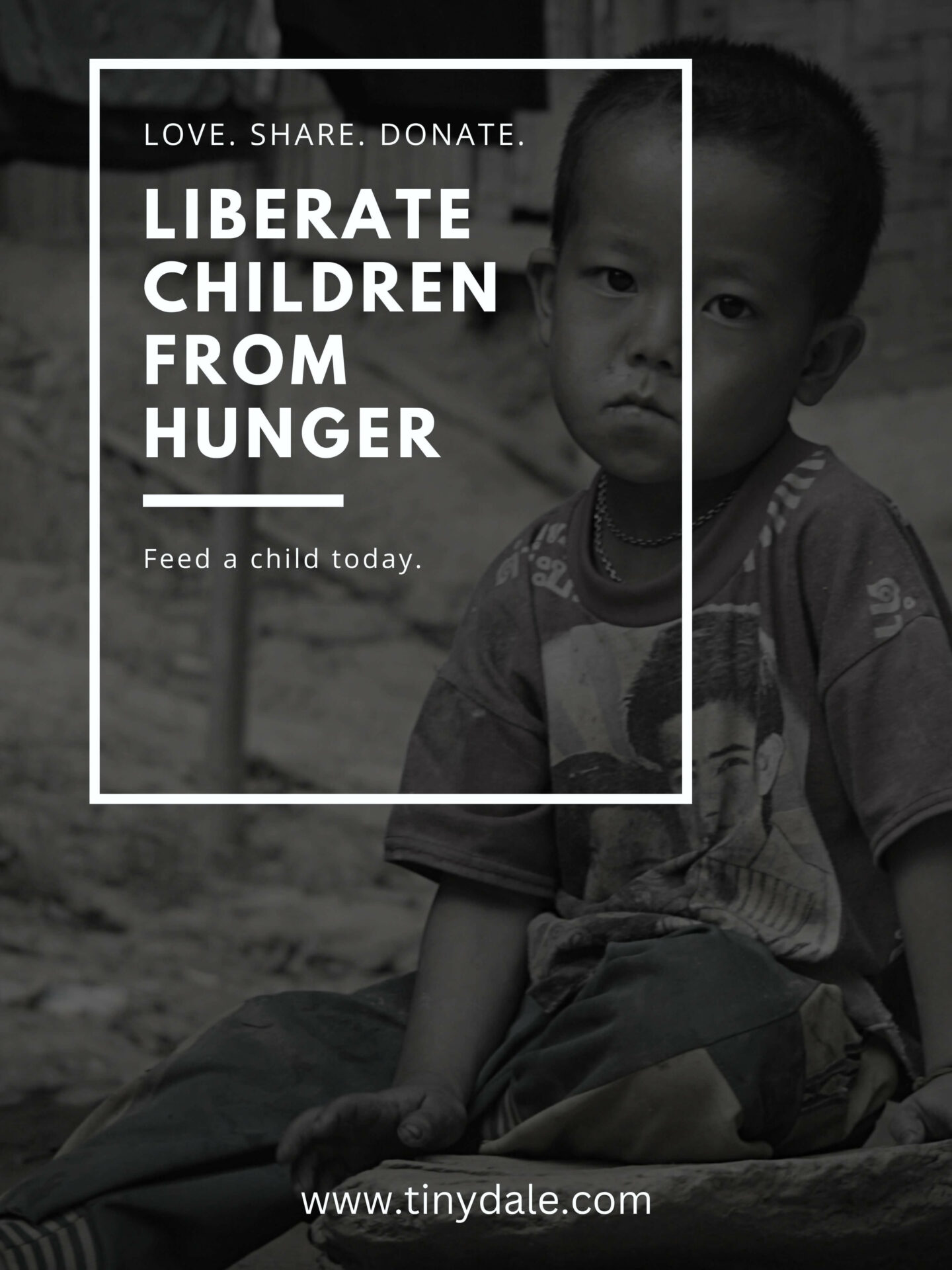 Tinydale is on YouTube. Click here to subscribe to the latest videos and updates.
Follow Us: Facebook | Instagram | Twitter | Youtube | Pinterest
I am sure you are part of our amazing page Baby World To stay updated With posts and videos.