The night sky always fascinates the little ones. Seeing the moon in the sky is not less than magic for the little children. This art is the best example for an easy drawing for kids step by step Not a problem we at tinydale have come up with a simple Night sky drawing easy tutorial for kids. We will have a step to step guide for our little learners!
Before that please don't forget to 
Follow Us: Facebook | Instagram | Twitter | Youtube | Pinterest
Materials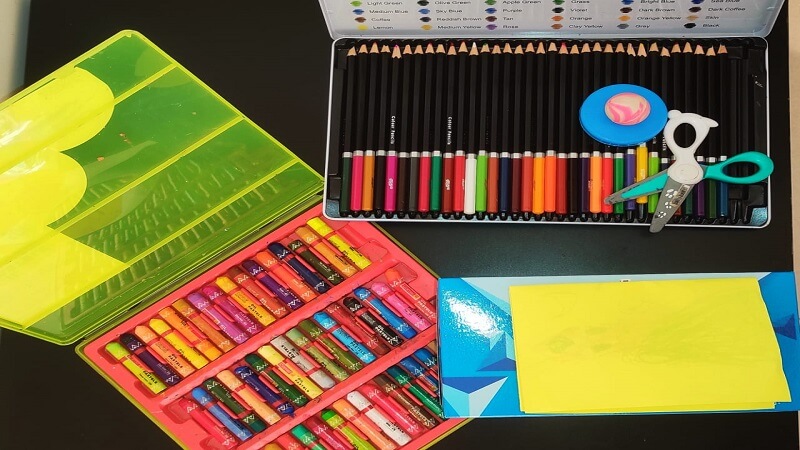 Here is what you will need for a Night sky drawing pencil easy for kids:
Pencil
Paper
Oil pastels /Crayons
Tissue paper
Instructions to make Night sky drawing easy
Take a look at the first step by step tutorial for this how to draw a night sky step by step art project:
Step 1 :
Take a piece of white paper or A4 size paper. Stick the paper using the tapes to avoid movement while night sky easy oil pastel drawing.
Step 2 :
You have to use three basic colors from your oil pastel or crayon set:
Dark blue
Light blue
White
and you are all set to begin.
Step 3 :
Start doing an easy drawing of the night sky from the center. You have to make a circle shape using a pencil of 3 different sizes. The smallest inside followed by the medium and the largest circle outside.
Step 4 :
The innermost circle is the Moon as in M is for the moon as we did in our lesson plan. You have to color white followed by the light blue shade in the middle circle and the largest circle to the full paper you have to cover with the darkest shade of blue to give a night sky feeling.
Step 5 :
Once you are doing coloring. Rest the magic of finishing is done by using tissue paper. You have to simply rub the tissue paper from the highest to the darkest in a circular motion. And your cute and simple night sky drawing tutorial is all done.
You can even use this as a space background for our Superhero Popsicles Stick crafts for our little ones to fly your superheroes in the real space.
Happy easy drawing of the night sky!
I hope you all will definitely try this simple art project with your little ones with minimum requirements. For details please follow the video above for more clarification on this easy art project.I hope you are part of our amazing group ColourCraze and Love Is Play-Based Learning to stay tuned with our latest posts and videos.
Pin this Night sky drawing easy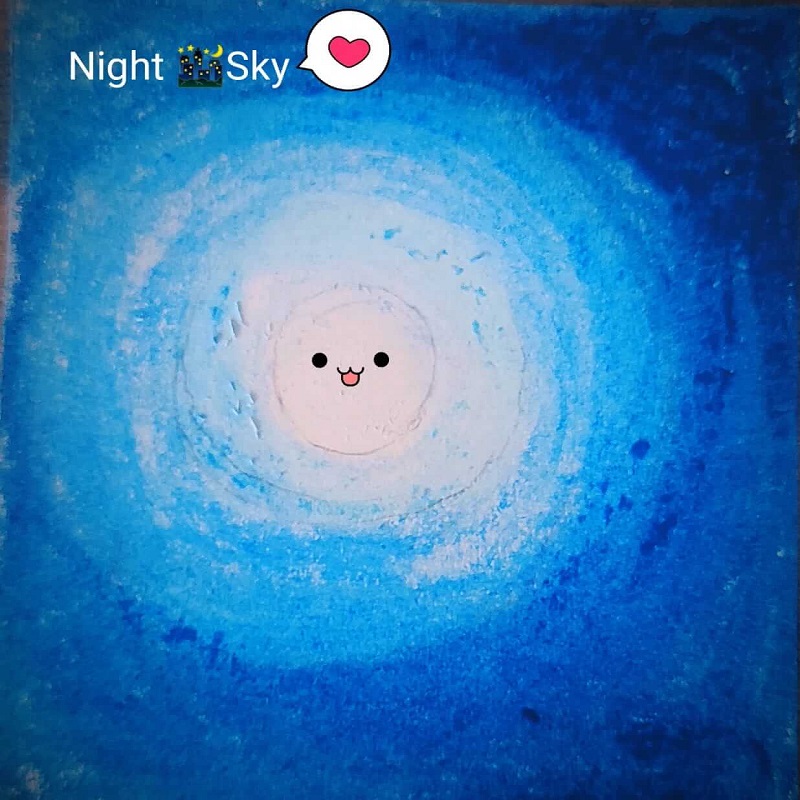 Don't forget to save this easy art for toddlers on Pinterest for later! Be sure you are following along with Tinydale here
Tinydale is on YouTube, Click here to subscribe for the latest videos and updates.