Good Day Friends! Welcome back to Tinydale! We are here with another Art and Craft Lesson for all the beginners out there. On the internet, we can find all sorts of tiny details to the largest and toughest drawing. Many people have a question how to draw a cup easy? But why are we here today is to learn how to draw cup in 3 easy steps. This step-by-step tutorial can be a great deal for beginners and kids to start drawing the cup easily and color beautifully later in this lesson.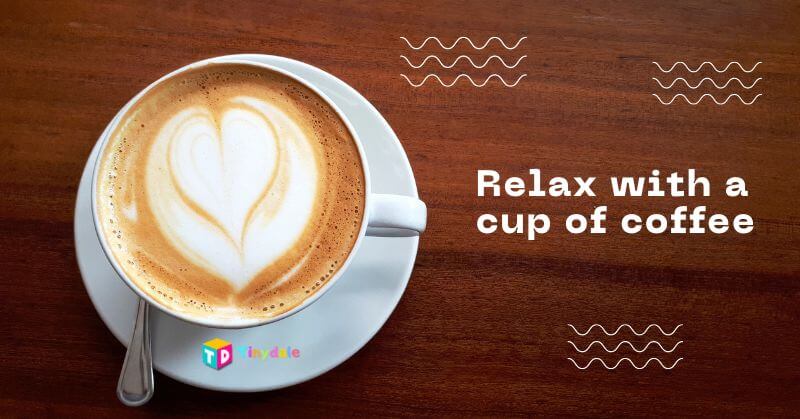 As we are doing a cup drawing it is a good idea to grab a cup of coffee,tea, or plain milk while doing this amazing art attack lesson. As having the real object makes sense and will give our drawing a realistic feel and the outcome will be amazing!
Without any further delay, let us dive into the process of how to draw cup through step by step tutorial in 3 easy steps.
Before that please don't forget to 
Follow Us: Facebook | Instagram | Twitter | Youtube | Pinterest
Materials
For this cute cup drawing, we will require the following minimum materials available at home such as:
Paper
Pencil
Scale or Ruler
Colors of your choice.
How To Draw A Cup Step By Step
In the first step of our tutorial guide, You have to draw a basic square shape. To make a perfect square it's always a great idea to grab a ruler to measure and draw a proper square having all 4 sides.
In the second step, Firmly on the top horizontal line keep in the center, and start drawing the oval rim of the cup as shown in the reference image. Slightly now down the bottom horizontal like making a curve on both the sides to give a proper shape to cup.As we know the cup is incomplete without a handle. So, here we will draw a cup handle just in the middle of the vertical line as shown in the cup picture.
In the third and the final step, you can draw a base for the cup on which it rests on the table. You can give a cute balloon, flower, cloud, bow, or any favorite mini drawing of your choice. Here we have made a cute flower drawing in the center. Here are cup drawing is complete.
5 Bonus Tips On How To Draw Cup
First, draw it with a pencil then you can outline it with a black pen.
Always make sure you do it neatly. You can erase the pencil lines you have outlined with the pen. But be cautious to let dry the pen outline first as there is a risk of smudging the cup drawing.
You can cut a 2D cup drawing and can use it in class for theme classroom decorations.
You have the option of making the final step of coloring the cup beautifully as per your choice. You can even think of a shaded cup if you are a pro.
If you are planning to make a miniature cup then you can later stick it on the popsicle stick and can use a scup bookmark.
Happy Cup!
I hope you enjoyed our easy step-by-step tutorial on realistic mug drawing. For drawing on cup you can choose any miniature drawing of your choice. And I am sure you will try this sketch of a cup at home, in school or in your drawing lessons. For tea lovers you can tag this as a tea cup drawing and for coffee lovers, you can tag as cup of coffee drawing. Are you interested in learning how to draw steam from a cup? If yes do let us know in the comments below we will try to come up with another amazing drawing tutorial.
You can even relate it to the shapes lesoon as we started with a basic square shape. And we successfully connected Maths with our art lesson and it was a lesson full of fun! I hope you are part of our amazing group ColourCraze and Love Is Play-Based Learning to stay tuned with our latest posts and videos.
Pin this Cup Drawing!
Don't forget to save this easy craft for kids on Pinterest for later! Be sure you are following along with Tinydale here
Tinydale is on YouTube, Click here to subscribe for the latest videos and updates.