What to pack in hospital bag? is the common question that comes to every expectant mother's mind.Having all the essentials needed at the time of labor and childbirth isn't easy, so it's always better to gather everything a while before you go into labor. It's crucial to have all the necessary items because sometimes, items might not be readily available. After all, you might need to go to the hospital unexpectedly! Things are unexpected in the third trimester, So you should be fully ready by 36 weeks or 3-4 weeks before your due date. Hospital bag checklist must-haves:
Before And After The Birth Things In Your Hospital Bag: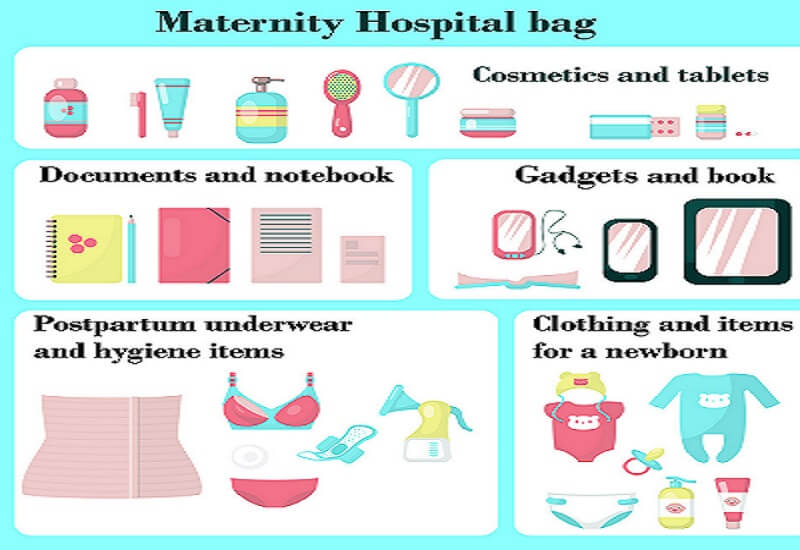 Birth Plan- Keep the birth plan (if you have one) of your baby and your maternity notes in your hospital bag all the time. They're the essential items of a maternity bag.
Gowns/Long Maxi – One or two long gowns must be in your bag because sometimes labor comes in unexpectedly, and you might need to change your clothes. A nightdress or old T-shirt would be fine too. You can also keep one that opens in the front for baby feeding later.
Slippers and socks- Slippers, which are easy to put and remove, must be there in your bag with one or two pairs of socks because usually, your feet can get cold during labor.
Some snacks- you will need food at all times to get the energy you require. Most women can eat during labor, and it can help to keep your energy levels up. The hospital will have food available, but it is more preferable to pack a few things you know you like. Eating small snacks can make you feel more satisfied because labor is tiring.
Drinks- You need to stay hydrated, so it is a must that you keep a water bottle with you in your maternity bag. Sipping liquids may help you to feel more comfortable, particularly in the early stages, when you're most likely to feel thirsty and even hungry.
Hairbands- You will need the hairband or clips to tie your hair back, so they don't come in front of your face to annoy you when you're already in such a haste.
Some Other Important Stuff – Mommy To Be Hospital Bag Checklist
Doctor recommended pain killers- You must keep the painkillers that your doctor has suggested in your bag. All hospitals have the facilities that can provide you with pain killers, but it's better to have your own with you.
Pillows- Not every hospital bed might have enough pillows to make you feel comfortable, so pack your favorite pillow in your bag so you can have all the comfort you need for your head and neck.
Your phone and charger- Your phone should be with you to contact the concerned people whenever you need them. And to keep the battery up, you'll also need to pack the charger. Your phone can also help keep you distracted. You can listen to upbeat music to lift your mood!
Going-home outfit- Keep a going home outfit with you for when the birth is over. It'll help you feel more comfortable.
Loose underpants- Loose underpants will make you less itchy and more comfortable so keep a pair of them with you in your bag. Also, bring a couple of Maternity pads with you.
Toiletries- Keep all the toiletries with you that you pack for a trip like Hairbrushes, soaps, conditioner, shampoo, face washes, face wipes, towels, etc. These things can be needed after birth, to make you feel fresh and especially to get you ready for your first pictures with the baby!
For The Baby In Your Hospital Bag: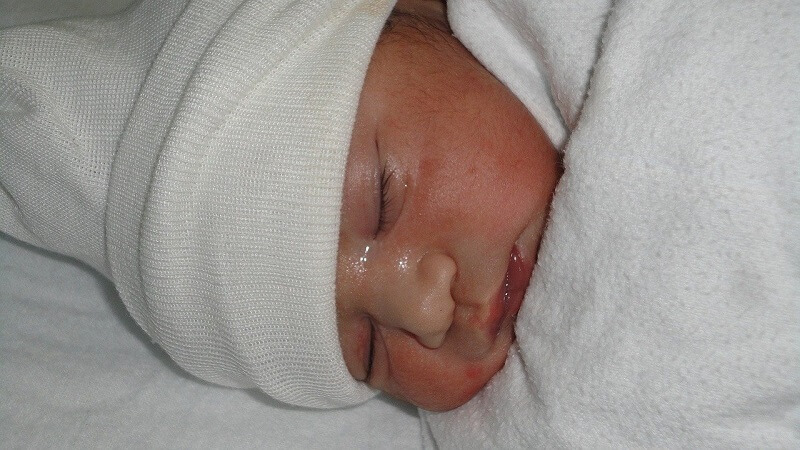 A small blanket- keep a blanket that you think will be comfortable for your baby so you can wrap him/ her up with it after birth.
Nappies- Prefer to keep disposable nappies for your newborn. The newborns can go through as many as 12 in a day.
Cotton wool as nappies- Your baby's skin is very delicate, so it's advised to use cotton wool and water for nappies for your newborn.
Muslin cloth- This will be needed to clean up any milk that your baby brings up.Source
Birth Partner/Spouse packing List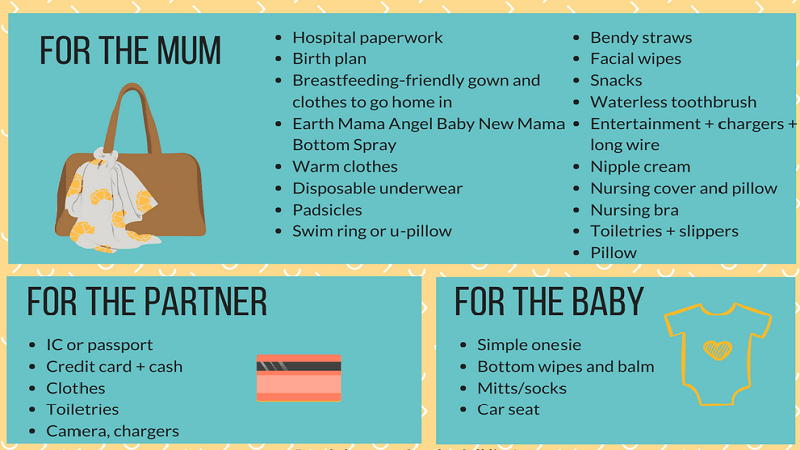 He can pack water spray or a portable fan to make you relax while you are in Labor. A pair of comfortable clothes shoes/slippers for both of you. Extra pair of clothes for him as there are chances he will be staying for a night in the hospital.Boiles water or warm drinks with straws, which you will need during the labor process. Swimwear for him, if you are planning for water birth and partner, can join you during the process. The mobile phone is the best thing to capture beautiful moments forever and remind you and your partner. Camcorder if he is allowed to shoot birth of your baby.ample of snacks and drinks as per your choice to keep you hydrated.
The Ones Needed Amidst The Pandemic: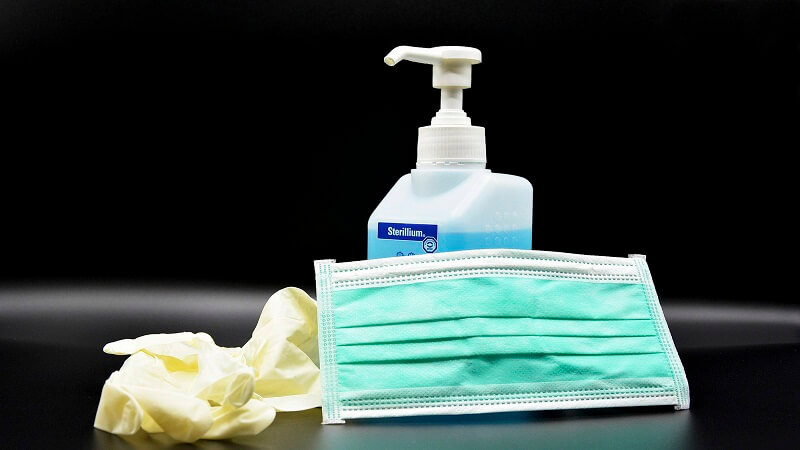 Sanitizers and a baby napkin or a small handkerchief must also be there in your bag. This is essential because considering today's situation and being amidst a pandemic, these are the two most important things everybody should have. You cannot put a mask on your newborn, so to protect him from the germs, you can always keep the environment around you clean and sanitized.
These are the essential things that a hospital bag should have. All the patience and preparation are going to work out for good in the end, so you should prepare for all of it early!
Also Read: Quick And Easy Tips To Tighten And Tone Lose Belly After Delivery