Sunburn is red, itchy, and sore on the skin caused due to overexposure to the sun. Generally, It peels off in a few days. It can be treated on your own. Sometimes it requires medical attention. The timespan required to heel sunburn is around 7-10 days. The simple ways to ease sunburn are to get out of the sun as soon as possible, take a shower(take special care of the baby as it should not be cold), by drinking an ample amount of fluid or water to stay hydrated, apply soothing after-sun cream which has aloe vera in it. If the sunburn is caused, you can cover sunburnt skin with some soft cloth from direct sunlight until it's recovered fully.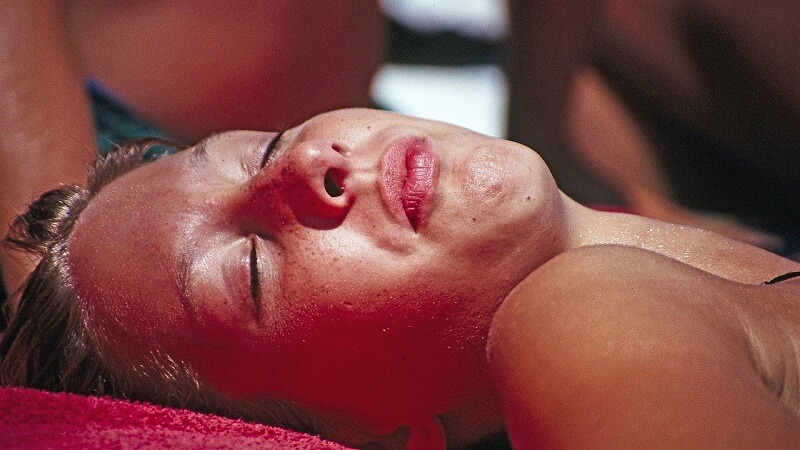 When To Need Medical Help
You should take medical help if your skin is blistered or swollen if you feel tired and sick. If you have a high temperature or you are feeling shivery. Suppose you have severe muscle cramps. Special care should be taken with babies and young children as they are more sensitive to sunburn.
5 Natural Remedies To Treat Sunburn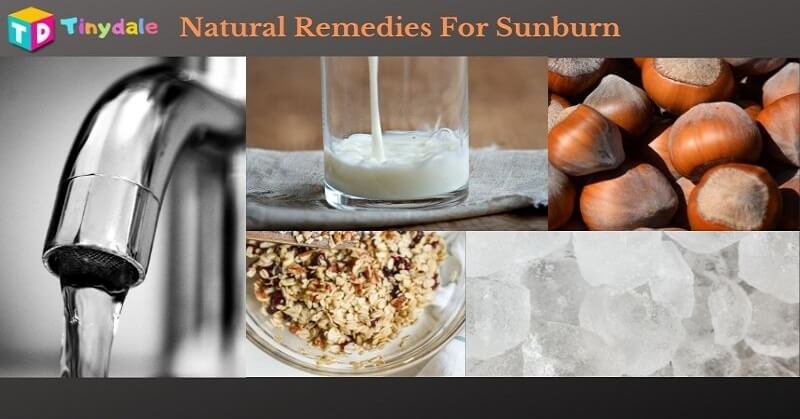 If the sunburn is mild, try out these traditional remedies which soothe the skin:
An ice pack or ice pieces wrapped in a clean towel soothes sunburn a lot by giving an instant cooling effect. Don't use ice directly on the skin as it can cause frostbite.
Bath with cool water(water should not be cold or chilled)or a shower eases pain and takes away heat caused due to sunburn. You should not scrub your skin; instead, be gentle on your skin and avoid the use of oils, and harsh soaps containing chemicals.
Aloe Vera gel helps to ease all the discomfort caused by the skin due to its smooth and cool effect. It helps in healing and moisturizes the skin. You can apply a plat leaf by splitting and directly using it on the skin, or you can buy from an authorized pharmacy the brand you trust. Source

Oatmeal is a natural soother. It works as an anti-inflammatory and helps to subside swollen redness caused on the skin. Make sure the consistency is fine and smooth.
4 Natural Treatments For Sunburn
Cider Vinegar is a natural liquid that helps release pain and inflammation due to the presence of acetic acid in vinegar. It's better to use one cup of cider vinegar in a water bucket.
Baking Soda or cornstarch is another readily available thing to cure sunburn. It helps in easing itching and inflammation when mixed in bathwater in a limited amount.
Milk is one of the best and readily available remedies for sunburn. It generally suits all skin types and is gentle on the skin. Dip a cotton or a clean, soft cloth in milk and apply a thin film over the sunburn. It will form a thin film that eases discomfort and reduces heat.
Witch Hazel can be used as well. It works as an astringent. You can wet cloth or cotton and apply 3-4 times a day. In this way, it eases the pain and itching caused due to sunburn.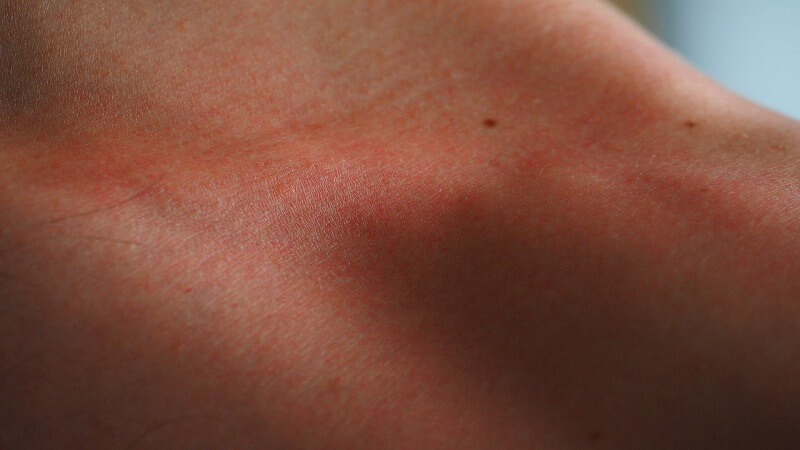 Conclusion
So these are the
natural soothers that are readily available at home
to cure sunburn when used under supervision and with proper care. Sunburn can always be avoided if you make sure to limit exposure to the sun during the daytime 12 p.m. and 3 p.m. when the sun is at its peak. It's best to apply sunscreen if you preplan your trip outside in the sun frequently. It is always advisable to apply sunscreen during swimming. Enjoy the sun with full precautions. So, Keep shining under Mr. Sun (with care).