Welcome back to Tinydale! we are here again to discuss an Emotionally Abusive Relationship and the top 10 ways to handle it! How to help someone in an emotionally abusive relationship and Emotionally Abusive Relationship quiz  We can help someone by helping and advising them.
Before that Don't forget to follow us :
Follow Us: Facebook | Instagram | Twitter | Youtube | Pinterest
Tinydale is on YouTube, Click here to subscribe for the latest videos and updates.
What is emotional abuse?
Emotional abuse definition: When someone manipulates your emotions to make you feel horrible about yourself or your connection with them, this is known as emotional abuse.
When a pattern of abusive remarks and bullying behaviours degrades a person's self-esteem and negatively impacts their mental health, a relationship is considered emotionally abusive. We will also see some emotional abuse examples.
Emotional abuse has the purpose of humiliating, isolating, and silencing the victim.
Signs you re in an emotionally abusive relationship quiz
We will see abusive relationship signs in points. Let us have a look at emotional abuse signs:
Jealous
Criticism
Abusing verbally
Abusing using financial matters
Rejection
Arguments all the time
Fear causing
Silent tortures
Denying their abuse
Forcing behaviour
Blaming you for the problems faced by them
Coming on no talking terms
Avoid physical and intimate moments
Interrupting in whatever you do
Indifference
Disrespecting your feelings
Always asking for respect
Interrupting in personal matters
Not letting you mingle or socialize
Shaming
Top 10 ways to handle an Emotionally Abusive Relationship quiz
Human connections are what make life worth living. We need to know how to handle an abusive relationship if the relationship is not working smoothly. No one can truly live alone. You can also check out books on emotional abuse.
Mental abuse is hurting. It is for abusers as well. How to get over an emotionally abusive relationship? We are here with 10 tips. Managing an abusive relationship takes time and effort. Let's take a look at some of the things you should do if you are in an abusive relationship.
Make Yourself a Priority:
Make yourself a priority when it comes to your mental and physical wellness. Stop trying to please the person who is assaulting you. Do something to encourage you to think positively and embrace your identity.
Stop Blaming Yourself in an Emotionally Abusive Relationship
Abuse is a conscious decision. Stop blaming yourself for everything that goes wrong in your life and over which you do not have any control.
Discuss
Abuse could be for any number of reasons. The first and most important step is to determine the source of the abuse and, if feasible, correct it. Make an effort to sit with your companion and converse with him or her.
Awareness
It is critical to understand what constitutes abuse. Awareness is necessary to understand one's own value. It is necessary to learn how to tolerate a certain level of discomfort. Being a perpetual forgiver is not a desirable thing.
Let Your Loved One Know in an Emotionally Abusive Relationship
Ask the help of friends or family members. When mature advice is given by a third party, many difficulties are often handled.
Consult with Professional
If the condition has reached its maximum, seek professional assistance. Make an effort to speak with a licenced psychologist.
Mix with people who are upbeat and wise
We are, after all, what we believe. What type of company we acquire determines a lot of our mental processes! You can participate in spiritual groups or art of living programmes.
Make Healthy Activity in an Emotionally Abusive Relationship
A healthy mind is the first step toward a healthy existence. Change up your everyday routine. Begin to practise Yoga. It will benefit your body as well as your mind. Good novels should be read.
Create a Support System when you are in an Emotionally Abusive Relationship
Although it can be difficult to tell someone what you are going through, it can be beneficial. Discuss your feelings with a trustworthy friend, family member, or perhaps a counsellor.
Give a final warning.
Give him a final warning if he continues to emotionally assault you. Tell him straight out that you can not stand the mental trauma he is putting on you any longer.
Emotionally abusive relationship recovery
Recovering from emotionally abusive relationships is not easy. It might be difficult to recover from a mentally abusive relationship. Time, effort, support, patience, and strength are all required. You will make improvements and have setbacks, but you must keep trying every day.
Concentrate on what brings you joy and surround yourself with individuals who actually care about you. You'll be able to see your worth and recover more quickly if you do this.
If you require additional assistance, you can receive free and anonymous assistance. The National Domestic Violence Hotline is available to help you 24 hours a day, seven days a week. If you don't have somebody in your life to help you distance yourself from toxic people, reach out.
When to leave an abusive relationship?
how to leave an emotionally abusive relationship with no money? How to leave an emotionally abusive relationship? We are here with some amazing tips. It may be difficult to leave your lover but consider the benefits and drawbacks. If the benefits outweigh the drawbacks, it is time to pack your bags and leave. So, how do you know when it is time to leave an abusive relationship? If any of these indicators apply to you, it may be time to consider ending your relationship.
You are afraid of your partner.
Because your partner has bullied you, you find yourself doing things you don't want to do.
You feel like you are committing a crime by doing ordinary activities like spending time with family or friends.
You have the impression that you must walk on eggshells to avoid upsetting your partner.
Cheating
You don't do things for yourself anymore; you only do things for this other person;
Emotional separation
High demands, low returns
you feel stuck by him and the situation.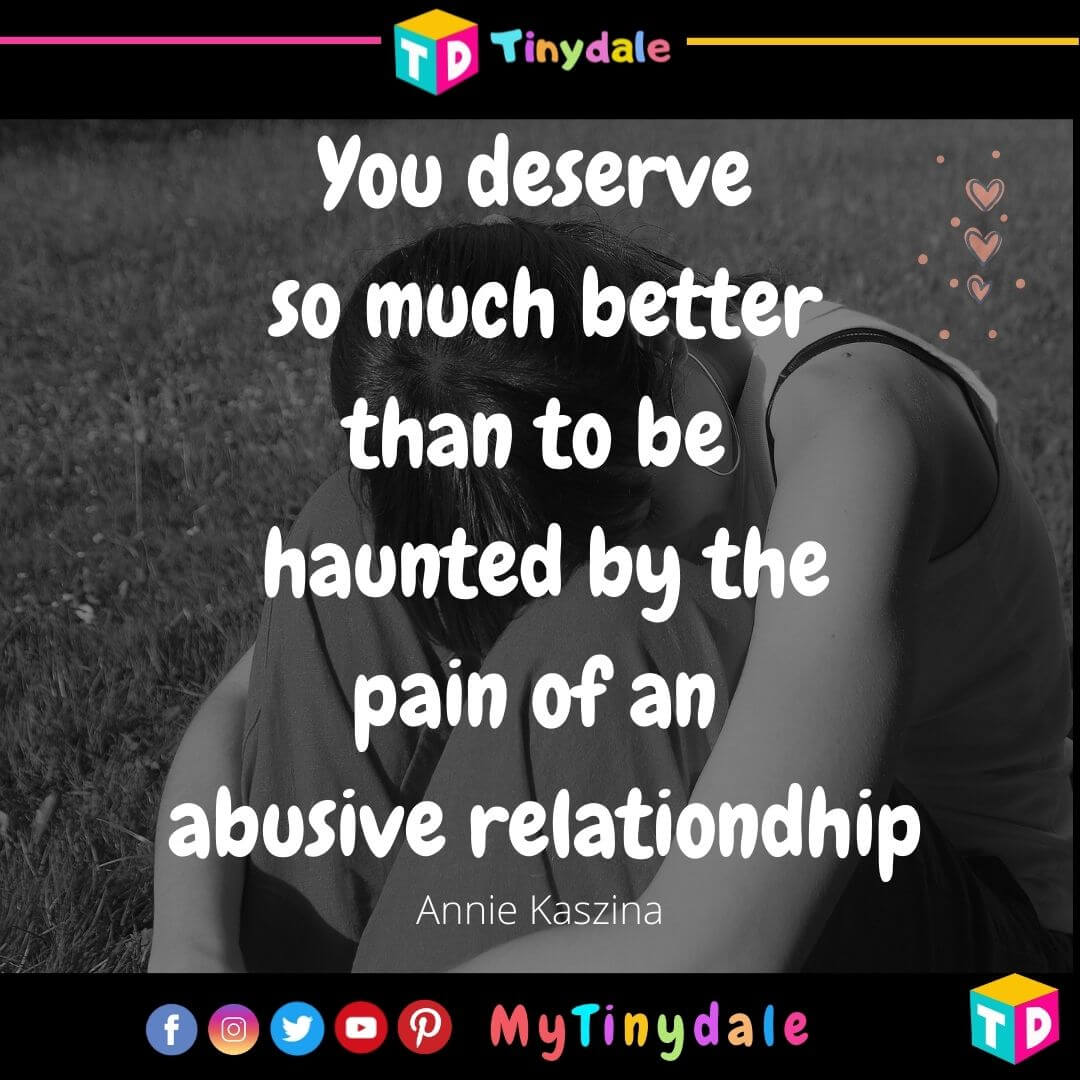 If you feel any of these and situations become out of control, it is time to leave the relation and start your life journey with new hope and goals.
Also Read: All about Parallel Parenting | Co-Parenting vs Parallel Parenting