We love apples! Yes, We all love Apples! An apple a day keeps doctors away! With this wonderful saying, Here we welcome you back to Tinydale with cute and easy apple crafts for kids with finger painting ideas.This simple craft you can use as back-to-school crafts. I am sure the little ones will definitely have fun while doing this craft project.
Before that please don't forget to 
Follow Us: Facebook | Instagram | Twitter | Youtube | Pinterest
This amazing craft you can use as a class decoration on windows, ceilings, walls, or bulletin boards or you can simply hang with the thread.
Materials for apple craft for kids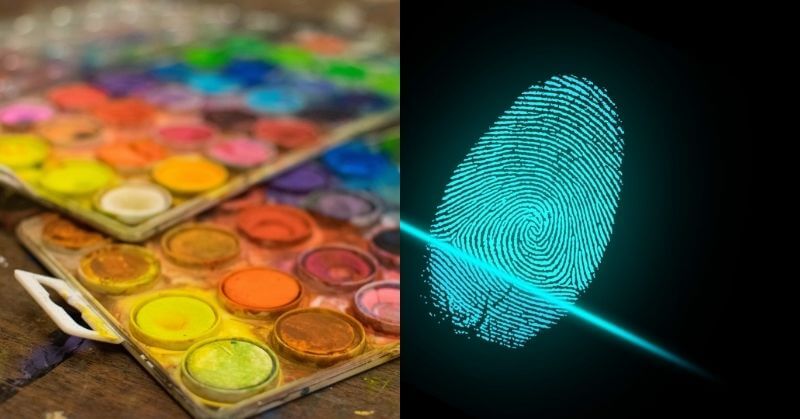 We will do these cute and easy apple activities for preschoolers with the use of minimum materials such as:
Colored paper
Paints
Pencil and marker
Googly eyes
And you are all set to begin this apple craft!
Finger painting for kids
Finger painting is the form of art in which we use colors and our fingers for a beautiful outcome. It is an art form loved by small children. If we encourage them to do finger painting, it makes their learning journey fun and interesting. In this technique, we basically use our fingers to apply colors to the paper as per our idea and imagination. Finger paint is a form of messy play.
Instructions to make apple craft for kids
Take a look at the first step by step tutorial for this how-to makes apple crafts for kids step by step art project:
You can take a plain A4 sheet. Any colored sheet is fine to take. But the light-colored or the white-colored is preferred.
Let the kids draw a simple apple drawing. The teacher can help with the drawing part. For toddlers and preschoolers, it is better to give a printable template of apple drawing for kids to have easy understand.
Let the kids trace over the printout of an apple or the drawing.
You are ready to use the paints now. Just dab the finger in and start the fun. Let kids enjoy this sensory fun with the help of colors. Let them color the apple and the leaves.
Once the apple is ready. We have made cute kids' puppets. You can even use stickers or the glitters to make it fun and amazing. We simply dabbed the thumb and made a painting using colors. You can even make kids learn A-Z in a fun manner using finger paint ideas. For a clear idea please have a look at the video below for the complete tutorial.
Ones you are done you are ready to add Back to school quotes such as:

"EDUCATION IS THE KEY TO UNLOCKING THE WORLD, A PASSPORT TO FREEDOM." – OPRAH WINFREY
You can select the quote as per the age of your child. And let them doodle it on the apple craft prepared for this amazing occasion. Here is Apple crafts for kids is all ready!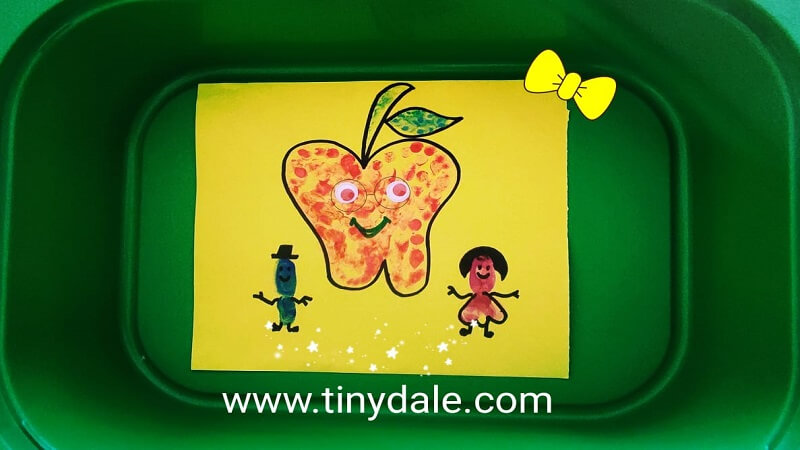 Happy Back to School Arts and Crafts!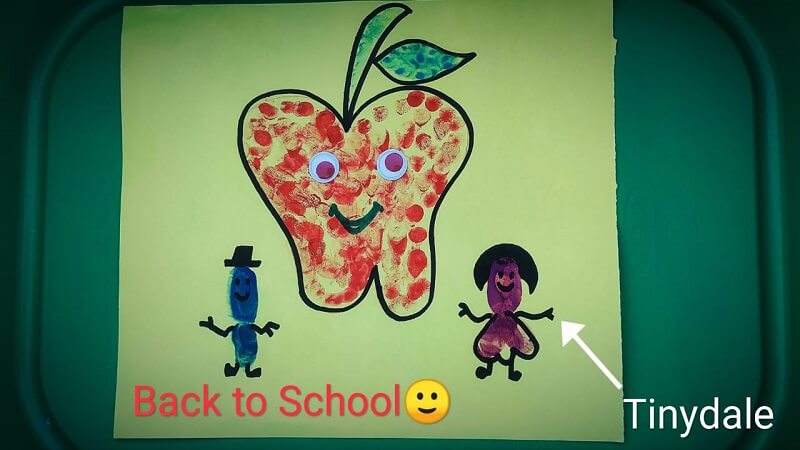 I hope you all will definitely try this simple art project with your little ones with minimum requirements. For details please follow the video above for more clarification on this easy art project. I hope you are part of our amazing group ColourCraze and Love Is Play-Based Learning to stay tuned with our latest posts and videos.
Pin It Here!
Don't forget to save this easy art for kids on Pinterest for later! Be sure you are following along with Tinydale here
Tinydale is on YouTube, Click here to subscribe for the latest videos and updates.