What Is Diaper Rash?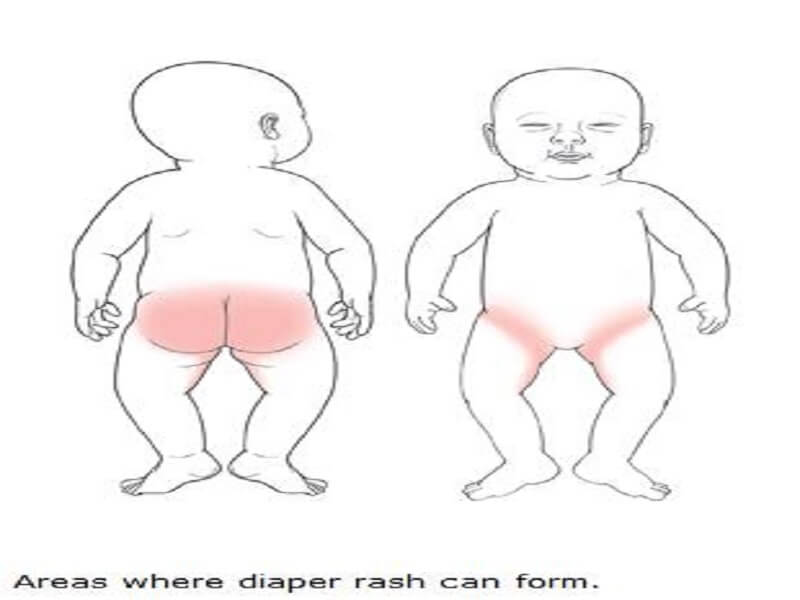 Diaper Rash/Diaper Dermatitis is a sore, red, and scaly patch on a baby's genital area. Long gaps between nappy changes and less nappy changes during a day can cause a diaper rash. These rashes feel itchy and it irritates a baby's skin. It is mildly uncomfortable for a baby. However, the rash isn't so painful but the baby will react when stool or urine touched the rash. Rashes are more likely seen in babies with sensitive skin. It is a very common infection which indeed causes a baby's skin to become sore and scaly. Diaper rash develops in the moist and warm environment.
Signs And Symptoms Of Diaper Rash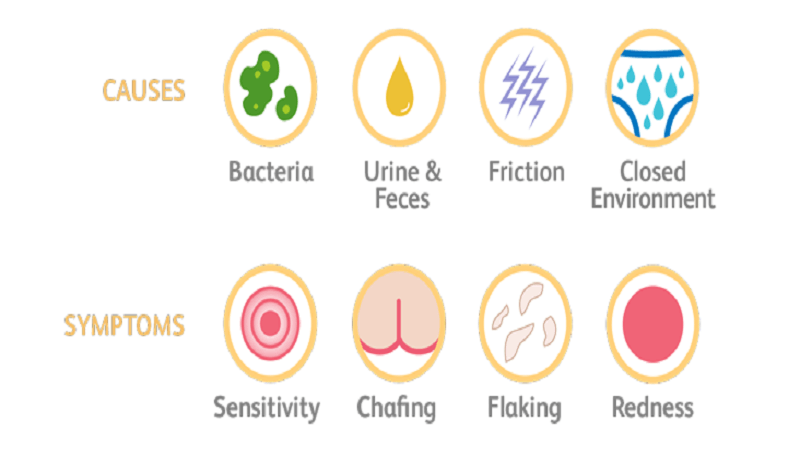 Some of the major signs and symptoms of diaper rash are as follows:
Bumps on the buttocks
Redness on bumps and thigh area.
Scaly patches on the baby's soft skin.
Blister/Sores on the skin area which is irritable and red all the time.
Its Time To See Pediatrician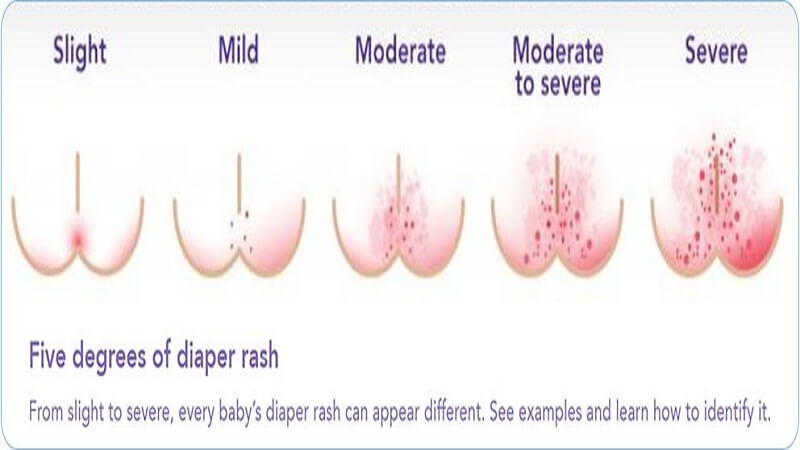 Keep in mind natural remedies can work on only mild diaper rash. If this diaper rash is left untreated for long. It can get infected which will cause open sores, boils on the skin. The severe form can cause pus-like secretion to form the boils developed. If your baby is having a fever, feels irritated, and not eating properly. It can be due to an infected diaper rash. If the sores are bleeding or oozes out. The baby is feeling pain and uneasiness while passing urine and poop. It is always advised to consult a pediatrician if the rash is infected.