Babies usually tend to throw up after eating anything in their initial days of feeding. It is probably because the baby has not developed enough to intake and digest proper foods. This is one of the causes of worry for all mothers. Hence, it is essential to know if the vomiting is regular or needs immediate medical attention. It's challenging for parents to distinguish between vomit and spitting. Babies get stressed when they vomit. It can be felt as baby cries and remain panic when it happens.
Normal Baby Vomiting: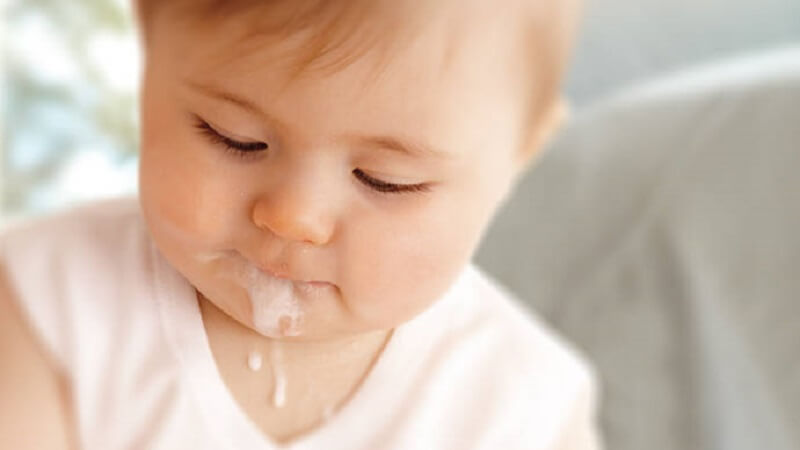 Vomiting That Might Cause Due To Infections: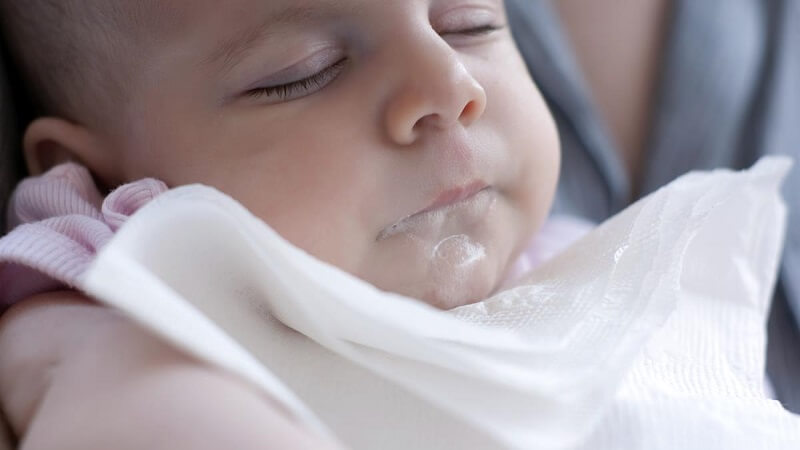 A Little Bloody Vomit
The first few days after birth, it is likely for your baby to throw up small amounts of blood. But it is a cause of worry if it happens more than usual and continues for an extended period. Suppose the baby has grown out of the initial days. And he still has a bloody vomit, try to seek immediate medical attention.
Excessive Vomiting
If your baby is vomiting excessively and the vomit has a very offensive smell or if it consists of clear, bright yellow, orange, or greenish bile fluid and your baby seems unwell, you should seek medical attention. This generally happens if your baby is having an infection of any kind.
Dehydration
If your baby is lethargic and is refusing to be fed or rejecting all foods for more than a few hours, then your baby is showing signs of dehydration. Seek urgent medical advice if your baby shows any such alerts or has fewer wet nappies, a dry mouth, crying without tears, or breathes unusually fast.
Infection
If your baby gets an infection like a chest infection or urinary tract infection (UTI), he may generally be under the weather. Some babies experience symptoms such as vomiting and diarrhea as their immune systems fight the disease.
Food Allergy and Food Poisoning
Suppose your baby has an allergy. He may start showing other symptoms such as diarrhea or swelling around his mouth, nose, or eyes. These symptoms usually begin to show within minutes of eating or drinking something that might be an allergen. Your baby might even show signs of food poisoning. It happens if your baby has bacteria in his food or feeds from an unsterilized bottle (if he's being formula-fed).
Stomach Flu
This kind of vomiting was initiated due to stomach troubles. The most common reason for stomach flu is the virus affecting it. It is caused by Rotavirus and leads to watery loose motions in babies.
How To Deal With Your Baby's Vomits- DOs And DON'Ts: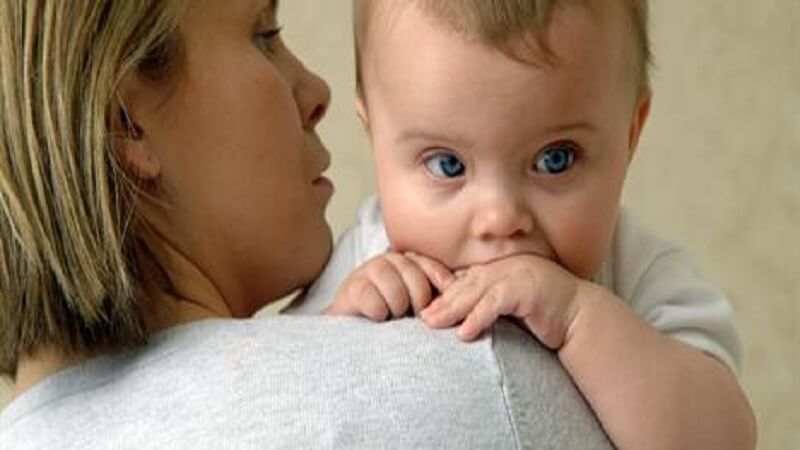 DOs:
DONTs:
When To  See Your Baby's Doctor
Baby Vomit that occurs with these symptoms indicates that the baby needs immediate medical attention. So it's better to seek help from your doctor. Also, it is essential to follow these DOs and DONTs appropriately to make sure that vomit isn't badly affecting your baby's health.
You might know that probiotics are essential for good digestion and boosting the immune function for adults, but can we use them for kids? So, let's dive deeper to know more about probiotics!
Also Read: Check Out Quick 5 Minute Recipe To Make A Cake At Home