As the name valentines come to our minds we adults start to make plans and celebrate the season of love. How about our tiny little ones. They have the right too to celebrate this season of love with full fun and enthusiasm. In this post, we have come up with the list of top 50 valentine day kids messages for free in 2023 at Tinydale. Don't forget to celebrate this valentines day by adding these cute messages and notes on cards, notes, or even on gifts. Just upfront show your love out in the best possible way!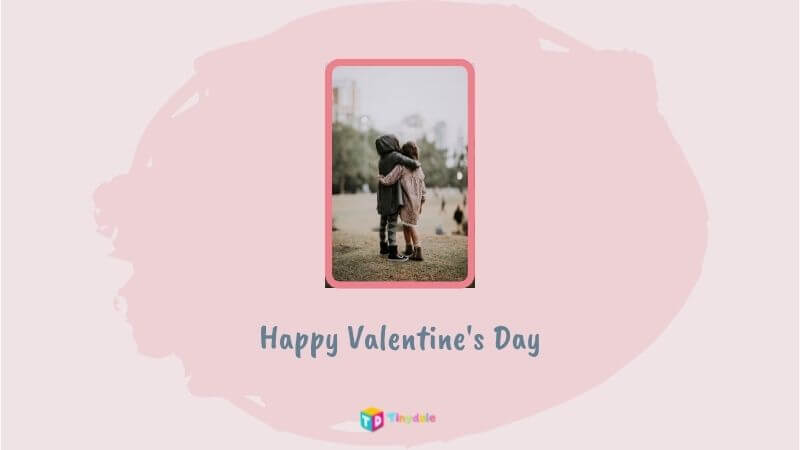 Top 50 valentine day kids Messages For Free
Happy Valentine's! A friend like you is the cherry on the cake!
Happy Lovely Day to My Lovie!
You are my Cutest Peppa Adventure!
I love the way you play with me in the Park!
I like to play scavenger hunt with you forever my friend!
You are my best mate Simon Says!
You are the tiny little bunny for me
I love to play poppets with you!
Have the best Valentine's Day! You're the best in every way!
Knock, knock! It's Valentine's o'clock! You're my favorite person, and you rock!
Have the best Valentine's Day! I am so so happy to have fun with my bestie today!
Happy Valentine's Day to the best person in the whole world.
I still remember you bought the new trending Sticky ball toy for me. That's so sweet of you!
Hope you like the treats! Favorite person, favorite sweets!
Happy Valentine's Day! Enjoy some cupcakes and candy.
On this day, have a chocolate bar, or two, or three. I'm so happy you're my best friend!
The pink Heart Drawing Card is So So Special, I still cherish it, my Friend.
Let us have a fun movie night!
I love you 2, 3, 4, 5,6 much
You are my honey bunch!
Let's make a Red Popsicle on this special day with our mommies!
A big hug from one cute panda to the cutest bear!
You add colors to my life!
Let us have a playdate today on this Valentine's Day!
How about playing a chair race with our group?
Thank you for filling my life with light
You are my sunshine
You're an out-of-this-world kind of awesome!
You add hope to my day!
Let's have a Fun City Party Tonight
How About an Art Attack Today!
You're the spark that lights up my day!
You add the "M" to MArvellous Valentine's.
You add the "W" to wonderful Valentine's.
You add the "L" to Lovely Valentine's.
You add the "C" to Cute Valentine's.
You add the "B" to Blast Valentine's.
Enjoy the gifts. Happy Valentine's Day!
Let's have a new toy Together!
You are too Sugary and Sweet!
"Do you know, who is the most important person in my life? It's you, my tiny world.
You are my sweetest toddler I Love You Cutie!
"I love you more than a tons scoops of vanilla."
Shine Like A Star My Dear Friend On This Valentines Day!
May your day be filled with whole loads of love!
Your cute and happy face makes my heart smile."
"May this Valentine's day be as wonderful and charming as you are."
Stay full of Life Today And Always!
You have a Special Place in my heart!
Let's Have A Gobble Game Tonight!
Happy Valentines Day Kids 2023!
I hope you like the free list of valentine day kids amessages and quotes specially for our little kids. Do let us know in the comment box below if you have cute valentine sayings for preschoolers!
Follow Us: Facebook | Instagram | Twitter | Youtube | Pinterest
Tinydale is on YouTube, Click here to subscribe for the latest videos and updates.