Building Blocks or ConstructionBlocks come in various shapes and colors. These look very attractive to kids. It is one of the preferred choices among all age groups of kids from being a toddler to big kids. It is the best way to engage kids for a long time. Among the blocks, The wooden blocks are the ones I prefer most as they are very safe to play with for all age groups. And are one of the best examples of natural wooden blocks for kids. And, I buy them from the following at a very reasonable price. You can check them out here:
Wooden blocks help in building your kid's motor skills, hand-eye coordination skills, and logical perspective skills. They learn to coordinate hands with eyes and learn recognition. Wooden blocks are available in different shapes and sizes. You can buy it as per the age of your child. As age plays a major role in gripping.
Here we will discuss different ways for your kids to play with wooden blocks:
1. Wooden Castle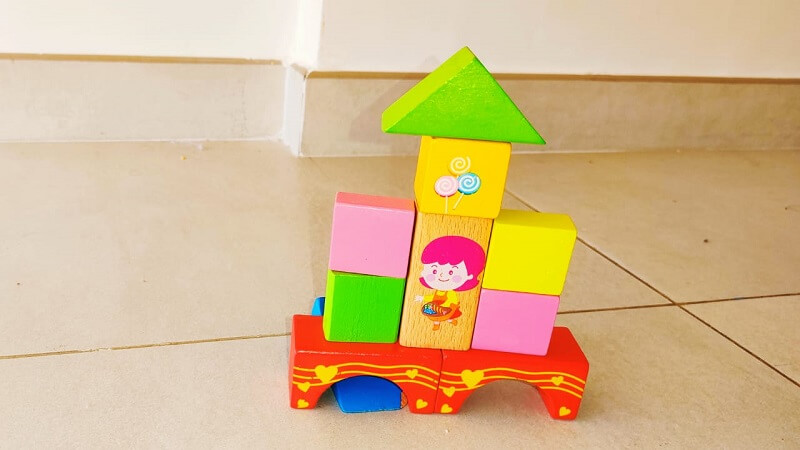 Kids love to make a small castle. It can be of sand, plastic, lego, or wooden blocks. It is one of the best activities kids enjoy making and pretend play. Let your kids recognize and arrange accordingly. And, they arrange as per the imagination on their mind. And, Finally, they make an elegant castle out of wooden blocks as shown in the image below.
2. Tower Building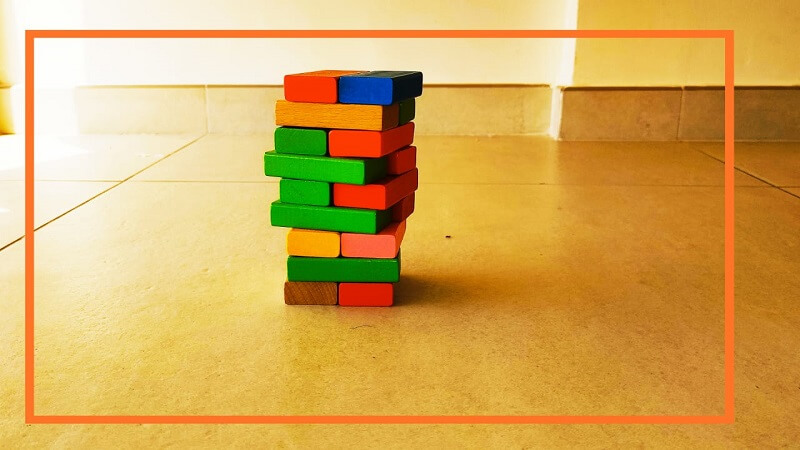 In this, we have used plain wooden blocks for kids. Tall Towers is one of the best activities loved by kids. Kids and toddlers enjoy making a stack of towers. Do they play a simple game Who makes the tallest tower? Another interesting game preferred by big kids is the Jenga game. We bought it from this here.
It is an amazing and very engaging toy that can be played with by adults as well. You can play as teams or as individuals. It is a game in which kids stack the wooden blocks in sequence to build a tower as shown in the picture below. Then they play turn by turn until the tower falls off. This game needs full focus and hand-eye coordination to win. The ones used above to make towers are the best wooden blocks.
3. Play Station With Wooden Blocks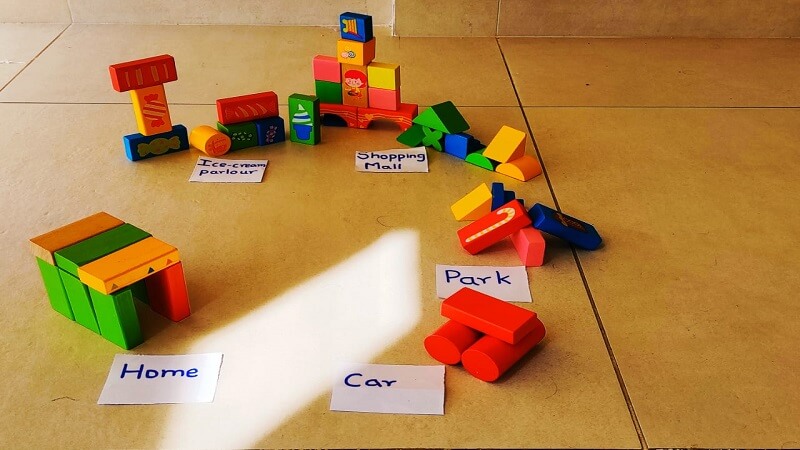 Parents can help kids to make different play stations as per their interest area. My kid used her creativity to make some wonderful PlayStations out of these wooden blocks to pretend to play with her friends. She used blocks to make her home, car, ice cream shop, shopping mall, and park as shown in the image below.
4. Color Sorting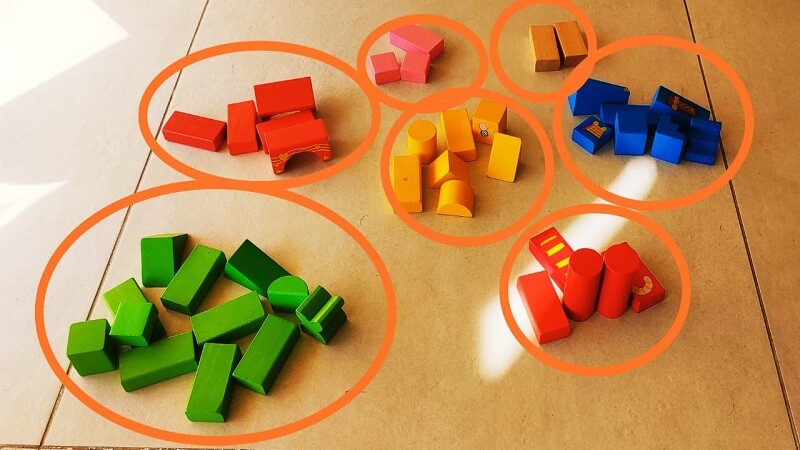 This is the hands-on activities for babies and toddlers. Small kids can simply feel and sense the blocks. They can identify and recognize the colors of the blocks. Parents can let their kids give the task to sort blocks on the basis of different colors. Teachers in preschool introduce blocks at this tender age to have fun learning.Do you like these colored wooden blocks for kids as shown in the picture above.
5. Shape Sorting With Wooden Blocks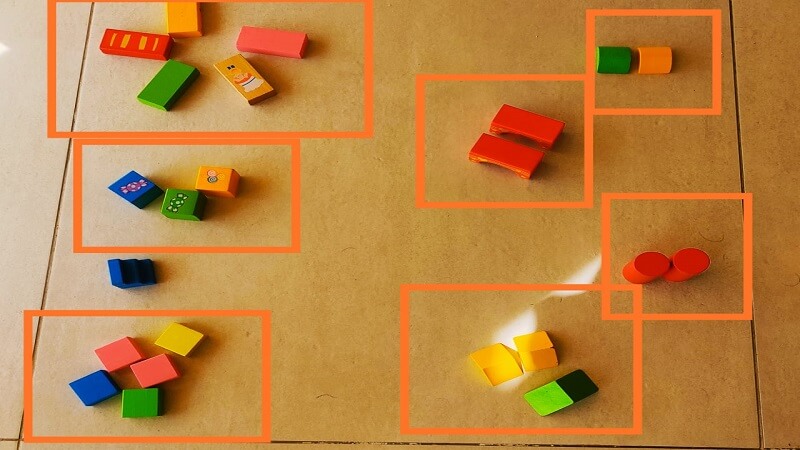 Here we will focus on wooden blocks shapes. Children love to play with shapes and try to explore new shapes. This is the best activity for small children to differentiate and sort blocks on the basis of shapes. It can be 2D or 3D shapes based on the availability kids can sort out and arrange. In this way, They learn to focus and concentrate.
Now the question comes where to buy wooden blocks for kids? Do let us know in the comment box below the best place to buy. Parents let's have fun learning with the building blocks. These blocks help in enhancing the concentration of your kid. They tend to learn patience with this kind of engagement. Playing with blocks leads to developing a very special quality in your kid is problem-solving. The wooden block set is one of the best birthday gift ideas your children will love to own. Have fun and Enjoy!! And do let us know best wooden block set in the comments below!
Do not forget to share your stories with us on [email protected], If you would like to get featured on our platform. You can even share a Baby related post, queries, and even stories on Baby World!
Follow Us: Facebook | Instagram | Twitter | Youtube | Pinterest
Tinydale is on YouTube, Click here to subscribe for the latest videos and updates.