We have previously learned a lot about labor and third-trimester preparations. What do you think about how to prevent tearing during delivery? In this blog, we have come up with 5 ways how to prevent tearing 3rd degree tear birth and have a safe delivery process. So what are we waiting for let us get started: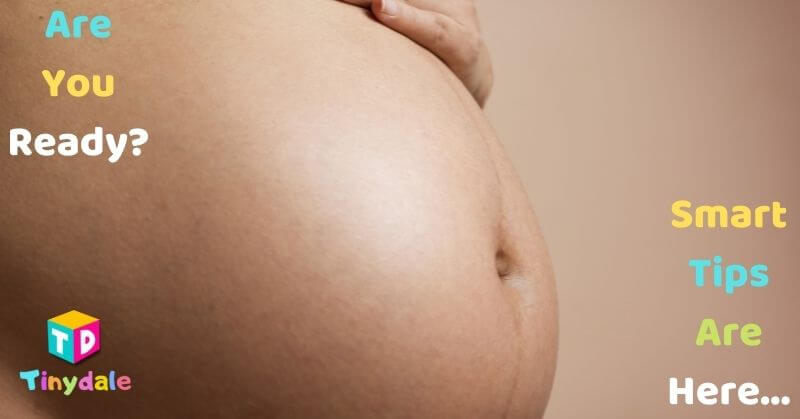 Here, We will also focus on how to avoid ripping while giving birth? and even postpartum. Vaginal tears are common during the birth of your child. It is commonly known as perineal lacerations or tears. Generally, there is no surety you can reduce the risk of the degree of tearing during delivery. But luckily there are some ways where somehow you can control the risk and degree of tearing during birth by the following ways:
Don't forget to:
Follow Us: Facebook | Instagram | Twitter | Youtube | Pinterest
1. Perineal Massage
A gentle perineal massage is an easy and safe way to prevent tearing during birth. You can wrap your hand in toilet paper and you can apply gentle pressure on the perineum. This process will support and help in easing the pain during labor.
Your healthcare provider can help you with a gentle pressure using gloved 2 fingers inside your vagina and moving it sideways to create the pressure downwards and prepare you for the process of labor. And simultaneously advise you to do perineal massage under supervision.
2. Focus On Position – Prevent 3rd Degree Tear Birth
The best person who can help you as per your body is your healthcare provider. The healthcare provider can help in preventing the risk of tearing during delivery by suggesting some positions such as delivering in the upright position i.e. non-flat position.
3. Kegel Exercises
Kegel exercises commonly known as pelvic floor exercises are done to strengthen your pelvic floor muscles. Make sure this is the crucial exercise and should be done under the supervision of the professional and take the consent of your healthcare professional if you are fit to try for.
4. Keep It Warm – Prevent 3rd Degree Tear Birth
Keeping a warm pad or a cloth near the perineum during the second stage of labor can ease the process.
5. Prepare Yourself For the Final Step – Prevent 3rd Degree Tear Birth
Last but not least, Pre-planning yourself for the final push can help a long way. It can turn out to be magical and ease the process of childbirth. What planning prior will do? It will give you a clear idea of the things that will happen during childbirth. And will boost you mentally and you will come out stronger during the process. This will help to ease the process and the pain and you can gradually push which will give time for your tissues to gradually give way for the baby without causing a tear. Definitely, your healthcare provider is with you to guide you through the way.
Quick Tips To Manage Tear That Happen During Labor
How to take care of stitches after normal delivery? What happens if it causes tears during the process of labor or childbirth? No worries here we have come up with quick tips to Manage Tear That Happen During Labor:
Rest as much as possible postpartum.
The first two weeks are crucial for tissue healing.
Keep the area dry.
Maintain hygiene.
Wear loose and comfortable clothing for the air passage.
Relax when you sneeze or cough.
Sit in a comfortable position.
Eat healthy food that eases bowel moments and doesn't hurt your nearby area. This will make the recovery easy.
Stay hydrated and drink plenty of fluids.
Make sure you are om with your bowels. If it is troubling.Better to take laxatives or still softeners with the consent of your doctor.
Happy Recovery!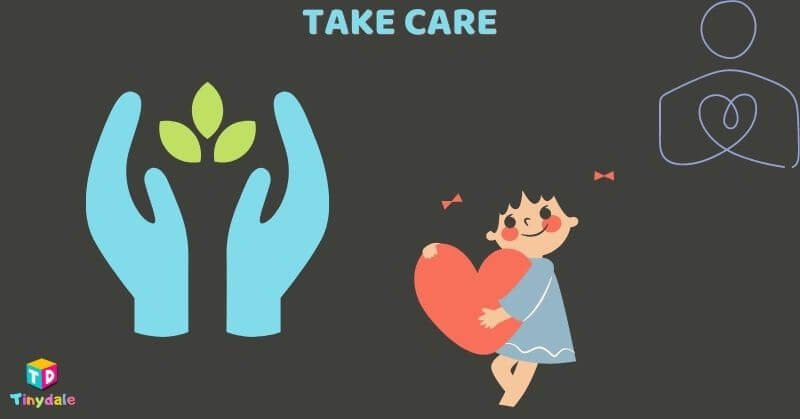 So, With the help of these ways, you can try getting the risk of 3rd degree tear birth during birth. Even if it happens some quick tips can help to manage vaginal tears. It is always advised to take the expert opinion as per your body and your recovery post-pregnancy. I am sure you are part of our amazing pregnancy group "Pregnancy Support Group" to stay updated with the upcoming posts and videos.
This article is for general informational purposes only. It is not intended nor implied to be providing medical advice and is not a substitute for such advice. The reader should always consult a health care provider concerning any medical condition or treatment plan. Neither Tinydale.com nor the author assumes any responsibility or liability concerning the use of any information contained herein.
Tinydale is on YouTube. Click here to subscribe for the latest videos and updates