A three-month-old baby opens a new world for himself/ herself. When your infant is three months old enough, he or she will have made a sensational change from an absolutely needy infant to a functioning and significantly responsive baby.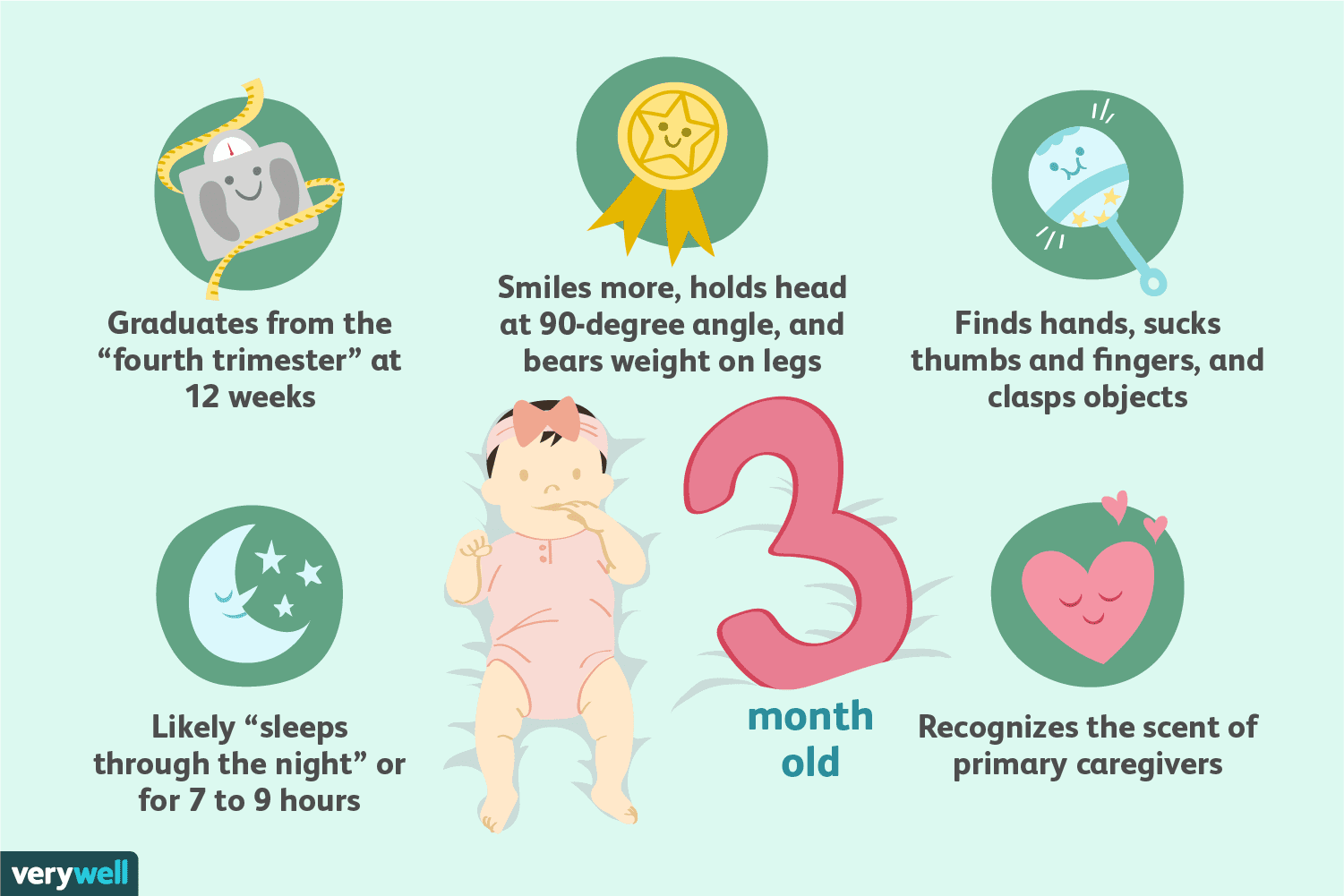 All three-month-old babies lose huge numbers of their infant reflexes while gaining better deliberate control of their bodies.
Previously we had a detailed discussion on A Complete Guide For One Month Baby Development And Milestones. And, A Complete Guide For Two-Month-Old Baby Development And Milestones. Here, In this article, We will detail every bit of the life of a three-month-old baby. Stay with us on tinydale for the month by month baby growth and development!
Milestones For A Three-Month-Old Baby
The baby may even start to see and examine his or her own development. 
| | |
| --- | --- |
| Milestones | The outcomes |
| Emotional and social milestones | The baby smiles at people. He or she may even try to play with others and cry when the playing stops. |
| Movement milestones  | Prominent arm and head movements along with frequent leg movements. |
| Communicative and visual milestones | Baby starts to identify objects better and responds to the moving of the objects. He or she will also start making sounds and also react to them. |