The child is fascinated by watching animals. They love to learn about animals. It is our passion for making learning about animals and their offspring fun. I used various pretend play animals, colorful books, and some visits to make this animal learning success with my children. Actual sightseeing and visual cards can prove magical to learn animals with the help of fun activities. In this blog, we will learn about baby animal lesson plans.
Introduction – Baby Animal Lesson Plans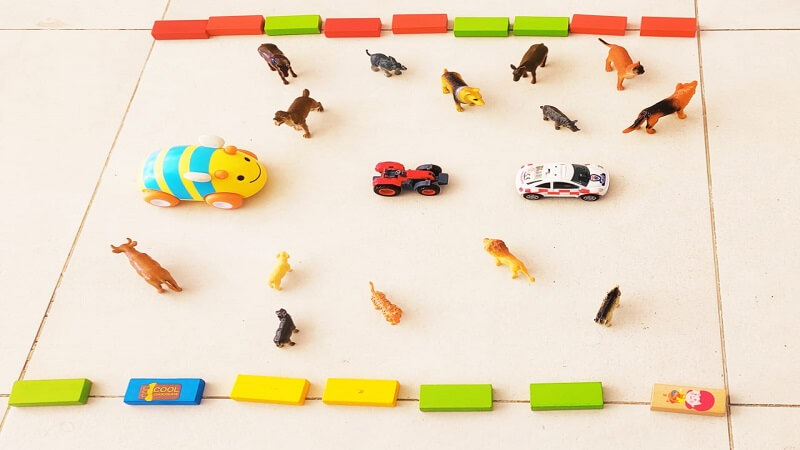 Children love to learn about animals. I used a variety of elements to introduce animals. I introduced my child with the help of some visits to the jungle safari. So, they can have real-time experience. What are animals? How do they look? Where do they live? And what is their lifestyle? I am a big supporter of jungle safari as animals are free there and not troubled in any way. I do not support the zoo, cages, and circuses as they hurt the beautiful animal on this earth. They are tied and tortured many a time. So, I selected to visit safari and to have a real-life experience but with full precautions.
Animals have the same feeling for their babies as we humans do. Let them explore and discover the love and care the mother animal has for their babies. Here, I have used various fun ways to learn about animal and their babies:
Pretend Play
Pretend play is one of the best ways to learn and discover. They get real-life experience. I told my children to form a short story. This way, they learned to wear their thinking caps. My child used some beautiful props and toys to make a story. Imagination develops in kids when they create stories. Let them be free and try to get through the animal concept. My kids used their Toy bears to make a story on them. They gave the title Mama Bear and Baby Bear. You can watch the story and enjoy it.
Cute Books And Flash Cards
I used cute picture books to show. We learned about animal and their offspring. With this experience, We were able to see babies with their mommy animals. My children love to read aloud the names of animals and their babies.
Bath Toy Animals – baby animal lesson plans
I used bath toys to engage my kids in the concept. They love to have water play anytime. The best part I while water playing, my kids could explore and learn about different water animal and their babies. This is a fun learning experience in which they engage themselves.
Animal Rhymes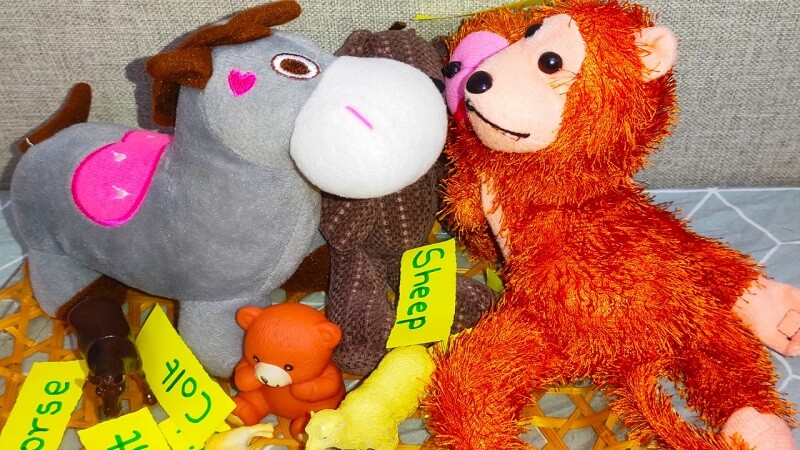 Animal rhymes are a fun way to teach animal and their offsprings. Let them learn new rhymes. Let them do the verses with action. Rhymes are very engaging methods to let children learn with rhyming and singing.
Animal Toys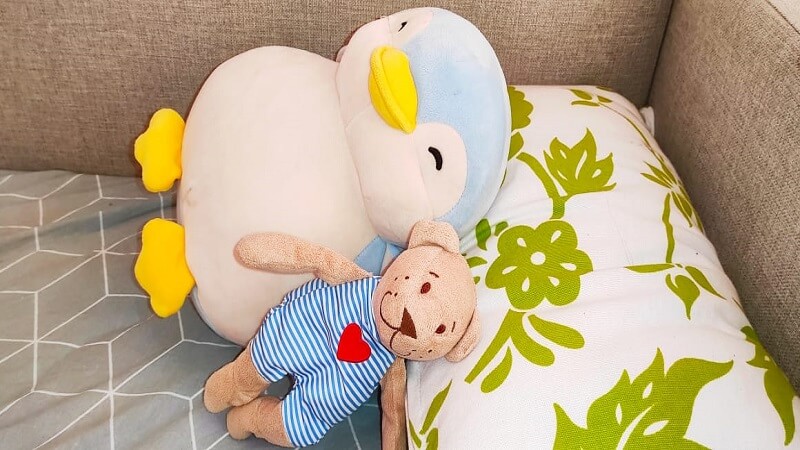 Toys are magical objects when it comes to learning through play. I used all my animal toys, whether soft or hard ones. We kept the flashcards as well to do phonics of the names of animal and their babies. This way, children love to see, recognize, and learn simultaneously. You can use charts to clear. As the things on the wall always come to attention. Sticking animal flashcards on the board can be helpful.
Drawing And Coloring Animals – baby animal lesson plans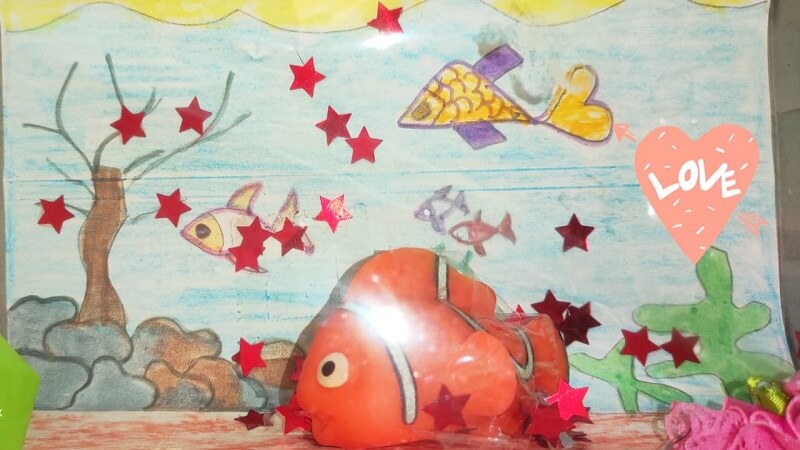 Taking their imagination on paper is one of the activities kids love to do. Let them have a piece of paper or use a drawing book. Let them draw their favorite animals and color them. Tell them to spell with the help of phonics and name their animal. They can draw cute baby animals near the mommy animal.
Make Aquarium Out Of Waste Tissue Box
With Some Fun games And Activities
My children love to learn with the help of games. Here, I tried to make a quick activity out of some objects. Please do have a look, and you can try it with your kids.
Love Animals!
You can even get free printables for brown bears from Liltigers. So, Here with the following fun ways I did to teach and learn about animal and their babies. This is the basic way to start. I hope you all enjoyed reading it. Please share your ideas on learning about animals and their young ones in the comment box below. Please love and take care of the animal around you. Be kind to every living being on Earth!
Follow Us: Facebook | Instagram | Twitter | Youtube | Pinterest
Tinydale is on YouTube, Click here to subscribe for the latest videos and updates.
Also Read: Find Out How To Teach the Double Numbers Or Doubling In Kids