We at Tinydale are here with 7 Free independence day drawing images Ideas in 2022 for Kids of All Ages! Are you excited for independence day 2022! Yes, we all are super excited! As it's time for the independence day celebration, First of all, wish you all a very Happy Independence Day! So our kids are super excited to make independence day poster drawing.  Let us begin with these ideas:
Follow Us: Facebook | Instagram | Twitter | Youtube | Pinterest
1. Independence day Kid Friendly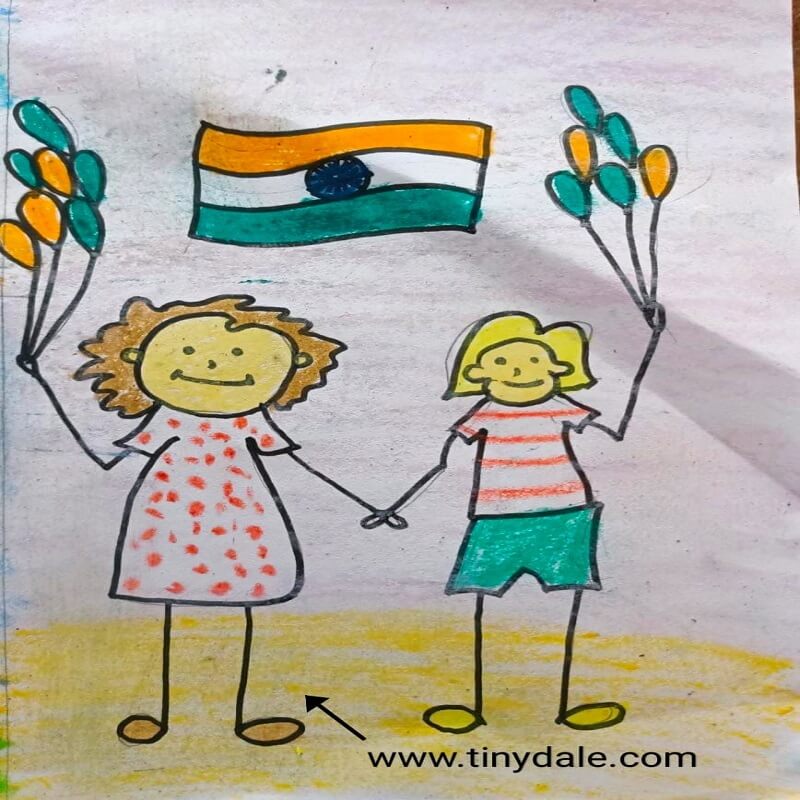 Firstly we will give kids plain A4 size paper. Let them be free with the drawing ideas. In this, you can encourage by drawing themselves and their friend holding the balloons of the color of the Indian national flag i.e. deep saffron at the top, white in the middle, and dark green at the bottom.
2. Boat Holding –  Independence day drawing
The second idea is amazing as nature amazes kids. Whenever they are close to nature they are supercharged. You can take little ones on an outdoor play. Let them observe the nature outside. Here kids have come up with the beautiful scene of the lake and a patriotic farmer having the boat with the Flag hanging on the boat. It is showcasing the patriotism of the citizen.
3.  Soldier drawing for kids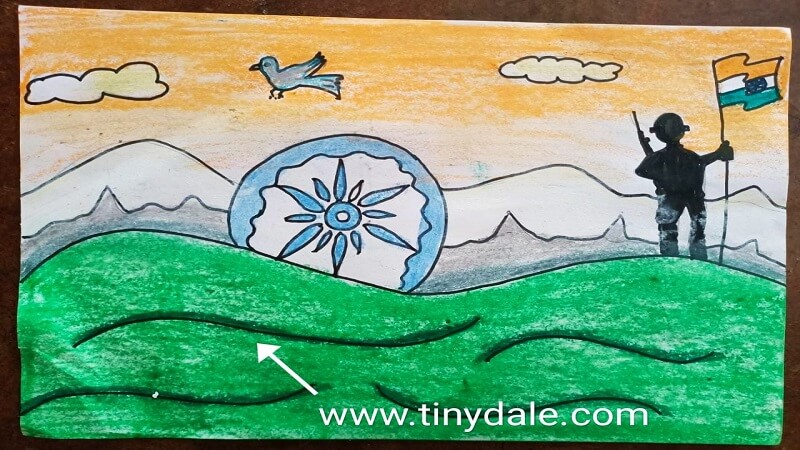 Kids love to learn and know more about soldiers and their job. They are proud of the country. We should make our kids learn about their dedication to our country. Big kids can even write some beautiful notes to our soldiers.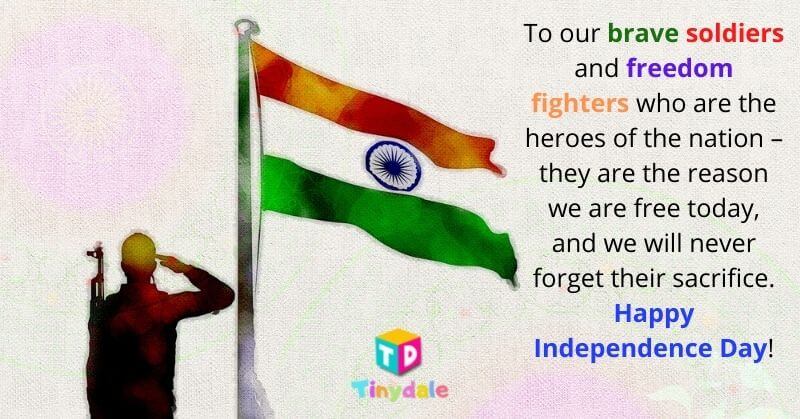 If there is a possibility kid can give the sweet cards to thank our soldiers. Here our children did an amazing Flag in the background and the soldier in black on duty and holding the flag!
4. Flower drawing – Independence day drawing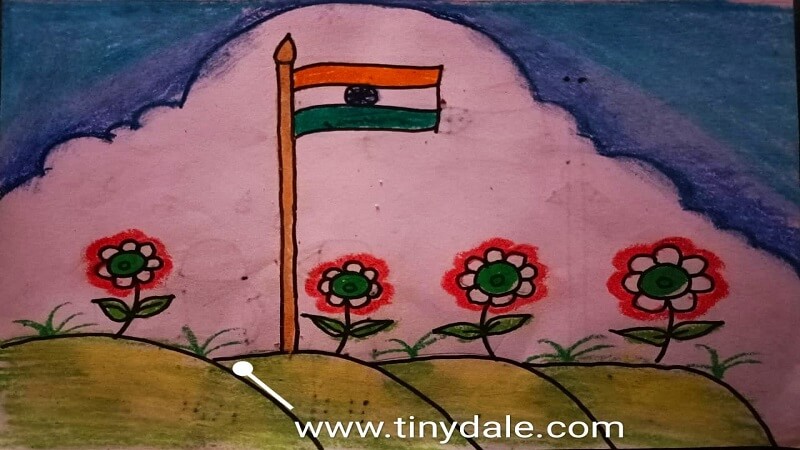 Simply, In this idea, we have come up with a very simple drawing idea. Here, Kids can draw simple flowers of their own choice and color them using the colors available in the Indian National Flag. Independence day craft also you can try with this drawing you can cut out the flowers and make a handmade bookmark of flowers.
5. Peacock drawing easy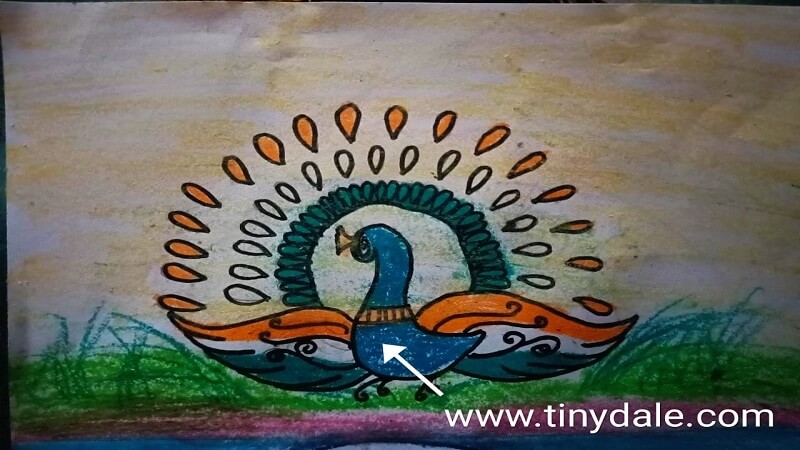 As peacock is the national bird of India! We cannot complete our independence day drawing with easy peacock drawing. We will definitely come up with a Peacock drawing tutorial in steps in our next post!
6. A Bonus Drawing!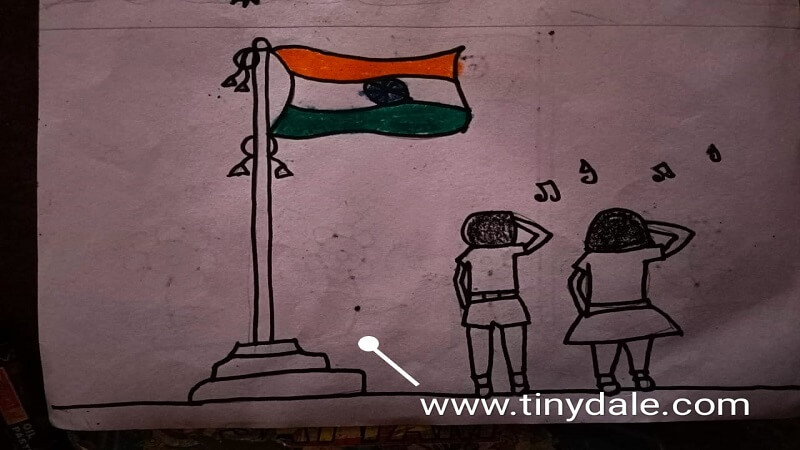 Our little ones who will be the bright future saluting the National flag with full enthusiasm and the feeling of patriotism in their heart and their minds.
7. Indian Flag – Spray Painting
This is a video tutorial to make an easy Indian flag with the help of spray pens or even a simple brush that can do wonders. To know the details follow the step-by-step tutorial to make the Indian flag on the occasion of 75th Independence Day. On the occasion of this special day you can even learn the 10 Amazing 75th Independence Day Facts You Need To Know.
Happy 75th Independence Day 2022!
So, It is the time of celebration that lets us enjoy and cherish and respect the sacrifice done by our soldiers to make India free. Once again We wish you a Happy Independence day! I hope you are part of our amazing group ColourCraze and Love Is Play-Based Learning to stay tuned with our latest posts and videos.
You might be interested in the following Crafts :
Pin It Here!
Don't forget to save this easy art for kids on Pinterest for later! Be sure you are following along with Tinydale here
Tinydale is on YouTube, Click here to subscribe for the latest videos and updates.