Have you ever wondered which Hawaiian island is the most kid-friendly? or which is the best Hawaiian island to visit for families? Hawaii with kids is a fascination for kids. Parents even think the best place to stay is in Hawaii with kids so their stay is pleasant and in peace. Are you searching for a place in the state of Hawaii to spend your vacation in a relaxed way that too with a little adventure? Then the perfect choice you can decide is visiting the Hawaiian Islands. There is no doubt Hawaiian islands are an excellent destination to visit with your families. It has 137 volcanic islands covering 1500 miles and it is the fourth-longest coastline in the US extends about 750 miles.
It consists of eight main islands named Oahu, Maui, Hawai'i, Niihau, Kauai, Molokai, Kahoolawe, and Lanai. Among them seven are inhabited, only six islands are allowed to visit by tourists and locals. Niihau which is known as 'the Forbidden Isle' is the island privately managed by brothers Bruce and Keith Robinson.
Top 5 Best Island In Hawaii For Kids For Vacation
Let us see the list of islands that can visit with kids and features described by the visitors or travelers.
1. O'ahu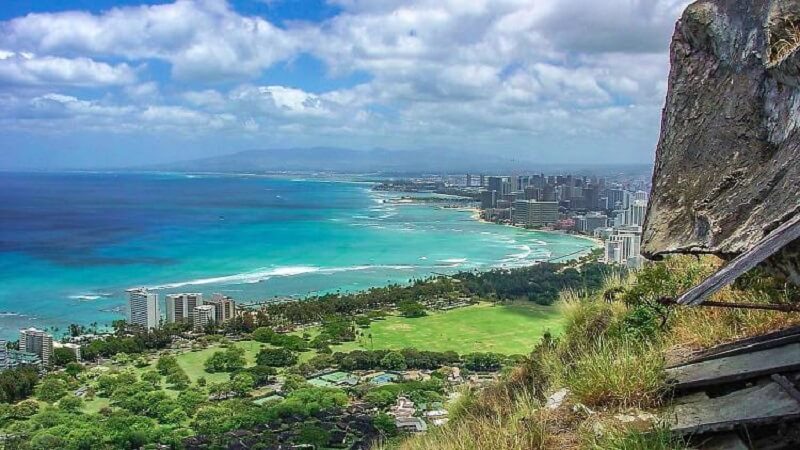 It is one of the best places to visit with families in Hawaii. It is referred to as 'The Heart of Hawaii' and 'The Gathering Place'. It has all kinds of activities that kids can enjoy. It is badly affected by World War II. The beaches on the island give space for the kids to play and enjoy. You can allow your younger kids to play on the sand and water. Paddleboarding or snorkeling is there for adults. The restaurant chains are there to get varieties of traditional foods and other kids' favorite foods. Shave Ice, ice dessert with a lot of fun colors and flavors is there to enjoy with family. All these facilities make the place suitable for kids to enjoy and it has an international airport to make travel easy.
What kids can do there?
• Can watch the waterfall at Waimea valley
• Can go surfing at the north shore of Oahu
• Can go snorkering at Hanauma Bay
• Can swim with the Dolphins and Kahala Hotel
2. Maui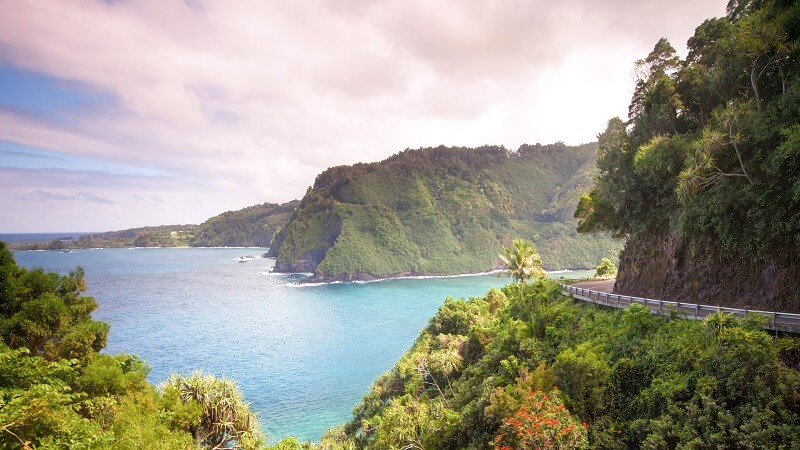 It is also called 'The Valley Isle' gives a peaceful environment to spend with family and also has options for other activities and adventure for kids. It comprises the beaches, snorkeling, scenic drives, and cultural activities to enjoy the family vacation.
Molokini crater in the island is the best spot aged 150000 years to visit which gives habitat for many ocean life. Kaanapali, Wailea, and Lahaina are the three famous resorts in Maui that have all kinds of supporting activities and restaurants. It is the best island in Hawaii to spend with kids with a lot of activities and adventures.
What kids can do?
• Can go for a hike
• Haleakala National Park is there to enjoy
• Can visit Maui ocean center
• Can go ziplining at the Maui zipline
3. Big Island – Best Island In Hawaii For Kids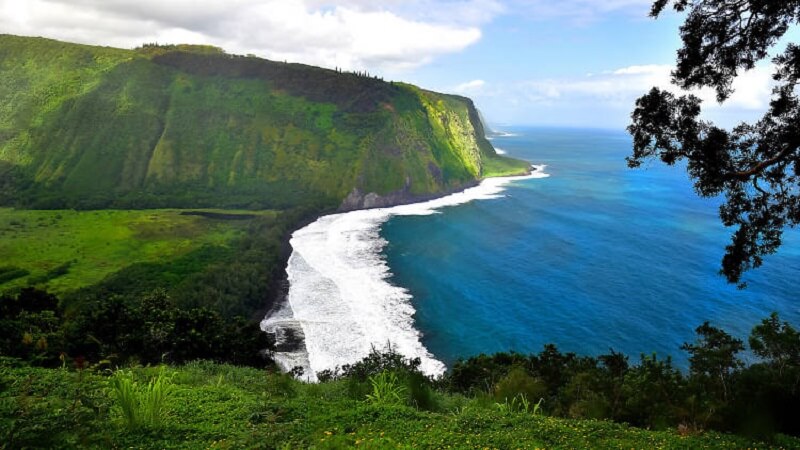 Big Island is officially called "The island of Hawaii". It is the largest and most volcanically active island in Hawaii and is budget-friendly to visit with family.
You can enjoy hiking in the Volcanoes National Park. It gives them opportunities for kids to learn about volcanoes. The best time to visit this island is in September and November.
What kids can do?
1. Enormous kid's activities from zipline to volcano excursions are available
2. Can enjoy the sight of sea turtles around there. Highest sea turtles population among all the Hawaiian Islands.
3. Best place to enjoy educational and cultural offerings
4. Can go snowboarding at Magic Sands Beach
4. Kauai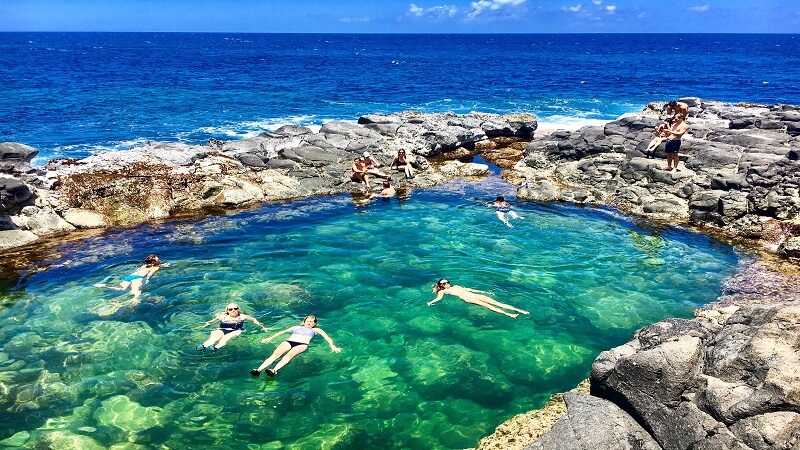 The other name of this island is 'The Garden isle'. It is the best place to visit free from crowds as they are located separately in a remote distance. The best island to visit with family and has more opportunities for kids to enjoy. The Poipu Beach in Kauai is Kid-friendly and is located a few minutes drives from the Grand Hyatt Kauai. The kids can enjoy a swim and a splash in that calm water.
What kids can do?
• Kids can enjoy hiking at Na Pali Coast Tour
• Can watch the sunset at Kilauea Lighthouse
• Kids can enjoy snorkeling at the Salt Pond Beach
• Can go Kayaking at Fern Grotto
5. Molokai – Best Island In Hawaii For Kids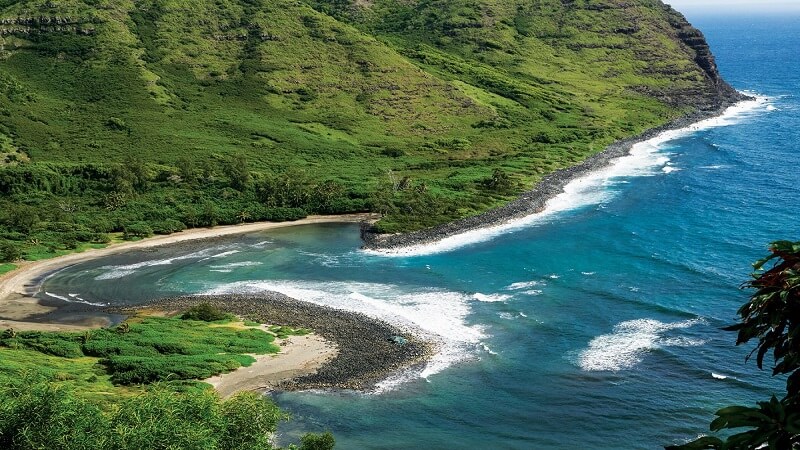 Molokai is the second smallest island that covers only 38 miles. It is known as 'The Friendly Island'. It is the best place to enjoy the adventure with the kids. Papohaku Beach has coral fishponds and can enjoy the thrilling cultural hike. The best time to visit Molokai Island is between June and October. With many features has no doubt this is the best island in Hawaii for kids to visit.
What kids can do?
• Kids can go horseback riding at Molokai Mule Ride
• Molokai Museum and Cultural Center are the best places to visit there.
• Kids can enjoy the swim at Dixie Maru Beach
• Kamoi Snack-n-Go is there to taste delicious ice cream
• More eatables available for kids are available there.
This information from the travelers around can be a source for deciding your vacation with your kids in Hawaii. It cannot be explained in words the beauty of the islands, you can explore more than the given points in real. Just explore it.
Also Read: Easy sunset with palm trees Drawing with Oil Pastel
Before that Don't forget to follow us :
Follow Us: Facebook | Instagram | Twitter | Youtube | Pinterest
Tinydale is on YouTube, Click here to subscribe for the latest videos and updates.