Every year 8th March is celebrated as International Women's day around the globe. The celebration is a way to thank women for making this world a better place to live in through their valuable contributions. The day is celebrated to mark the social, economical, political, and cultural achievements of women. However, on one side we talk about the accomplishments made by women, it is also notably true that the crimes against women have also surged by huge numbers. The number of crimes such as rape, female foeticide, molestation, and kidnapping, are disrupting the progression of Women in society. In light of the rising crimes against women, we bring to you the top 10 safety apps for women that could obviate you from being a victim of such crimes.
1. My Safetipin – Safety Apps For Women
Safetipin is one of the best options when it comes to women's safety apps. The primary function of the app is to find the easiest and safest route to an entered location. There are as many as 9 parameters that are taken into consideration before validating a route. These parameters include openness of the route, lighting, visibility, number of people, security, walk path, public transport, gender usage, and feeling. It also enables you to share your location with your loved ones. they will receive an alert if you travel in a low safety score area.
Available on: Android, and iOS.
2. bSafe
bSafe is an all-in-one women's safety app. bSafe is recognized as the most reliant personal safety app. It works in such a way that it sends SOS alarms to the contacts previously selected by you. It shares your exact location and also audio-video of the surrounding areas. bSafe also enables the user to set an alarm timer that automatically sends an alarm to your family and friends if you fail to reach any destination within time and turn off the alarm. The app also has a fake call feature that automatically rings your phone at the time of emergency and simultaneously sends notifications with a siren to your loved ones.
Available on: Android, iOS
3. Shake2Safety – Safety Apps For Women
It is the easiest app to use while in an emergency. As the name suggests the user just has to shake their smartphone or press the power button 4 times to send an SOS alert through text message or call to selected numbers. The app sends your location along with the call or text alert to your family members. The app also works without an internet connection. With the app, you can also record a video for 4 seconds before sending an alert.
4. Smart24x7 – Safety Apps For Women
The Smart24x7 app is supported by the police of various states just to ensure the safety of women and also senior citizens. The user just has to press a panic button, select the type of emergency, and finally click on submit. The state police and some selected contacts can get alerts by using this app. If the GPS location tracker does not work, the live location of the user is sent via SMS. Along with providing features like tracking, calling, and customer care support, the app also clicks photos and records audio-video of the situation. 
Available on: Android, iOS.
5. Himmat Plus – Women Safety Apps
Himmat Plus is an app solely dedicated to women's safety. It has a friendly user interface. The app is developed by the Delhi Police to bring an end to crime against women. In any kind of emergency, the user just has to raise the SOS alert from the app. Live location of the user, audio-video recordings will be directly transmitted to the Delhi Police control room.
Available on: Android, iOS.
6. CitizenCop
Empowering every citizen with the power to help other people is the motto of CitizenCop. With the help of this app, any citizen including the victim can report criminal cases such as robbery, theft, molestation, and many more. The app has a very unique feature that creates a safety zone for women, named the Lakshman Rekha. In addition to it, many more features such as live tracking emergency calling and SOS are also available in the app.
Available on: Android, and iOS.
7. Women Safety – Safety Apps For Women
The next one on our list is the Women's safety app. In case of emergency, you can click. And your live location will be shared by email or SMS. One more great benefit of this app is it clicks two front and rear camera pictures. And uploads to the server.
8. 112 India
The 112 India is a very unique app that brings you help from local volunteers. In an emergency, the app sends all the necessary information such as the name, age, and emergency contact of the user to the number 112 which is the State's emergency control room. Alerts are sent to the user's emergency contact list that is pre-created.
Available on: Android, and iOS.
9. Sheroes-Safety Apps For Women
Sheroes is one of the best and most trusted apps built for the safety of women. The app connects women with other nearby women to seek any kind of help. There are several communities through which women can go through and find others with similar interests. Along with Sheroes, you can get loans with the cheapest rate of interest. The app also enables you to seek any kind of medical advice absolutely free of cost.
10. Namola
Namola is South Africa's most trusted mobile safety solution. The app helps you to get in touch with your loved ones in time of emergency. The app has an in-build panic button that enables you to get help from the police station, fire station, and ambulance. It also allows you to alert your loved ones, and once they reach your location you get an alert of relief.
Available on: Android, and iOS.
Stay Safe Stay Strong!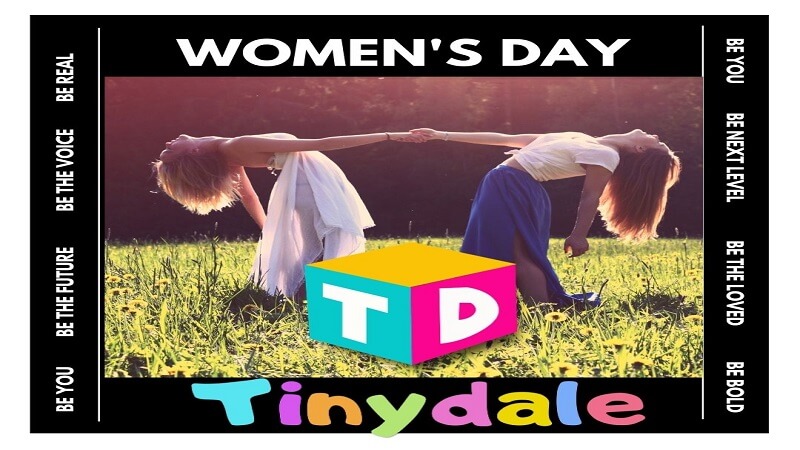 With these apps by your side, you can be very sure of your safety. These apps can be very helpful to bring you out of any kind of emergency. Along with women taking appropriate steps to ensure their safety, it is also the role of every individual to respect and take care of every woman in any way they can.  Let us all come together and make this world a better place to live in by completely eradicating crime against women.
Follow Us: Facebook | Instagram | Twitter | Youtube | Pinterest