What We Talk About When We Talk About Love, Raymond Carver's classic short story collection, was first published in 1981. The book has been the source of some debate over the years, with questions raised about the importance of editor Gordon Lish's role in establishing the unique minimalist style that pervades each story. 
Before that Don't forget to follow us :
Follow Us: Facebook | Instagram | Twitter | Youtube | Pinterest
Tinydale is on YouTube, Click here to subscribe for the latest videos and updates.
Carver's original unedited manuscripts were published side-by-side with the published stories, raising questions of authorship vs. editorship that were raised by New York critic D.T. Max and re-raised more recently with the publication of Carver's original unedited manuscripts side-by-side with the published stories. 
However, for those who want to experience the short story form at its best, putting these issues aside and reading the Vintage Classics version is both refreshing and amusing.
"Why Don't You Dance?" is the first song in the collection, and it depicts a guy setting up his bedroom furniture in his front yard. Carver's appreciable use of literary form is instantly obvious as the guy drinks and mulls over the scenario; short crisp lines and frequent paragraph breaks convey profound emphasis without being ostentatious. 
"His side, her side," a single line in its paragraph, adds dimension to the scenario by revealing that the protagonist feels lonely, maybe following a breakup. It's evident from the start that romances, breakups, and alcohol will all play a role in these stories. This book is known for its short single-sentence paragraphs, which are frequently used to mark crucial occasions and may be as striking as a dagger to the heart.
As "What We Talk About When We Talk About Love" unfolds, the stories appear to become longer and heavier, and the overall themes are explored in more depth. The stories are light and simple to read on the surface, yet they raise difficult philosophical problems about the nature of modern life and love for the reader. "What We Talk About When We Talk About Love," the title tale, is roughly 15 pages long by Carver's standards and centers on a gin-soaked dialogue between two couples. 
Subject Of Love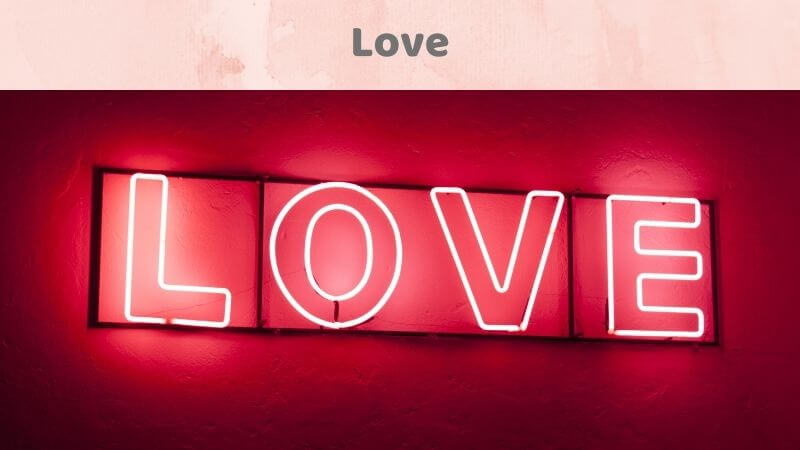 We are treated to several intriguing digressions on the issue as the gin flows and they "somehow got on the subject of love." The conversation goes on until the gin runs out, and it's hard not to get reminded of Carver's struggle with alcoholism. From the fleeting nature of love – "now I hate her guts" – to the idea that "it ought to make us feel ashamed when we talk like we know what we're talking about when we talk about love," the conversation goes on until the gin runs out.
There are 17 stories in the book, and despite the same theme, there is enough variety to keep you interested and even addicted as you wonder where you'll get headed next. Comparing these stories to the original manuscripts that subsequently got published is an intriguing exercise for learning about the contrasts between Carver's initial vision and the masterpiece that Gordon Lish helped to produce. However, it's worth reading and admiring these stories in their Lish-edited version first, just to marvel at the end outcome.
The writing is simple, plain, concise, and devoid of sentimentality. Three separate guys endure their respective loneliness in the first three stories. The first has a yard sale and sells furniture designed for two (Why Don't You Dance? ), the second unintentionally fills his house until a guy takes a photo of it (Viewfinder), and the third wants to reconnect with his wife, who would only allow him to embrace her if he washes his hands beforehand (Mr. Coffee and Mr. Fixit).
These three offer us neighborhood sketches of more or less failing marriages, and I suppose that the fourth (Gazebo) amplifies the idea by giving us a glimpse into a couple's mismanaged employment and affairs. 
Then we read stories about love between families and friends: parents waiting for their son to wake up from a possible coma (The Bath), parents distressed by an unusual crime in their town (So Much Water So Close to Home), families unearthing histories (Sacks), families meeting only during the holidays (A Serious Talk), friends who fell apart (I Could See the Smallest Things), friends who are starting to fall apart (Tell the Women We're Going). The scenarios are described on the pages, and the reader's heart must listen until it tightens a little.
The characters of "What We Talk About When We Talk About Love" attempt to express the emotions that they are experiencing at the time. It might be a sense of emptiness or a tremendous discovery. The shards they catch are just there, laying motionless, and the reader isn't sure what to do with them most of the time. The pieces become monuments of a location filled with disintegrated goals, inner unrest, repressed violence, and frightening desire as one becomes more familiar with Carver's area.
The penultimate title tale ties all of these stories together. On a Sunday afternoon, two couples are drinking drinks. There isn't much going on aside from drinks being passed around and a chat about love unraveling as the sunsets. The four individuals attempt to define love, but the more they converse, the more they struggle, and the more they understand that words are rendering them powerless in the afternoon conversation.
Sunset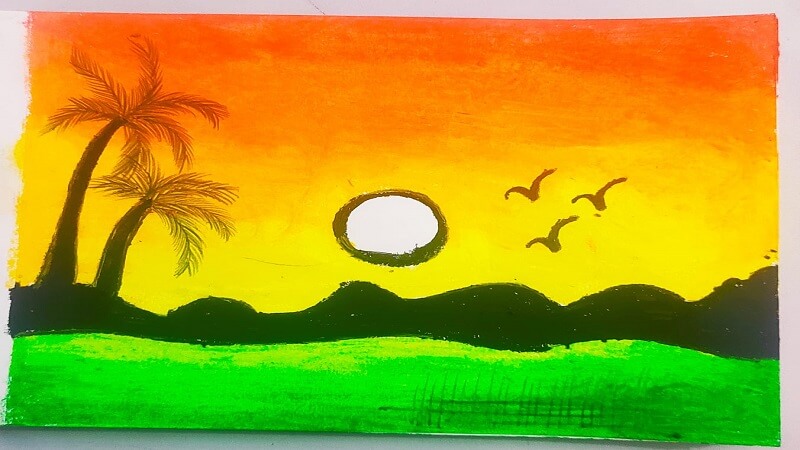 The sunsets, drinks pour on the table, and no one says anything. Maybe you must be interested in learning easy  Love defies categorization. All of the four's digressions, intuitions, and demonstrations were in vain. They believe they know what they're talking about, yet they keep quiet.
This book, published in the early 1980s, launched the filthy realism literary trend. The school is distinguished by its use of simple language and an emphasis on what is seen. Any common object is a possible subject, and it's strange to believe that something so plain might so effectively flesh out life and love teachings.
But, in reality, no one can achieve this level of simplicity. It's best if the duty is left to authors who know what they're talking about. Carver's stories will live on, even if dirty realism is dead.
Conclusion
So this was it for the "What We Talk About When We Talk About Love" review. You now would have made your mind whether you want to read this book or not. Happy Reading 🙂