How To Tie A Shirt In 5 Easy Ways – Why not discover new ways of wearing a shirt to improve your outfit's elegance? Tie shirt hack is trending nowadays. Here you can see different ways to tie a short that you can try. You can change your style to the next level by tying your shirt around your waist in the following ways.
Do girls generally ask questions such as how to tie a shirt with a skirt? how to tie a t shirt dress knot? or even how to tie oversized button up shirt? and how to tie oversized shirts?
Some of the top 10 ideas that hit your mind are as follows:
shirt ties in front
t shirt pull circle
haute shirt
tied shirt
knot shirt
tie a knot on shirt
tied shirts on the side
How To Tie A Shirt – 5 Different Ways You Can Try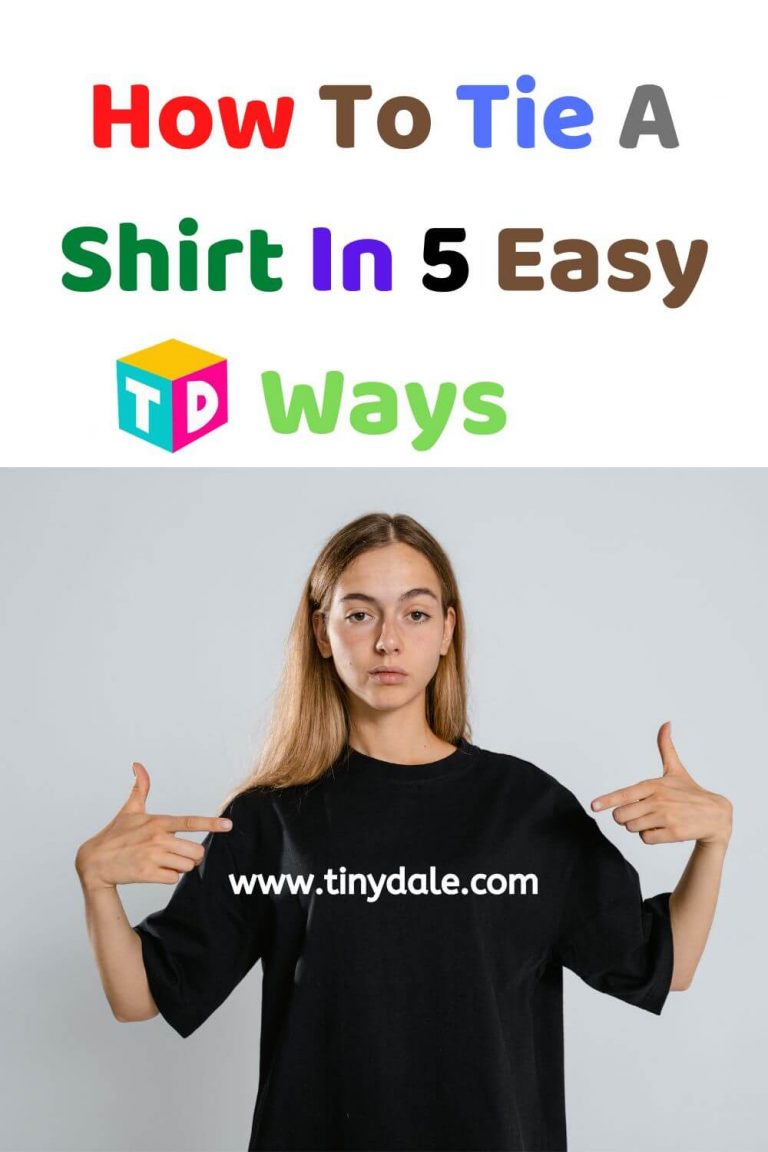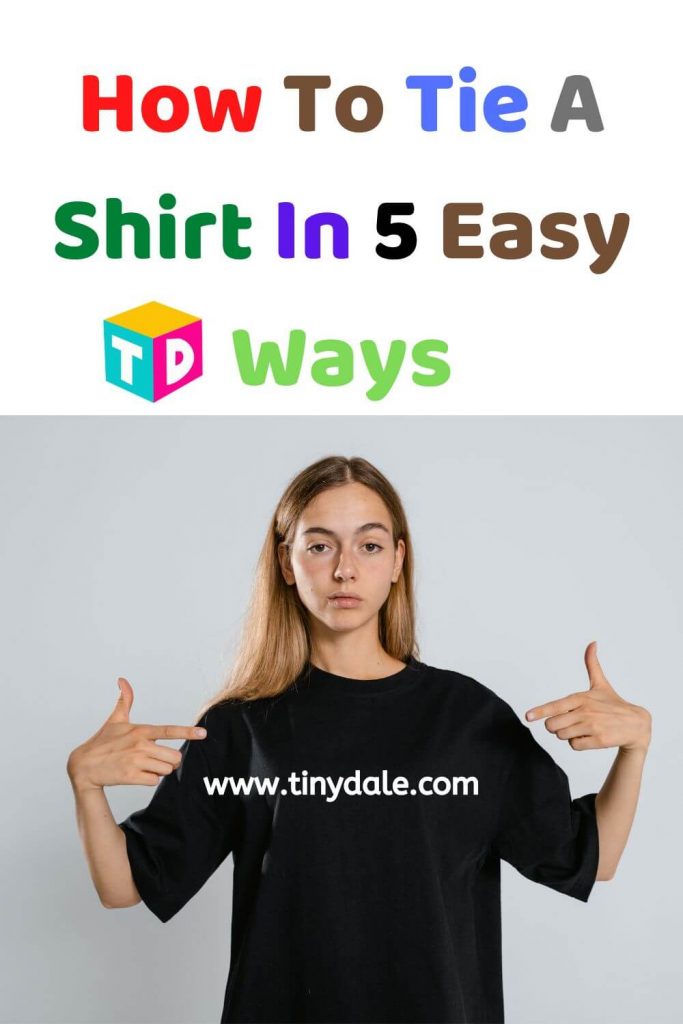 Short-sleeved shirt tied at the bottom:  Wear a short-sleeved button-up shirt as usual. Take two bottom corners of the shirt and tie them around the waist with a double knot. Button up the rest by leaving the top 2 buttons undone.
Square knot at the end: Wear a button-up shirt of your favourite color and leave all the buttons free. Double knot the free lower ends by crossing the left tie over the right tie and finishing up the first knot. Complete the second knot by drawing the right back under the left and tie until it is snug as comfortable.
Wear a long-sleeved shirt as a tube top: Leave the sleeves at the back under the armpits and button up the shirt in a comfortable way. Pull the sleeves to the front and tie them under the bust and tighten it for comfort. Make sure the collar at the back is not hanging down. You can tuck it in.
Tie the sleeves around the neck to give the halters look: Wear a long-sleeved shirt around the chest, leaving the sleeves at the back. Button up all the buttons in the shirt. Now bring the sleeves to the front, wrap them around the shoulders and tie them at the back of the neck. You can tuck in or stick out the collar at the back as your wish.
Wrap your shirt around your waist with the sleeves: Leave all the buttons undone and wrap the long-sleeved shirt sleeves around the waist. Then, tie them at the front with the double-knot. It will enhance your outfit and look.
You can try out any of these ways to wear your button-up shirts in a style.
Also Read: 10 Unique And Meaningful Tattoo Designs For Teens
Tinydale is on YouTube, Click here to subscribe for the latest videos and updates.
Don't Forget to Follow Us on:
Follow Us: Facebook | Instagram | Twitter | Youtube | Pinterest