Pineapple is one of the juiciest and most amazing fruits to have at any time. It gives a visual treat to the eyes because of its unique shape and structure. It reminds us of all of the tropical vacation times. How about if we think about how to draw pineapple? Yes, you are correct we are here today to learn to draw pineapple in 3 easy steps. Without any further delay let's dive into the topic:
Before that please don't forget to 
Follow Us: Facebook | Instagram | Twitter | Youtube | Pinterest
Materials
For this cute and juicy pineapple drawing, we will require minimum materials available at home such as:
Paper
Colors of your choice.
Pencil.
How To Draw Pineapple Step-By-Step Tutorial
Take a look at the first step by step guide for this pineapple drawing step by step craft project:
Take A4 Size paper or even you can take any size paper. In the first step let the children make the oval shape. Make sure the oval shape is flattened from the top and the bottom to make it a shape as shown in the picture. If the kids are small let them get a template or you can give them a stencil to trace oval shapes on the paper and flatten it a little from top and bottom.
In the second step, start drawing the slanted criss-cross lines all over the shape drawn and outline it once done with the pencil or even you can use a black pen.
In the third and final step, The leaves part is in the bunch, and as a crown on the pineapple, keep drawing the leaves one on top of the other on both sides i.e. left and the right side as shown in the picture. And your pineapple is all set. Color as shown or you can be creative and choose your colors.
For a detailed step-by-step tutorial, you can even have a look at the video attached to this post!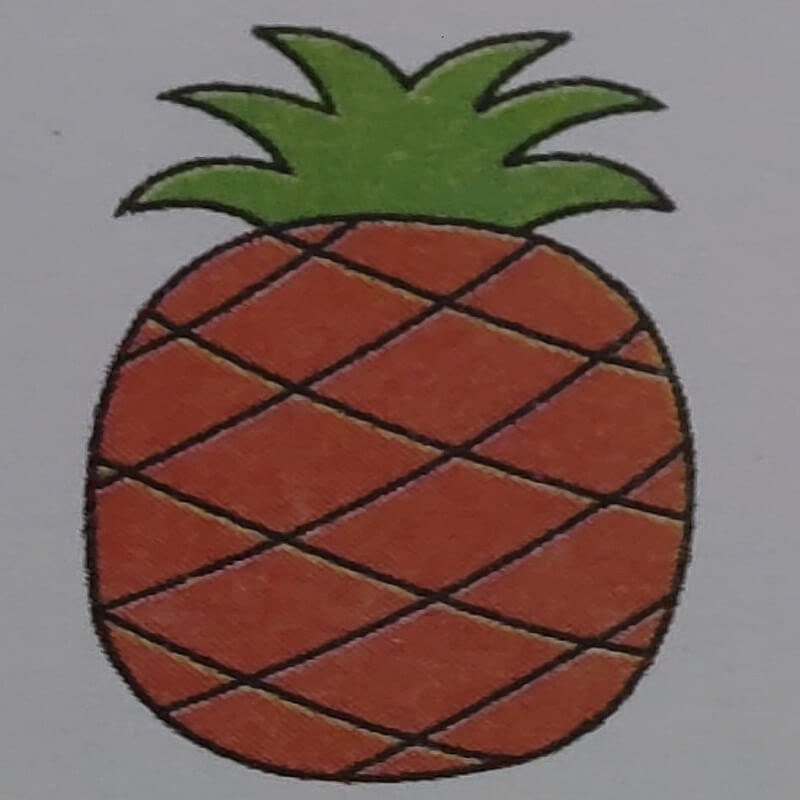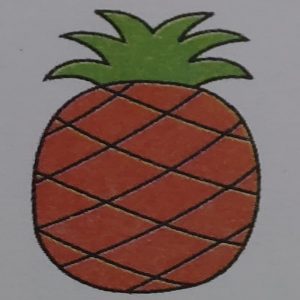 Happy And Fun Tim With Your Pineapple Drawing!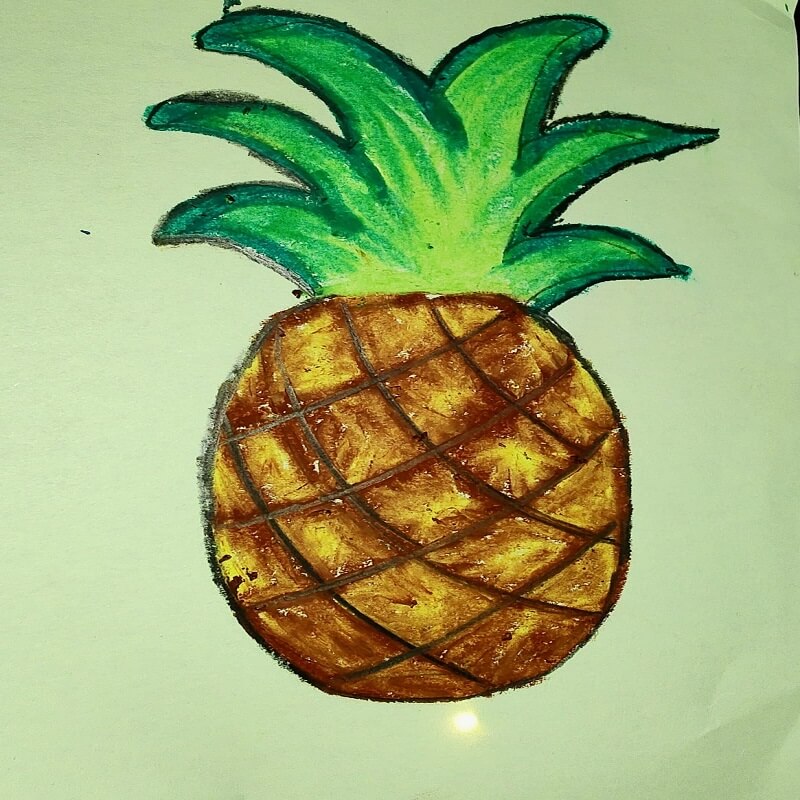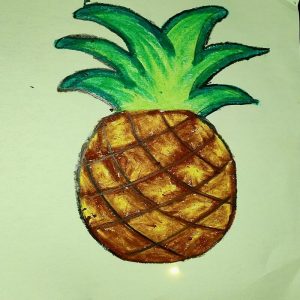 Try this pineapple drawing out with your little ones and do let us know in the comment box below about this easy pineapple drawing project. You can even relate it to the tropical vacation time and to the beaches. I hope you are part of our amazing group ColourCraze and Love Is Play-Based Learning stay tuned for our latest posts and videos. We would love it if you would share your completed pineapple drawing projects with us on Tinydale via email.
Pin this Pineapple Drawing!
Don't forget to save this easy craft for kids on Pinterest for later! Be sure you are following along with Tinydale here
Also Read: How to draw Mango in 3 easy steps
Tinydale is on YouTube, Click here to subscribe for the latest videos and updates.