An essay on role model is an important subject for kids to learn.
Someone we admire is a role model.
He or she is someone who inspires and motivates others to improve themselves.
Each of us has a specific person in mind when we discuss the concept of a role model.
Any member of our family, our acquaintances, or even a well-known figure might serve as a role model.
The ideals and ideas that a role model embodies and promotes might inspire us to strive to be better versions of ourselves.
Here is an essay on role model about my inspiration.
Introduction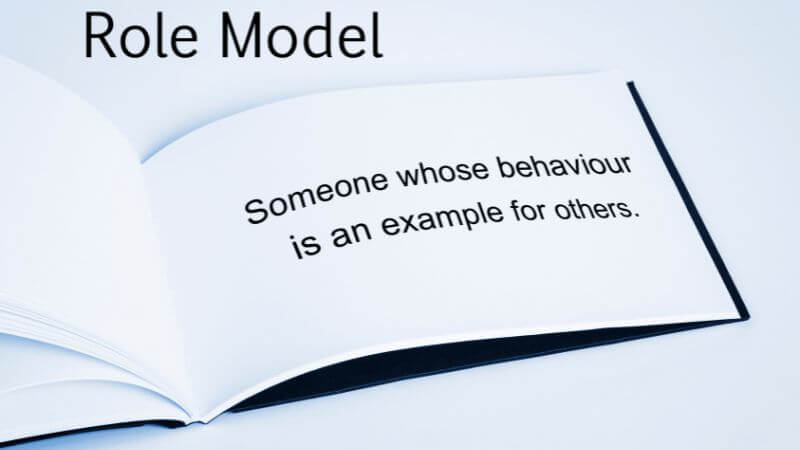 A kid develops in a setting where he or she observes and learns from parents and other family members.
Additionally, he observes how his instructors and role models conduct class.
His seniors who play sports with him teach him new things.
We all follow the same routine, and this is how our psychological growth happens.
Our ideas mature, and we eventually zero down on the person we most admire.
A role model is a person like this. The role model we pick provides us with a great deal of inspiration.
Our personalities change as a result of the qualities we appreciate in others.
It might be your parent, a member of your family, or a famous person.
10-Line Essay On Role Model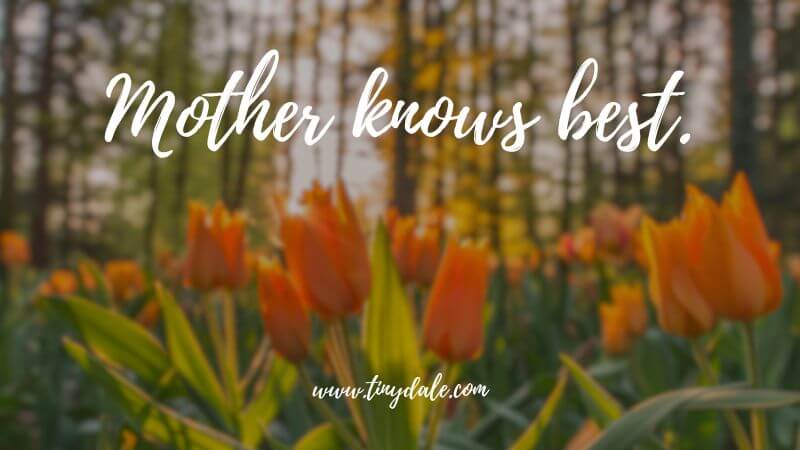 My mum serves as my example.
My mother serves as my first instructor, mentor, and source of support.
She has always supported me through good times and bad.
She is a stunning woman on the inside and out.
She is a fantastic chef, and she has taught me to value both people and food.
She inspires and gives me strength, hence she is my role model.
She motivates me to strive to be a kind person and a compassionate kid.
My mum has always encouraged us to believe in ourselves and aided us.
Of all the individuals I know, she has the most compassion.
My mother is the most significant example in my life since she gave up a lot of her time to raise us.
Short Essay On Role Model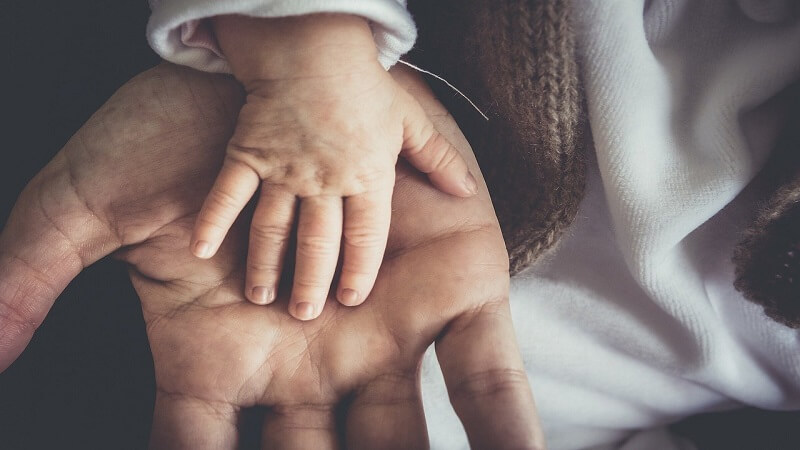 The one man who will never harm his daughter is his father.
The most beautiful relationship in the world is that between a father and daughter.
How fathers take care of their daughters and take pleasure in their outbursts is so adorable and sweet.
My father serves as my example.
He consistently favours me above my brothers since I am his first priority.
My father treats me like the most precious daughter in the entire universe and spoils me.
He is incredibly protective of me, just like any other parent is.
He always remembers to bring me a nice present when he travels for work.
Through every stage of my life, he helps and mentors me.
My father and I have an unspoken link of respect, love, and care.
He is an introvert and doesn't usually show his emotions when he is unhappy, but I can relate to how he feels occasionally.
I am aware of the hurts in his heart and the battles he has fought all his life.
Even through the most trying times in his life, he has always given his children everything they need since they are the center of his universe.
He has a strong sense of morality and a deep belief in the goodness of others.
He is, nevertheless, incredibly kind-hearted and never ever wishes anyone in life ill.
My father puts a lot of effort, commitment, and sincerity into his job.
He prefers to live a simple life nonetheless; he is a simple man.
He encourages people to live moral lives.
I cherish him. He is the most special man I have ever met.
He will always be my role model, mentor, and life's leader.
Extensive Essay On Role Model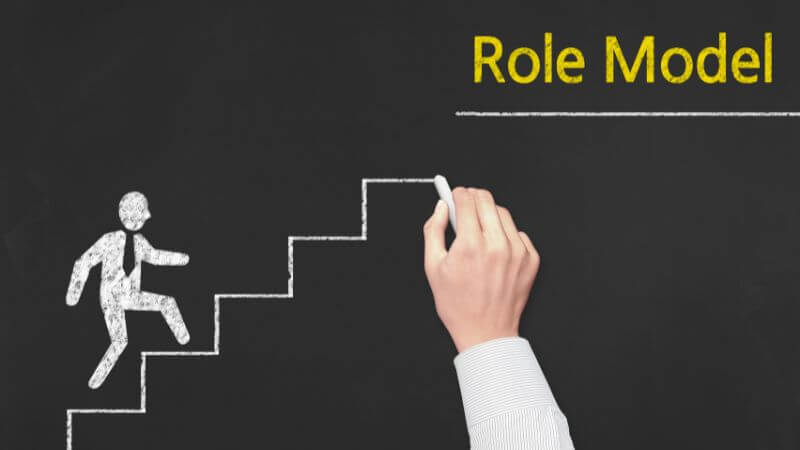 Someone who inspires others is a role model.
I look up to Ratan Tata because he is the most giving person I have ever met.
He is renowned for having a golden heart despite being the chairman of the Tata group of companies.
He is a man with strong morals. His inspirational speech and phrases make clear what he is thinking.
He is a generous man who contributes a sizable sum to charity.
The enormous success of Tata Industries is a direct result of his sincerity and commitment.
A visionary manager who inspires his team to work towards a fresh outlook and fresh possibilities.
I see him as a risk-taker, someone who is full of ideals, and a man with only good thoughts.
He serves as an example to the youth.
Qualities Of My Role Model
Ratan Tata is a modest individual who is adamant about not receiving preferential treatment.
He travels by automobile and has a straightforward life.
He upholds the virtues of compassion, simplicity, and empathy, and he is my ideal.
Ratan Tata is an industrialist who is 84 years old and has continually shown that he is much more than a businessman.
Like him, I aspire to be kind and unselfish.
Many individuals were motivated to donate to charity by him.
Inspiring Quotes By Ratan Tata
"Business need to go beyond the interest of their companies to the communities they serve."
"Power and wealth are not two of my main stakes."
"A person who is trying to copy others will be a successful person for a while, but he won't be able to succeed further in life."
"None can destroy iron, but its own rust can. Likewise, none can destroy a person but his own mindset can'—This powerful quote suggests that nothing can stop a person from being successful, but only his mindset.
"Take the stones people throw at you. And use them to build a monument."
Reasons Why He Is My Role Model
He occasionally flies in economy class and surprises the other passengers by doing so. This demonstrates that he is not a man who leads a lavish lifestyle and reminds us that, despite our wealth, we must maintain our sense of reality.
His main concern is the serious problem of malnutrition. He said that the nation's mental and physical health will alter if children and expectant mothers don't have good health. According to him, children are the future of the country, thus we must nurture them if we want a prosperous future for the whole world.
During the COVID-19 outbreak, he advised businesses against terminating workers. He also gave the country hundreds of crores during the epidemic to aid first responders and others battling the infection.
He thinks that everyone has the right to an education and that financial constraints shouldn't be an obstacle.
About 80 families affected by the 26/11 tragedy were visited by him. He assisted several stray canines and urged his followers to do the same. On all of his social media accounts, he continuously stimulates and inspires others.
Essay On Role Model: Characteristics
By setting an example for others, good role models act as beacons of light and illuminate the path.
Here are some crucial traits of role model that make them stand out as natural leaders and aid in reminding you of what matters most.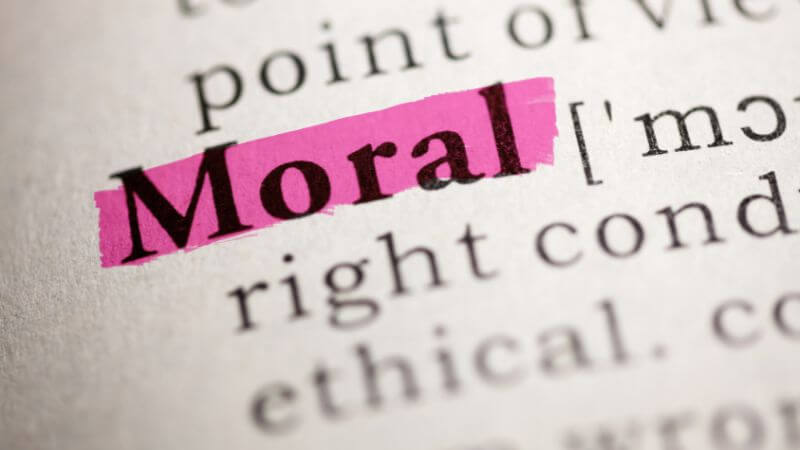 A strong example exemplifies high moral principles.
Children develop and enhance their own values when they observe role models who are concerned about significant problems.
They are prepared to put their convictions into practice.
Models of behavior exhibit morality and honesty.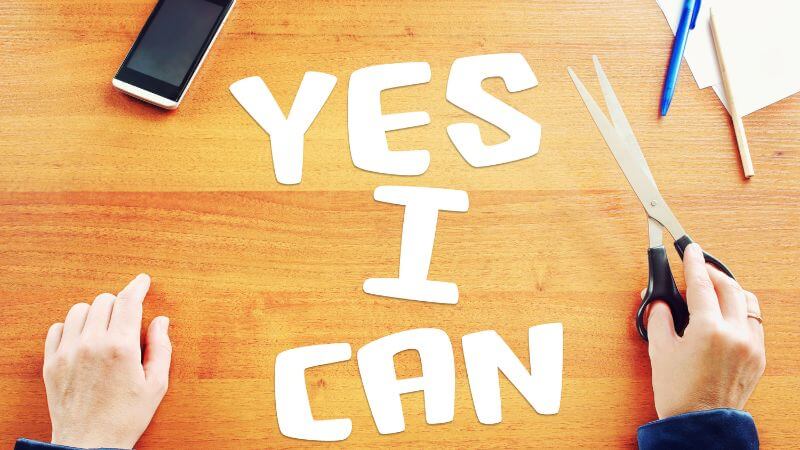 People who exude confidence tend to attract others.
Good role models do this while still feeling justly proud of their achievements.
Without seeming conceited, they may be proud of their skills and accomplishments.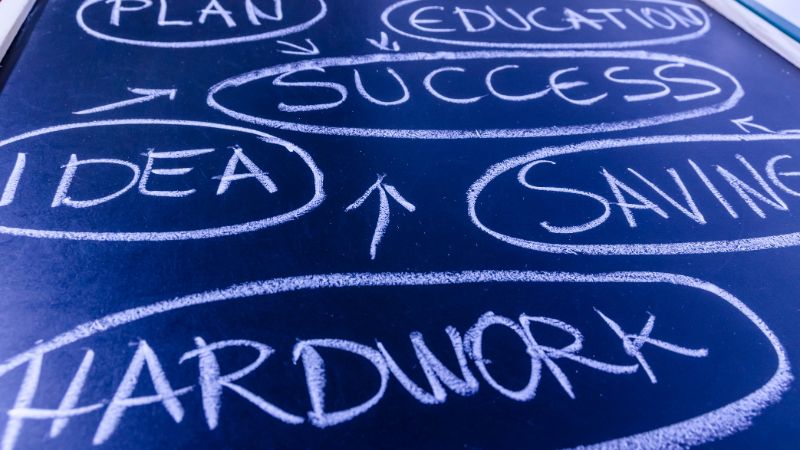 Role models show their commitment to a cause and show that they are prepared to put in the time and effort necessary to achieve it.
They resist giving up easily and keep going in the face of difficulty.
---
In order to be influential, role models need to show respect for others.
Young people cherish respect and hold individuals who treat others with it in high regard.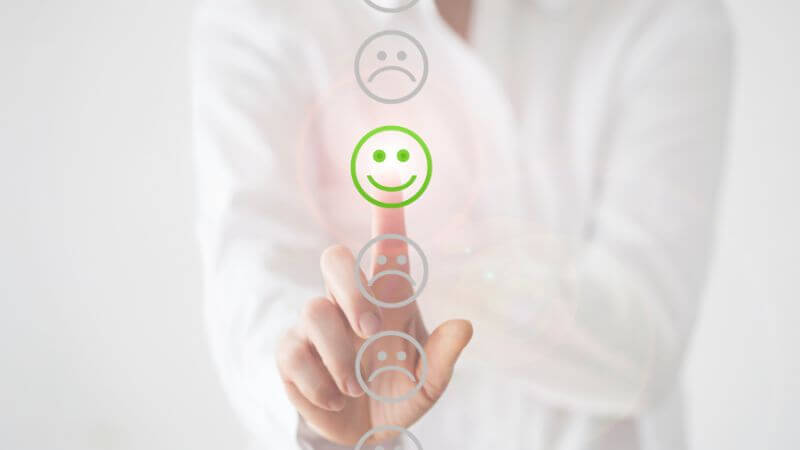 By having a positive attitude in life, role models inspire and encourage others.
There aren't many people who strive to be pessimists.
People who can think imaginatively and recognize the silver lining in adversity are role models.
Summary!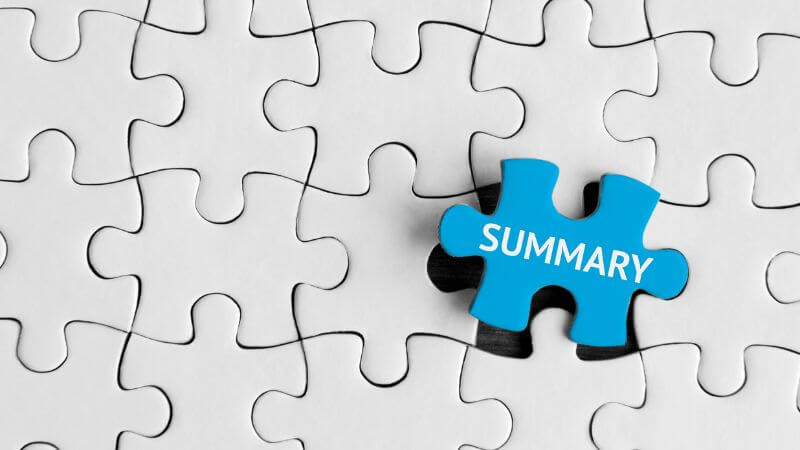 A role model is someone who encourages and inspires you to live morally upright lives.
Emulate your role model if you want to become like them.
Simply because they are affluent and gorgeous, many people look up to them and regard them as role models.
A person with an inflated ego, negative attitude, or selfishness is not someone to look up to.
On the other side, a role model is someone who encourages and pushes me to lead a good, productive life and who supports me while I work toward my desires and objectives.
Follow Us: Facebook | Instagram | Twitter | Youtube | Pinterest
Tinydale is on YouTube, Click here to subscribe for the latest videos and updates.