Names have the power to evoke a sense of nostalgia and elegance, and vintage names often carry a unique charm that stands the test of time. In this article, we will explore a collection of forgotten vintage boy names, reviving their allure and providing inspiration for parents in search of a name that exudes timeless sophistication.
While some vintage names have made a comeback in recent years, there are numerous hidden treasures from the past that have been forgotten.
The Appeal of Forgotten Vintage Boy Names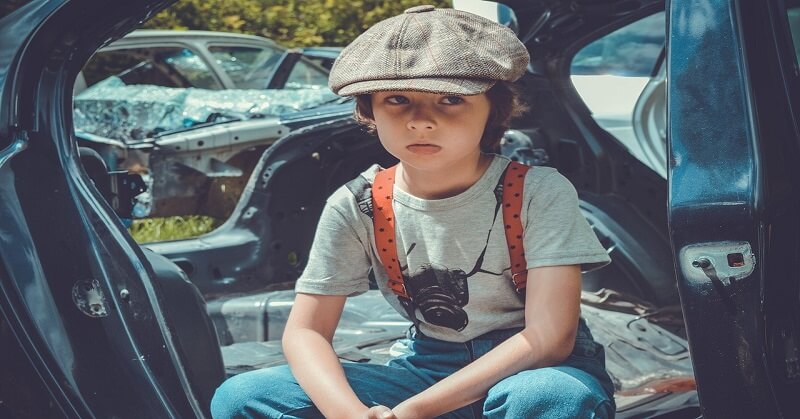 Forgotten vintage boy names offer a delightful blend of familiarity and uniqueness. These names have a classic feel while also being refreshingly distinct, making them a perfect choice for parents who desire a name that stands out from the crowd.
By choosing a forgotten vintage name, parents can give their children a sense of individuality while honoring the traditions of the past.
Reviving Elegance: Forgotten Vintage Boy Names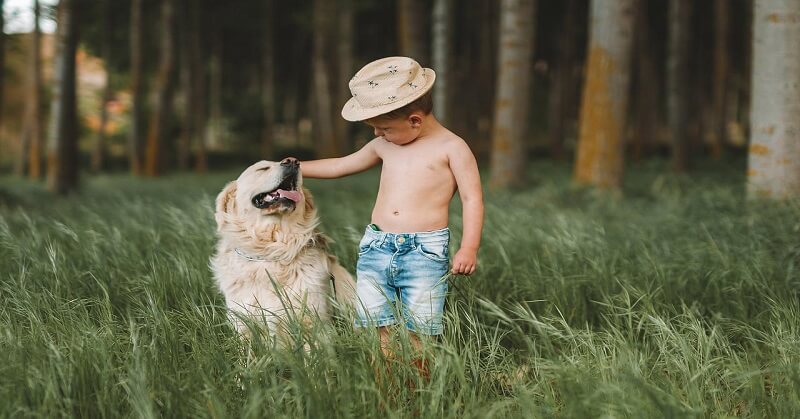 Vintage names are often associated with elegance, refinement, and a touch of old-world charm. Forgotten vintage boy names encapsulate these qualities and add a dash of intrigue and sophistication to a child's identity.
These names harken back to a time when grace and poise were highly regarded, and they can infuse a sense of timelessness into a child's life.
Across different cultures and regions, forgotten vintage boy names offer a wealth of unique options that honor traditions and cultural heritage.
From names with Celtic origins to those rooted in Greek, Roman, or Biblical history, there is a wide array of forgotten vintage names that carry a sense of cultural richness.
By choosing a forgotten vintage name, parents can connect their children to their roots and celebrate their cultural identity.
Free List of Forgotten Vintage Boy Names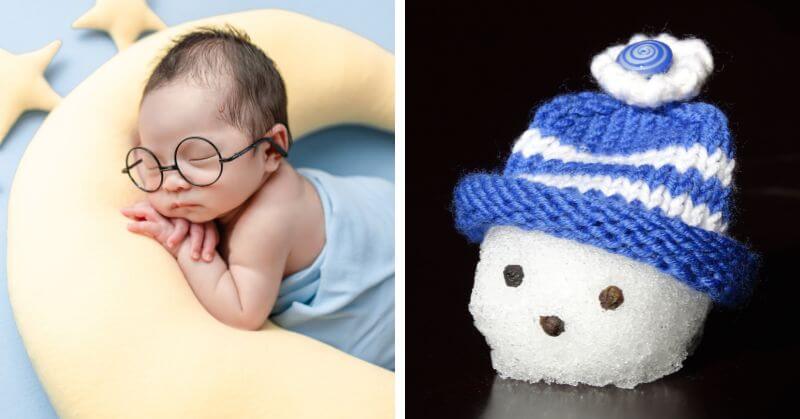 Here are a List of forgotten vintage boy names that epitomize elegance and timelessness:
1- Angus
Angus is an old-fashioned name from Scottish and Gaelic origins and means "choice" or "one." Some nicknames for Angus are Gus and Angie.
2- Anson
This vintage name of British origin means "son of God." Some nicknames for Anson are An or Ans.
3- Anton
If you're looking for an old-school Latin name that means "priceless," this name is a good choice. Some nicknames of this name are Tony or Ant.
4- Augustus
For a fancy and "majestic" name, Augustus, from Latin origins, is a good pick. Some shorter nicknames for your son are Auggie and Gus.
5- Barnaby
Barnaby is an Old English name that means "son of consolation." Some nicknames for Barnaby are Barney and Bee.
6- Barney
Barney is a Hebrew grandpa name that means "son of comfort." A nickname for this name is Barn.
7- Basil
Basil is a traditional name that comes from Greek culture and means "kingly" or "royal." A nickname for Basil is Baz.
8- Bernard
This name from the 1800s has French and German origins. It means "strong" or "brave bear." A couple of nicknames for Bernard are Bernie and Bern.
9- Bertram
Bertram might be an older man's name that can be found in Old French and German, but it would also be a lovely choice for your son.
It means "bright raven." Some nicknames for Bertram are Bert or Bertie.
10- Bertrand
Bertrand is a name that has roots in German and means "bright raven." Some nicknames for Bertrand are Bert and Bertie.
11- Binsey
This name might be a bit unusual. It comes from the name of a hill in England. A nickname for Binsey is Bin.
12- Boyd
A short and sweet name is Boyd. It has Scottish origins and means 'yellow-haired" or "blonde." A nickname for Boyd is Boy or Buddy.
13- Calloway
This old-fashioned name of Latin origin means "pebbly place." Some nicknames for Calloway are Cal and Callie.
14- Carlisle
Carlisle is a classic male name from Old English that means "from the walled city." A nickname for Carlisle is Carl.
15- Cassius
Cassius is an old name with Latin origins that means "hollow." Some nicknames for this name are Cas or Cash.
16- Cecil
Cecil is an old-fashioned Latin name that means "blind." Some nicknames for Cecil are Sully and CC.
17- Claude
Claude is a French name that means "strong-willed." A nickname for this name is Claudie.
18- Clive
This English name means "cliff." A nickname for Clive is Cly.
19- Clyde
Clyde is a handsome Scottish name that means "warm." Some nicknames for Clyde are Cly or Ide.
20- Conrad
Conrad is an old male name of German origin that means "brave council." Some nicknames for Conrad are Con and Connie.
21- Cornelius
This is a fancy name of Latin origin: "horn." Some nicknames for this name are Cor or Niel.
22- Cyril
Cyril is a traditional Greek name that means "masterful." A cool nickname for Cyril is Cy.
23- Darius
Darius is an old Greek name that means "rich and kingly." A nickname for Darius is Dare.
24- Dashiell
Dashiell is a fancy name that comes from French, meaning "page boy." A nickname for Dashiell is Dash.
25- Devin
Devin is an Irish name that means "fawn." Some nicknames for Devin are Dev and Vinny.
26- Digby
Digby is a grandpa name from Norse culture and means "town by the ditch." A nickname for Digby is Dig.
27- Dirk
This is a short name that needs no nickname. It is of Dutch origin and means "the people's ruler."
28- Dmitri
For a more old-sounding name, Dmitri comes from Greek origins and means "follower of Demeter." Some nicknames for Dmitri are Dima and Mitri.
29- Eames (pronounced Aims)
Eames is a vintage Irish name that means "prosperous protector." A nickname for this name is Aim.
Continued List of Forgotten Vintage Boy Names
Earl
Ebenezer (Eben)
Edbert
Edgar
Edison
Edmund
Edric
Edward
Edwin
Elbert
Eldric
Elias
Elijah
Ellis
Ellery

Elliot

Elon

Elmer

Elroy

Elton

Emil

Emmett

Ephraim

Eric

Ermias

Ernest

Erwin

Ethan

Eugene

Everett

Ezekiel

Ezra

Felix

Fenton

Ferdinand

Ferris

Fergus

Fletcher

Floyd

Finch

Finn

Francis

Franklin

Frederick

Gabriel

Garfield

Garrett

Gaston

Gautier

Geoffrey

George

Gerald

Gerard

Germaine

Gideon

Gilbert

Glen

Gordon

Grady

Graham

Grant

Gregory

Griffin

Grover

Gus
Hadwin
Harlan
Harley
Harold
Harry
Harvey

Hector

Henry

Herbert

Herman

Hiram

Hollis

Homer

Ira

Irvin

Irving

Isaiah

Jacob

Jack

Jackson

Jake

James

Jarvis

Jasper

Jarrett

Jay

Jeffery

Jeremiah

Jesse

Jethro

Jim

Jiminy

John

Johnathan

Johnni

Jonah

Jose

Joseph

Joshua

Josiah

Jude

Julian

Julius

Karl

Kelvin

Kenneth

Kent

Kirk

Kit

Lance

Larry

Lawrence

Lloyd

Leo

Leon

Leonard

Leonardo

Leopold

Leroy

Leslie

Lester

Levi

Lewis

Lincoln

Linus

Lionel

Lonnie

Louis

Lowell

Lucas

Lucian

Lucius

Luke

Luther

Lyle

Mack (Mackenzie)

Malachi

Malcolm

Manfred

Manuel

Marcus

Mark

Marlow

Marshall

Martin

Marvin

Matthew

Maurice

Max

Melvin

Micah

Michael

Mickey

Miles

Milo

Milton

Mitchell (Mitch)

Montgomery (Monty)

Morris

Mortimer

Moses

Murray

Nathan

Nathaniel

Ned

Neil

Nelson

Nestor

Neville

Nicholas

Nigel

Niles

Noah

Norbert

Norman

Oliver

Ollie

Orson

Oscar

Orwen

Oswald

Otis

Otto

Owen

Oxford

Packard

Palmer

Patrick

Paul

Peter

Percival

Percy

Perry

Phillip

Phineas

Pierce

Preston

Putnam

Quincy

Quinton

Ralph

Randall

Ramsey

Raymond

Reginald (Reggie)

Regis

Remington (Remy)

Reuben

Rex

Richard

Robert

Robin

Roger

Saul

Sawyer

Sebastian

Thatcher

Theodore

Thomas

Timothy

Tobias

Troy

Vance

Vernon

Victor

Vincent

Virgil

Wallace

Walt

Walter

Warren

Wayne

Webster

Xavier

Zachary

Zeke
Few Honorable Mentions
– Lionel: A name of French origin meaning "young lion," evoking strength and nobility.
– Archibald: A name with Scottish roots, signifying boldness and leadership.
– Edgar: Derived from Old English, meaning "wealthy spear," reflecting a blend of prosperity and strength.
– Clarence: A name of Latin origin, representing clarity and distinction.
– Virgil: With Latin origins, this name is associated with wisdom and knowledge.
Summary!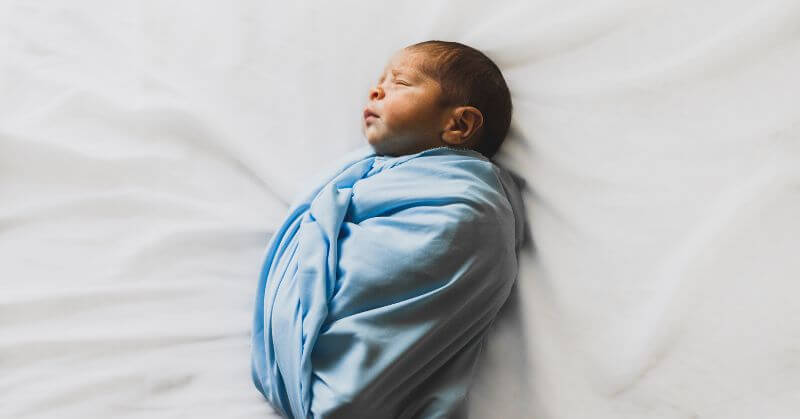 Forgotten vintage boy names offer a rich tapestry of unique and elegant options for parents seeking a name that embodies timeless charm.
These names are a testament to the enduring allure of classic names while providing a touch of distinctiveness and individuality.
By rediscovering forgotten vintage boy names, parents can honor the past, celebrate cultural heritage, and give their child a name that exudes grace and sophistication.
So, embrace the enchantment of forgotten vintage names and bestow upon your child a name that encapsulates the elegance of a bygone era.
Follow Us: Facebook | Instagram | Twitter | Youtube | Pinterest
Tinydale is on YouTube. Click here to subscribe for the latest videos and updates.