There are ample things to begin in a baby's life. There are various milestones to be reached from being a baby to toddler to kid and a tween. But, The success behind every story is being patient and every child is unique so are his milestones. In this part of writing, we will discuss the top 5 easy tips and tricks to teach writing fun and interesting for children.
Introduce Different Writing Aids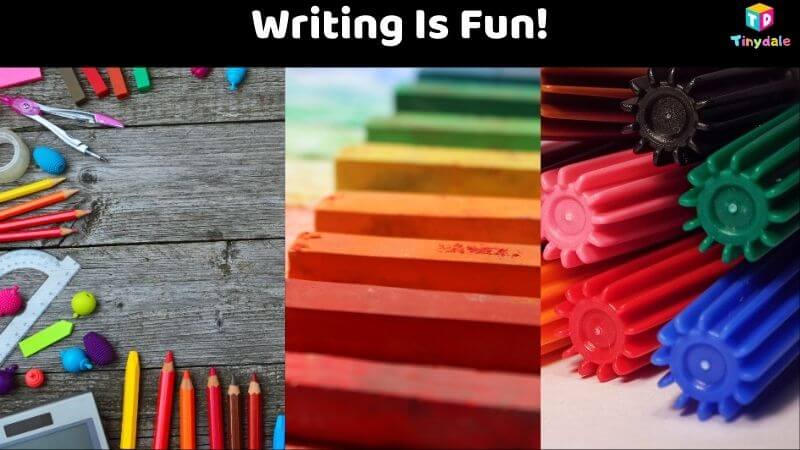 Introducing and giving a variety of writing starters to your children. Let them allow exploring and choosing. In this way, they will get a chance to decide and choose according to their interest. When things become interesting for kids it becomes fun for kids to learn easily. Some of the writing tools to introduce writing for children are as follows:
Chalk With Blackboard or slates
Whiteboard markers
Crayons
Paintbrushes
Watercolors
Doodle with dedicated pencil on tabs or laptops
Sticks or pencils to trace around sand or flour.
I would like to share the products which are safe and non-toxic to introduce writing for children. Please have a look and you can start with their creativity and imagination.
Writing For Children With Food Materials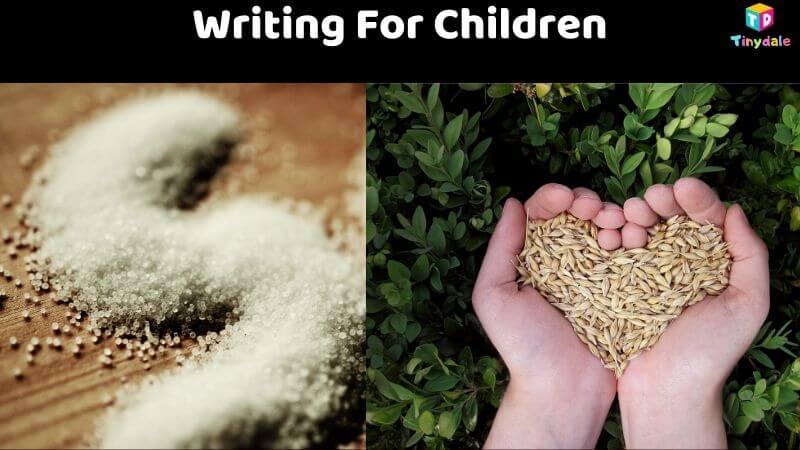 Introducing writing for children in a fun and creative way can make the interest constant. Make sure you are not wasting any foodstuff while the learning is taking place using food items. Let the place and the area served in is clean and hygenic which can be eaten later. Using sause in the bottle and squeezing in a variety of shapes and even lines and alphabets gradually. Tracing different age-appropriate lines and alphabets on the flour or sand can be fun. They can learn easily and I bet they enjoy it thoroughly. Using a cream to spread over in different shapes. You can even use rice to trace it.
Learning Writing for children through play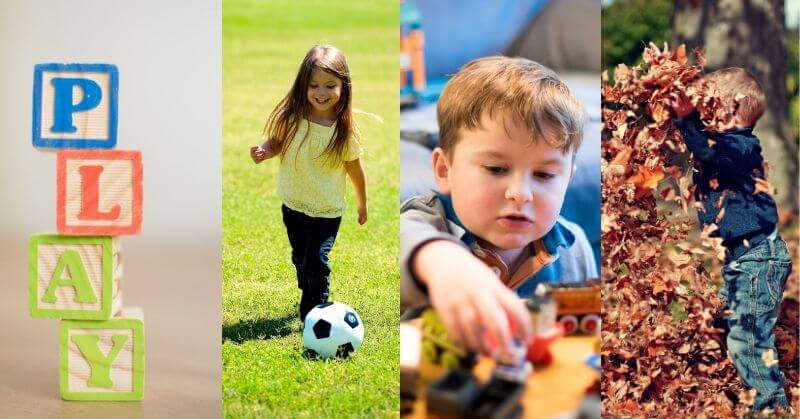 Play-based learning is always fun and easy. I hope you are part of our amazing Facebook group Love is Play-Based Learning to know more about fun and playing methods to make learning fun. Play is one of the necessities of children's life. They relax when they play. When you give proper time and attention to your kids it works wonders. Like for example, When my kids are playing I gradually introduce what I want them to learn in a fun and engaging manner. You can even speak out and let them explore alphabets and numbers in the following ways: